Sam Kaufman Gallery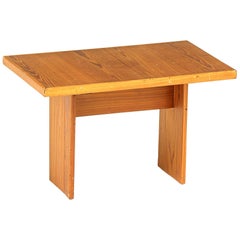 "Sondern-Adler House" Table by Frank Lloyd Wright
Frank Lloyd Wright
Vintage American Modern Cypress Sofa Tables
The Sondern-Adler House, an historic residence designed by Frank Lloyd Wright in 1939, was built in 1940 (next door to painter Thomas Hart Benton's home!) in a leafy suburb of Kansas Ci...
Dos Gallos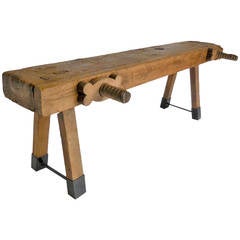 Sale Price
20% Off
19 c. Carpenter's Bench
Antique Guatemalan Rustic Cypress Sofa Tables
19th c. carpenters bench, with expandable double vise. Expands to 26.5" deep. 7 inches thick top. Contemporary hand forged iron risers. Great patina!