Items Similar to Untitled
Want more images or videos?
Request additional images or videos from the seller
1 of 6
About the Item
-This is a beautiful abstract ink drawing on paper by American artist Ray Jacob from 1977. -The piece measures 22" x 28" and features abstracted line drawings with large ink splotches to create a classic and sophisticated work of art. -It is stamped with the artist's last name and year of completion on the lower right corner with a fingerprint. -The paper has yellowed over time which adds to the charming nature of this piece. -When framed, this striking image is ideal for adding artistic flair to any room. -The item is in good condition, no rips or folds.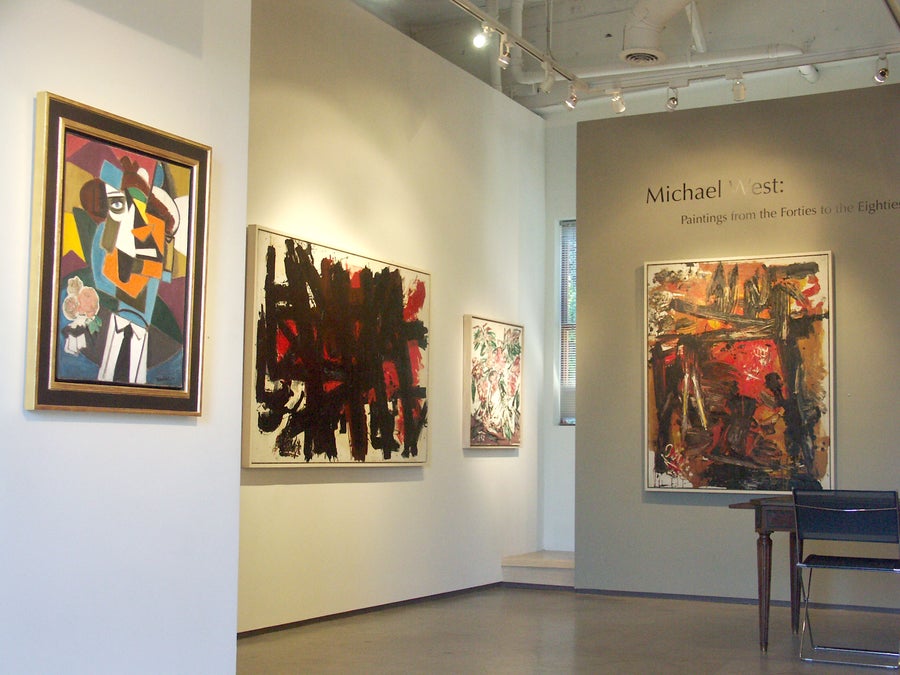 These experienced sellers undergo a comprehensive evaluation by our team of in-house experts.
Established in 1987
1stDibs seller since 2022
Shipping

A return for this item may be initiated within 3 days of delivery.
1stDibs Buyer Protection Guaranteed
If your item arrives not as described, we'll work with you and the seller to make it right.
Learn More
More From This Seller
View All
Untitled

Located in Irvine, CA

-This is a beautiful abstract ink drawing on paper by American artist

Ray Jacob

from 1977. -The piece measures 23" x 29" and features abstracted line drawing...

Category

1970s Abstract Abstract Drawings and Watercolors

Untitled

Located in Irvine, CA

-This is a beautiful abstract ink drawing on paper by American artist

Ray Jacob

from 1977. -The piece measures 23" x 29" and features an abstracted human fig...

Category

1970s Abstract Abstract Drawings and Watercolors

Scratch Entering, Amazed

Located in Irvine, CA

-This is an abstract color pencil drawing by American artist Alan Daniel Saret (born in 1944) titled "Scratch Entering, Amazed" done on paper from 1983. It measures 28.5" x 35" and c...

Category

1980s Abstract Abstract Drawings and Watercolors

Materials

Paper, Color Pencil

Still Life

Located in Irvine, CA

This is a still-life painting of fruit by

Bradley Walker Tomlin

done in 1933. It measures 18" x 12" and the mediums used are charcoal, gouache, a...

Category

1930s Abstract Expressionist Still-life Paintings

Materials

Charcoal, Pastel, Gouache, Archival Paper

Glendale VIII

Located in Irvine, CA

This abstract monoprint by American artist Peter Alexander (1939-2022) measures 30" x 33". It was completed in 1989 and is signed, titled, dated on the lower right corner. This print...

Category

1980s Abstract Abstract Prints

Materials

Archival Paper, Monoprint

Untitled

Located in Irvine, CA

-This is a unique ink drawing on magazine paper by Los Angeles Contemporary artist Kim Dingle circa 1998. -Featuring blue and black ink illustrations of whimsical babies -The actual...

Category

1990s Contemporary Mixed Media

Materials

Ink, Magazine Paper
You May Also Like
Flit, abstract geometric black and white ink drawing on paper, 2022

Located in New York, NY

Flit, is an abstract geometric black ink drawing on white paper, 2022. The work is hand-drawn by the artist without any ruler or straight edge. She works organically from the center,...

Category

2010s Abstract Geometric Abstract Drawings and Watercolors

Untitled #1 - Emmanuelle Messika, 21st Century, Abstract drawing

Located in Paris, FR

Coloured inks and pastel on paper Signed Gestural abstraction Outsider art Artist's statement : "Painting, for me, is an expressive endeavor in which one depicts the evolution of the various facets of the artistic self. There is, on each canvas, a tension where violence and stillness naturally coexist. By playing with different materials, I seek to establish a sort of unexpected dialogue between these states, and aspire to express this tension through profusion of color. The canvas is the stage that allows me to unite narration with the action of painting the fantastic—even the outrageous---and the everyday. I develop scenarios borrowed from the imagination, which join fantasy, even fables, with the everyday. Pulling threads from each domain, I bring together the mythical and the quotidian, so that the worlds of reality and fantasy merge. I rely on "creatures," improbable little characters that could exist in some other realm or dimension. They materialize, issuing forth from the surprising, unbelievable and wondrous world of childhood. Human or animal, both find themselves entangled in inextricable and melancholic situations. These inextricable situations create distance; the humor comes through this breach. It is the absurdity of their predicaments that manifests the humor in the work. In each of my paintings, the sentiments are heightened by an intentional, provocative tone that transforms the work. An Otherness is attributed to objects; objects become personified, and by their very presence, they become witnesses or guinea pigs torn between and bound to their dilemma. The titles of my paintings, whether invented or quotations taken out of context, come from literature, theater, or song lyrics. Accident and chance are often major actors in my work." Emmanuelle Messika BIOGRAPHY : Emmanuelle Messika was born in France in 1979. She works and lives in Paris. STUDIES 1999-2005 École Nationale Supérieure des Beaux-Arts de Paris Diplômée en Juin 2005 2004 Échange universitaire à Hunter College, New York NY, USA 1993-1999 Ateliers des Beaux-Arts de la Ville de Paris, Montparnasse PERSONAL EXHIBITIONS : 2019 Claire Corcia Gallery, Paris 2018 Claire Corcia Gallery, Paris Outsider Art Fair, Paris 2012 Art Contemporain Sèvres, "La Chartreuse", Sèvres 2011 Espace Seven, Galerie De Vos, Paris 2010 Les Trois Baudets, Paris Galerie Mariska Hammoudi, Paris Galerie Crous -Beaux-Arts, Paris L'Apparemment Café, Paris 2009 Espace Rachi, Paris 2008 Galerie Console, Paris 2007 Exposition Place du Québec, Mairie du sixième, Paris 2006 Galerie Eonnet-Dupuis, Paris 2005 Galerie Crous Beaux Arts, Paris 2004 The Mark Bar, "Bring your own flashlight", Brooklin, New York 2003 Le Glaz'art, Paris 2002 9 rue Dauphine, Paris 2001 Galerie Gauche, École des Beaux-Arts, Paris 2000 La grosse caisse, Paris La liberté, Paris GROUP SHOWS 2011 Chic Art Fair, Galerie Mariska Hammoudi Galerie De Vos, Espace Seven 2010 Galerie Mariska Hammoudi, Paris Chic Dessin, avec

Cherry Gallery

...

Category

2010s Abstract Expressionist Abstract Drawings and Watercolors

Materials

Paper, Pastel, Ink

Untitled #2 - Emmanuelle Messika, 21st Century, Abstract drawing

Located in Paris, FR

Coloured inks and pastel on paper Signed Gestural abstraction Outsider art Artist's statement : "Painting, for me, is an expressive endeavor in which one depicts the evolution of the various facets of the artistic self. There is, on each canvas, a tension where violence and stillness naturally coexist. By playing with different materials, I seek to establish a sort of unexpected dialogue between these states, and aspire to express this tension through profusion of color. The canvas is the stage that allows me to unite narration with the action of painting the fantastic—even the outrageous---and the everyday. I develop scenarios borrowed from the imagination, which join fantasy, even fables, with the everyday. Pulling threads from each domain, I bring together the mythical and the quotidian, so that the worlds of reality and fantasy merge. I rely on "creatures," improbable little characters that could exist in some other realm or dimension. They materialize, issuing forth from the surprising, unbelievable and wondrous world of childhood. Human or animal, both find themselves entangled in inextricable and melancholic situations. These inextricable situations create distance; the humor comes through this breach. It is the absurdity of their predicaments that manifests the humor in the work. In each of my paintings, the sentiments are heightened by an intentional, provocative tone that transforms the work. An Otherness is attributed to objects; objects become personified, and by their very presence, they become witnesses or guinea pigs torn between and bound to their dilemma. The titles of my paintings, whether invented or quotations taken out of context, come from literature, theater, or song lyrics. Accident and chance are often major actors in my work." Emmanuelle Messika BIOGRAPHY : Emmanuelle Messika was born in France in 1979. She works and lives in Paris. STUDIES 1999-2005 École Nationale Supérieure des Beaux-Arts de Paris Diplômée en Juin 2005 2004 Échange universitaire à Hunter College, New York NY, USA 1993-1999 Ateliers des Beaux-Arts de la Ville de Paris, Montparnasse PERSONAL EXHIBITIONS : 2019 Claire Corcia Gallery, Paris 2018 Claire Corcia Gallery, Paris Outsider Art Fair, Paris 2012 Art Contemporain Sèvres, "La Chartreuse", Sèvres 2011 Espace Seven, Galerie De Vos, Paris 2010 Les Trois Baudets, Paris Galerie Mariska Hammoudi, Paris Galerie Crous -Beaux-Arts, Paris L'Apparemment Café, Paris 2009 Espace Rachi, Paris 2008 Galerie Console, Paris 2007 Exposition Place du Québec, Mairie du sixième, Paris 2006 Galerie Eonnet-Dupuis, Paris 2005 Galerie Crous Beaux Arts, Paris 2004 The Mark Bar, "Bring your own flashlight", Brooklin, New York 2003 Le Glaz'art, Paris 2002 9 rue Dauphine, Paris 2001 Galerie Gauche, École des Beaux-Arts, Paris 2000 La grosse caisse, Paris La liberté, Paris GROUP SHOWS 2011 Chic Art Fair, Galerie Mariska Hammoudi Galerie De Vos, Espace Seven 2010 Galerie Mariska Hammoudi, Paris Chic Dessin, avec

Cherry Gallery

...

Category

2010s Abstract Expressionist Abstract Drawings and Watercolors

Materials

Paper, Pastel, Ink

Untitled #3 - Emmanuelle Messika, 21st Century, Abstract drawing

Located in Paris, FR

Coloured inks and pastel on paper Signed Gestural abstraction Outsider art Artist's statement : "Painting, for me, is an expressive endeavor in which one depicts the evolution of the various facets of the artistic self. There is, on each canvas, a tension where violence and stillness naturally coexist. By playing with different materials, I seek to establish a sort of unexpected dialogue between these states, and aspire to express this tension through profusion of color. The canvas is the stage that allows me to unite narration with the action of painting the fantastic—even the outrageous---and the everyday. I develop scenarios borrowed from the imagination, which join fantasy, even fables, with the everyday. Pulling threads from each domain, I bring together the mythical and the quotidian, so that the worlds of reality and fantasy merge. I rely on "creatures," improbable little characters that could exist in some other realm or dimension. They materialize, issuing forth from the surprising, unbelievable and wondrous world of childhood. Human or animal, both find themselves entangled in inextricable and melancholic situations. These inextricable situations create distance; the humor comes through this breach. It is the absurdity of their predicaments that manifests the humor in the work. In each of my paintings, the sentiments are heightened by an intentional, provocative tone that transforms the work. An Otherness is attributed to objects; objects become personified, and by their very presence, they become witnesses or guinea pigs torn between and bound to their dilemma. The titles of my paintings, whether invented or quotations taken out of context, come from literature, theater, or song lyrics. Accident and chance are often major actors in my work." Emmanuelle Messika BIOGRAPHY : Emmanuelle Messika was born in France in 1979. She works and lives in Paris. STUDIES 1999-2005 École Nationale Supérieure des Beaux-Arts de Paris Diplômée en Juin 2005 2004 Échange universitaire à Hunter College, New York NY, USA 1993-1999 Ateliers des Beaux-Arts de la Ville de Paris, Montparnasse PERSONAL EXHIBITIONS : 2019 Claire Corcia Gallery, Paris 2018 Claire Corcia Gallery, Paris Outsider Art Fair, Paris 2012 Art Contemporain Sèvres, "La Chartreuse", Sèvres 2011 Espace Seven, Galerie De Vos, Paris 2010 Les Trois Baudets, Paris Galerie Mariska Hammoudi, Paris Galerie Crous -Beaux-Arts, Paris L'Apparemment Café, Paris 2009 Espace Rachi, Paris 2008 Galerie Console, Paris 2007 Exposition Place du Québec, Mairie du sixième, Paris 2006 Galerie Eonnet-Dupuis, Paris 2005 Galerie Crous Beaux Arts, Paris 2004 The Mark Bar, "Bring your own flashlight", Brooklin, New York 2003 Le Glaz'art, Paris 2002 9 rue Dauphine, Paris 2001 Galerie Gauche, École des Beaux-Arts, Paris 2000 La grosse caisse, Paris La liberté, Paris GROUP SHOWS 2011 Chic Art Fair, Galerie Mariska Hammoudi Galerie De Vos, Espace Seven 2010 Galerie Mariska Hammoudi, Paris Chic Dessin, avec

Cherry Gallery

...

Category

2010s Abstract Expressionist Abstract Drawings and Watercolors

Materials

Paper, Pastel, Ink

Violent delights, violent ends - Daniel Erban, 21st century, Drawing

Located in Paris, FR

Ink on paper Signed Unique work

Category

1990s Abstract Expressionist Abstract Drawings and Watercolors

"Study for Event Horizon, " Archival Ink on Paper, 2020

Located in Chicago, IL

The colorful paintings of Jan Pieter Fokkens transport us to distant worlds beyond our comprehension. Within seemingly infinite networks of lines, dots, and crosses, he decodes the r...

Category

21st Century and Contemporary Abstract Geometric Abstract Paintings

Materials

Archival Ink, Photographic Paper