Handelshuis Wassenaar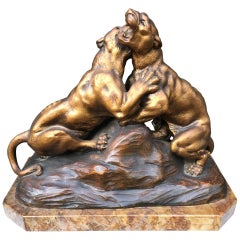 Early 1900 Terracotta Sculpture of Fighting Panthe...
A. Fagotto
Early 20th Century European Art Deco Sculptures
Terracotta
Striking sculpture of two ferociously fighting big cats. This stunning sculpture does not depict two panthers in a playful fight, these two are in it to win it. This is a perfect examp...