Antik Arte & Scienza sas di Daniela Giorgi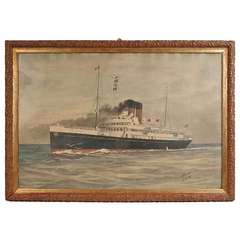 Portrait of the Duc D'aumale Transatlantic, Wash D...
A. Jeancolas
Early 20th Century French Paintings
Portrait of the Duc D'Aumale transatlantic, made with a mixed technique of wash drawing and pastel, signed by A. Jeancolas November 1914. Coeval frame. Very good condition. Measures: cm...