Adam & Westlake Co. Furniture
Radio Guy & Early Electrics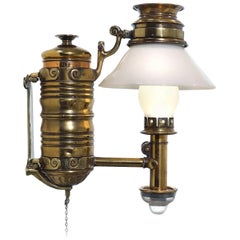 Very Rare 1800s Adams & Westlake Railroad Dining C...
Adam & Westlake Co.
Antique Mid-19th Century American Victorian Wall Lights and Sconces
Few of these luxury class Victorian RR lamps still exist. Any remaining examples have found their way into museums and RR car restorations. This is a beautiful original sconce still ret...