Adriano and Paolo Suman Furniture
Mass Modern Design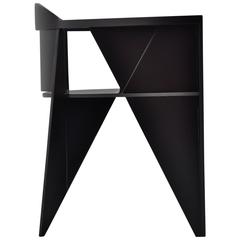 Adriano & Paolo Suman Giorgetti Armchair, Italy, 1...
Saporiti Italia, Adriano and Paolo Suman
Vintage 1980s Italian Mid-Century Modern Armchairs
Beech
Fantastic shaped Postmodern armchair designed by Adriano & Paolo Suman, manufactured by Giorgetti Spa, Italy 1984. This chair is from the Matrix series designed in 1984. Very nice const...
A1043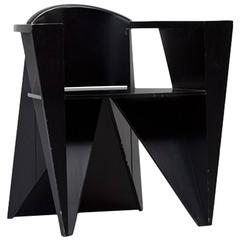 Adriano Et Paolo Suman, Matrix Armchair, Giorgetti...
Adriano and Paolo Suman, Giorgetti S.p.A.
Vintage 1980s Italian Armchairs
Wood
Postmodern black lacquered wood armchair in a cubist style. Depending on the points of view the chair takes different aspects, combining lightness and strength.