Adriano Cecioni Furniture
The average cost of an antique Adriano Cecioni Furniture is $4,150. The price can vary from $1,850 and $6,451 based on the condition, age, materials and aesthetic value for a specific Adriano Cecioni Furniture.
Mayfair Gallery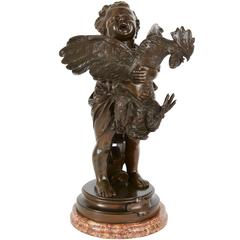 Patinated Bronze Group of a Child Holding a Rooste...
Adriano Cecioni
Antique Late 19th Century Italian Sculptures
Marble, Bronze
The expressive model featuring a toy cannon at the child's feet, all set on a circular marble base The cannon signed 'Adriano Cecioni', with cartouche to the base inscribed 'ENFANT AU ...
David Sterner Antiques LLC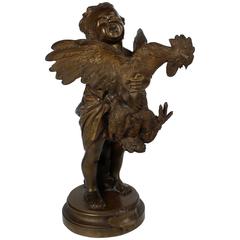 "Enfant au Coq" a Bronze Sculpture of a Child and ...
Adriano Cecioni
Antique Late 19th Century French Belle Époque Sculptures
Bronze
"Enfant au Coq" A bronze sculpture of a child and cock after Cecioni Adriano, depicting a young child holding a rooster aloft. The bronze has a warm chocolate patina with some s...