The average cost of an antique Aksini Furniture is $1,563. The price can vary from $466 and $2,661 based on the condition, age, materials and aesthetic value for a specific Aksini Furniture.
retro-design.dk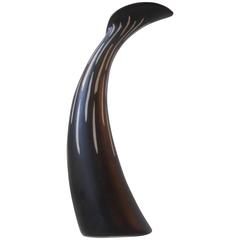 Sculptural Biomorphic 1950s Art Pottery Vase, Akse...
Aksini
Vintage 1950s Danish Mid-Century Modern Vases and Vessels
Pottery
Beautiful black and white ceramic vase by Aksini (Aksel Sigvald Nielsen) for Knabstrup, Denmark, circa 1950. Measurements: H: 12.5 inches (approx. 32 cm)
Room 58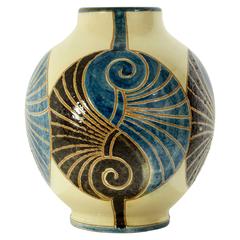 Vase by Aksini
Knabstrup Pottery, Aksini
Mid-20th Century Danish Scandinavian Modern Vases and Vessels
Stone
Aksel Sigvald Nielsen (1910-1989): Large stoneware vase decorated in black, white and blue. Designed and signed by Aksini for Knabstrup Lervarefabrik.