The average cost of an antique Albarello Furniture is $5,200. The price can vary from $2,400 and $8,000 based on the condition, age, materials and aesthetic value for a specific Albarello Furniture.
Biscaye Freres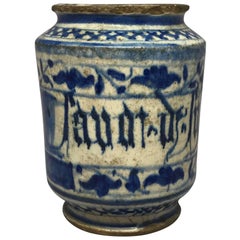 Blue and White Albarello Vase
Albarello
Antique Early 17th Century Italian Vases and Vessels
Pottery
Blue and white Albarello vase. Fine smaller early Italian pottery pharmacy jar in rich blue and off-white scrolling patterned floral and inscription; design based on Persian originals, ...
Chamber NYC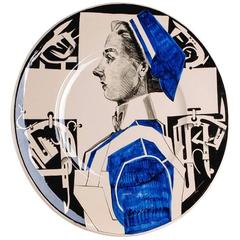 Ravage No. 67 "Nurse Betty" Stoneware Plate, 1994
Ravage, Albarello
1990s French Modern Platters and Serveware
Stoneware
Ravage No. 67 "Nurse Betty" stoneware plate made in 1994. "Where men suffer, women bring relief" is the footnote to this stoneware plate. The woman in this work by Ravage is hidden be...