The average cost of an antique Albert Tormos Furniture is $2,339. The price can vary from $1,179 and $3,500 based on the condition, age, materials and aesthetic value for a specific Albert Tormos Furniture.
Creel and Gow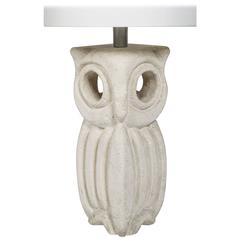 Lamp or Lantern Owl Sculpted in Limestone Signed b...
Albert Tormos
Vintage 1970s French Mid-Century Modern Table Lamps
Linen, Limestone, Paper
Very Large sculpted owl lamp or lantern in limestone by Albert Tormos. Albert Tormos worked in France during the 1970s and signed with initials AT. The lamp is electrified and has a whi...
EBELMONTE di Ebeling Nicole Ingeborg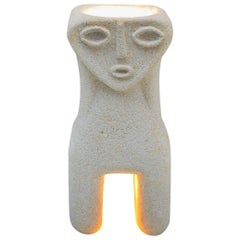 Albert Tormos Sculptural Table Lamp for Vallauris,...
Albert Tormos
Vintage 1970s French Modern Table Lamps
Limestone
Beautiful sculptural table lamp made of limestone by Albert Tormos for Vallauris in the 1970s. The heavy lamp is handmade and signed on two sides outside the lamp with AT. Inside the ...