Alberto Basaglia & Natalia Rota Nodari Furniture
Modern Design Market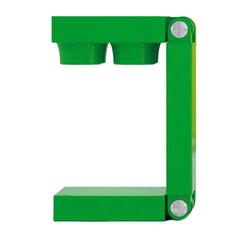 H 4.62 in. W 2.56 in. D 3.25 in.
Dimensions:
H 4.62 in. W 2.56 in. D 3.25 in.
Dealer Location:
Brooklyn, NY
Materials & Techniques:
Metal
Green Led Top Four Mini Table Lamp by Basaglia & N...
Alberto Basaglia & Natalia Rota Nodari, Luxit
21st Century and Contemporary Italian Table Lamps
Metal
Luxit, with top four and its charming design, brings LED lighting into your house. It's perfect as a reading light on your bedside table or as an accent light in the home environment....