Alfred Tennyson Furniture
Robert James Walsh & Co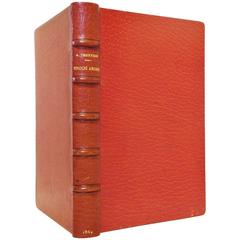 Alfred Tennyson, Poet Laureate, 1st Edition of Eno...
Alfred Tennyson
Antique Mid-19th Century English Victorian Collectibles and Curiosities
Leather, Paper
This first edition of Alfred Tennyson's (1809-1892) famous narrative poem was published in London by Edward Moxon and Co, of Dover Street. in 1864. It was printed by Bradley and Evans, ...