Alfredo Häberli Furniture
The average cost of an antique Alfredo Häberli Furniture is $3,132. The price can vary from $2,495 and $3,770 based on the condition, age, materials and aesthetic value for a specific Alfredo Häberli Furniture.
HUNDRED MILE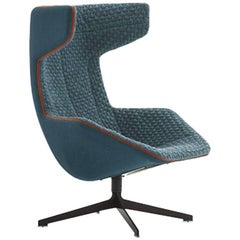 Moroso Take a Line for a Walk Lounge Chair in Quic...
Moroso, Alfredo Häberli
21st Century and Contemporary Italian Modern Lounge Chairs
Fabric, Upholstery
Moroso Take A Line For A Walk lounge chair in Quickship by Alfredo Haberli with removable quilt and swivel base. Injected flame-retardant polyurethane foam over internal steel frame. R...
Akanthos Eclectic Interiors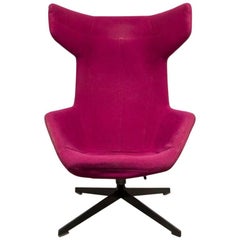 Moroso Lounge Swivel Wingback Chair by Alfredo Hab...
Moroso, Alfredo Häberli
Early 2000s Italian Mid-Century Modern Wingback Chairs
Metal, Upholstery
A high back lounge armchair designed in 2002 for Moroso by Alfredo Haberli, Italy On the outside it's all precise, orderly geometry, inside, it's softness, bright color and exuberantly...