TASCHEN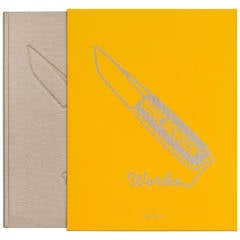 H 17.3 in. W 13 in. D 3 in.
Dimensions:
H 17.3 in. W 13 in. D 3 in.
Dealer Location:
Los Angeles, CA
Marc Newson Works
Marc Newson, Alison Castle
21st Century and Contemporary Italian Collectibles and Curiosities
The gospel according to Marc. Marc Newson's complete works to date. He has designed chairs, restaurants, boutiques, cars, planes, and even a spaceship. For Australian Industrial d...