The average cost of an antique Amma Furniture is $8,731. The price can vary from $7,551 and $9,911 based on the condition, age, materials and aesthetic value for a specific Amma Furniture.
Firma London - FLOSAN GMBH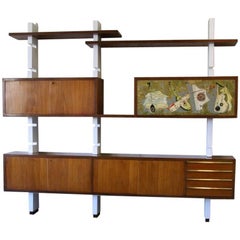 Amma Bookcase, Italy, 1960s
Amma
Vintage 1960s Italian Modern Bookcases
Mahogany
Shelving Unit with wooden cupboards in Mahogany veneer, AMMA, Italy, 1960s. Rare shelving system, including a cupboard frontage with silkscreened door panel. The inside of all cupboard...
Compasso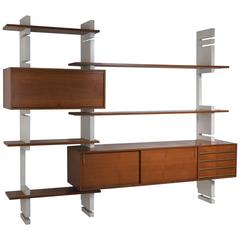 Italian 1960s Bookcase by Amma
Amma
Vintage 1960s Italian Mid-Century Modern Shelves
Wood
Italian 1960s bookcase by Amma. Modular system composed by white lacquered uprights and rosewood shelves and cabinets. Beautiful brass hand grips and a clear configuration that allows...