The average cost of an antique André Frechet Furniture is $55,600. The price can vary from $1,200 and $110,000 based on the condition, age, materials and aesthetic value for a specific André Frechet Furniture.
Kelly Gallery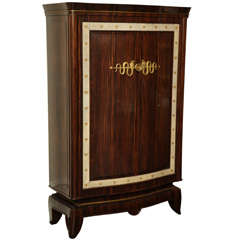 André Frechet French Art Deco Macassar Ebony, Sha...
André Frechet
Vintage 1930s French Art Deco Cabinets
Bronze, Ebony, Macassar, Shagreen
This macassar ebony cabinet has two doors which are surrounded by a strip of white shagreen and decorated with gilt bronze ornaments. Frechet was director of the Ecoule Boulle in Pa...
Kelly Gallery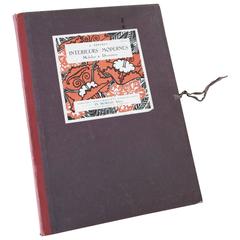 "Interieurs Modernes Mobilier et Decoration" by An...
André Frechet
Early 20th Century French Art Deco Collectibles and Curiosities
Paper
Published by Editions d'Art Charles Moreau, Paris, 1926 32 plates (complete) 12 1/2'' x 17 1/4'' Includes interior designs by Emile-Jacques Ruhlmann, Andre Frechet, Paul Follot, Domin...