Andrea Anastasio Furniture
The average cost of an antique Andrea Anastasio Furniture is $5,548. The price can vary from $2,396 and $8,700 based on the condition, age, materials and aesthetic value for a specific Andrea Anastasio Furniture.
5 Saint Andre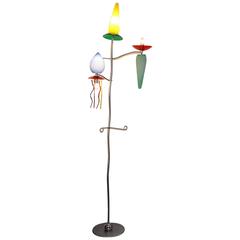 Andrea Anastasio for Artemide Floor Lamp Giocasta
Artemide, Andrea Anastasio
20th Century Italian Floor Lamps
Floor lamp Giocasta by Andrea Anastasio, of a incredible beauty and impeccable conditions. Masterpiece produced by Artemide with colored and trendy Murano glass and brushed chrome steel...
AFD Warehouse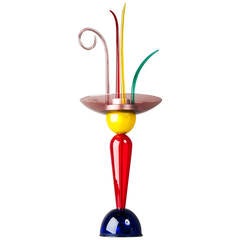 Colored Glass Citera Lamp by Andrea Anastasio for ...
Artemide, Andrea Anastasio
1990s Italian Modern Table Lamps
All glass "Citera" lamp in colored glass designed by Andrea Anastasio made in Italy for Artemide. The light consists of one light socket, four decorative, arched glass extensions in pin...