The average cost of an antique Andrea Zilio Furniture is $3,200. The price can vary from $2,400 and $4,000 based on the condition, age, materials and aesthetic value for a specific Andrea Zilio Furniture.
Cosulich Interiors & Antiques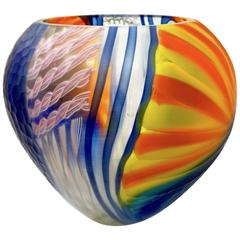 Andrea Zilio Italian Blue Yellow Orange White Mura...
Andrea Zilio
Early 2000s Italian Modern Vases and Vessels
Blown Glass, Murano Glass
Early 21st century, one-of-a-kind blown colorful Murano glass vase, Work of Art signed by Andrea Zilio 1 of 1, this extraordinary colorful piece is Masterly decorated with several diffi...
Conjeaud and Chappey llc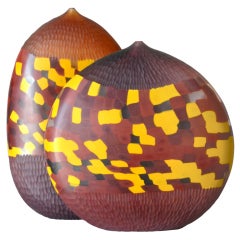 2 fine Handblown and Battuto Cut Murano Glass Vase...
Andrea Zilio
21st Century and Contemporary Italian Modern Vases and Vessels
Glass
Two Italian handblown and battuto cut Murano glass vases by master Andres Zilio. Signed. Dimensions: H17" x W10"1/2 x D4"3/4 H13"1/2 x W13"1/2 x D5"