The average cost of an antique Antonangeli Furniture is $1,759. The price can vary from $600 and $2,895 based on the condition, age, materials and aesthetic value for a specific Antonangeli Furniture.
IMC Gallery Inc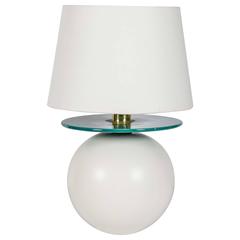 Italian 1980s Ceramic Table Lamp by Antonangeli
Antonangeli
Vintage 1980s Italian Post-Modern Table Lamps
Ceramic
A single 1980s ceramic white ball with teal disk and brass table lamp by Italian lighting company Antonangeli. Dimensions: 8.5" diameter, 10.5" high. With shade diameter 10" high 15.5"...
GOLD VELVET INTERIORS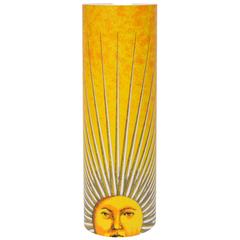 Decorative Fornasetti 'Sole' Lamp, Italy, 1990s
Piero Fornasetti, Antonangeli
Late 20th Century Italian Table Lamps
Synthetic
Original Fornasetti lamp, Italy, circa 1995. Lithographed synthetic material by Antonangeli Illuminazione. Measure: H x W x D  61cm x 19cm x 26cm.
Thomas Gallery Ltd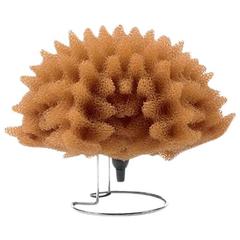 Rare Italian Post-Modernist Light Sculpture/Table ...
Ave Masayo, Antonangeli
Late 20th Century Italian Post-Modern Table Lamps
A light sculpture/desk lamp made from sponge creating a warm lighting presence and brilliant sculptural form by Japanese Artist, Ave Masayo, designed in 1998 for Antonangeli Illuminazio...