Antonio Tantardini Furniture
The average cost of an antique Antonio Tantardini Furniture is $124,900. The price can vary from $4,800 and $245,000 based on the condition, age, materials and aesthetic value for a specific Antonio Tantardini Furniture.
Jan's & Co Fine French Antiques Inc.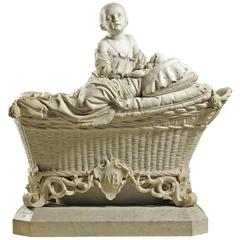 Antonio Tantardini Marble Sculpture Children on Wi...
Antonio Tantardini
Antique 1860s Italian Beaux Arts Sculptures
Carrara Marble
Antonio Tantardini (Italian, 1829-1879) an extraordinary Italian marble sculpture of "A Young Child and a baby in a wicker crib" - A Risorgimento Allegory. Signed and dated: A.nio Tanta...
Martell and Suffin Antiques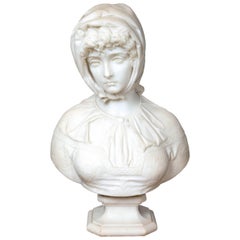 Marble Bust of a Young Woman Wearing a Scarf
Antonio Tantardini
Antique Mid-19th Century Italian Sculptures
Marble
Well sculpted 19th century bust, inscribed on the back Ant. Tantorini 1829-1879 Milano. Written below, in pencil reads "pupil of Bartolomeo" Down cast eyes and mouth of a saddened youn...