The average cost of an antique Antonio Volpe Furniture is $13,061. The price can vary from $1,123 and $25,000 based on the condition, age, materials and aesthetic value for a specific Antonio Volpe Furniture.
Futuro Anteriore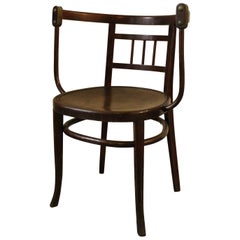 Antonio Volpe Udine Armchair, Dated 1905
Antonio Volpe
Antique Early 1900s Italian Art Nouveau Armchairs
Brass, Beech
Beechwood armchair with brass buttons and details, designed by Antonio Volpe Udine, dated circa 1905.
IL Valore Aggiunto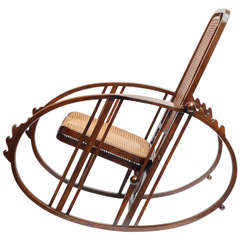 Rocking Chair with footrest by Antonio Volpe
Antonio Volpe, Josef Hoffmann
Vintage 1920s Rocking Chairs
Wood
For more information on Antonio Volpe see: Illustrazione del Comune di Udine, G. Occioni-Bonaffons, ed. Udine: Societa Alpina Friulana, 1886), pp. 317-318; Bent Wood and Metal Furnitur...