Appleton Electric Furniture
The average cost of an antique Appleton Electric Furniture is $821. The price can vary from $450 and $1,480 based on the condition, age, materials and aesthetic value for a specific Appleton Electric Furniture.
Acorn - Scandinavian Antiques & Accessories of Distinction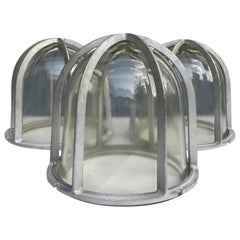 Set of Three Large Industrial Appleton Blast-Resis...
Appleton Electric
Mid-20th Century American Industrial Chandeliers and Pendants
Glass, Iron
Three large ceiling lights of thick glass and iron cast shades by Appleton Electric.
COOCOOU27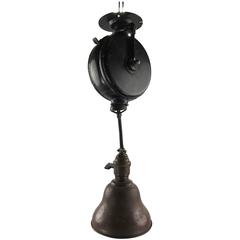 Early Industrial Retractable Hanging Task Lamp by ...
Appleton Electric
Early 20th Century American Industrial More Lighting
Mixed Metal, Steel, Fabric
Early industrial retractable cord hanging task lamp by Reelite Appleton electric company. Ingenuous design, original factory lighting, expands up to 15'.
Harveys on Beverly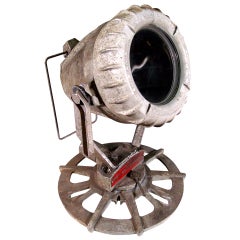 23% Off
Industrial Spot Light by Appleton Electric **Satur...
Appleton Electric
Vintage 1950s American Mid-Century Modern More Lighting
Steel, Glass
This Industrial "explosion proof flood lamp" was designed originally for working in oil fields by Appleton Electric. The lamp features a two point adjustable head for precise positionin...