The average cost of an antique Björn Weckström is $1,775. The price can vary from $900 and $2,650 based on the condition, age, materials and aesthetic value for a specific Björn Weckström .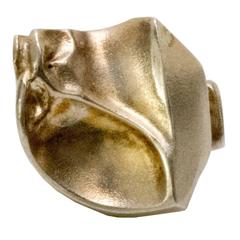 Dimensions:
H 0.75 in. Dm 1 in.
Dealer Location:
New York, NY
Scandinavian Modern Silver "Sagitta" ring by Björn...
Björn Weckström Cocktail Rings
Scandinavian Modern silver "Sagitta" ring with specially treated surface. Designed by Bjorn Weckstrom for Lapponia, Finland, ca 1970's Diameter: 1" Height: .75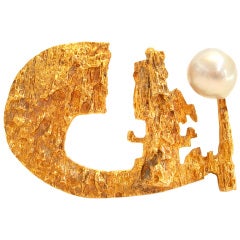 Dimensions:
H 1" W 1 1/2"
Dealer Location:
Cincinnati, OH
BJORN WECKSTROM for LAPPONIA, Gold and Pearl Brooc...
Björn Weckström
Brooches
Bjorn Weckstrom for Lapponia,A stylish, gold and pearl brooch. The 1 1/2" x 1" textured yellow gold brooch in a freeform design with a baroque pearl accent. Weckstrom, inspired by the r...