The average cost of an antique Eric Javits Hats is $458. The price can vary from $150 and $899 based on the condition, age, materials and aesthetic value for a specific Eric Javits Hats.
Decades of Fashion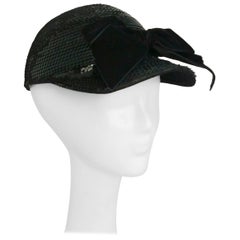 Eric Javits Black Sequin Cap with Velvet Bow, 1980...
Eric Javits Hats
1980s Eric Javits Black Sequin Cap w/ Velvet Bow. Black cap encrusted in scequin and garnished with a velvet bow. 21 to 22 inch circumference
Palm Beach Vintage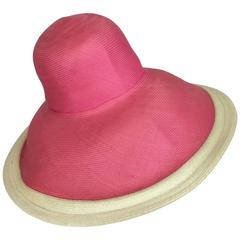 Eric Javits pink & natural fine straw wide brim ha...
Eric Javits, Eric Javits Hats
Deep brim finely woven straw hat with a high crown...The brim is meant to be turned down, the edge band is trimmed in natural straw...Unworn In excellent wearable condition... All ou...
Cris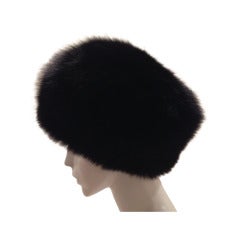 Eric Javits Black Mink Hat
Eric Javits Hats
Stay warm and always look fabulous with this black Eric Javits Mink hat. The soft fur is lined in a rich red satin fabric. Perfect for cold winter days and nights as you explore the s...