Francoise Adnet Furniture
The average cost of an antique Francoise Adnet Furniture is $1,612. The price can vary from $1,424 and $1,800 based on the condition, age, materials and aesthetic value for a specific Francoise Adnet Furniture.
Anthony Rosa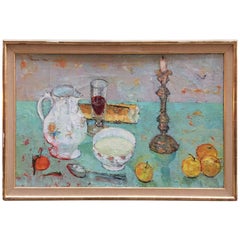 Francoise Adnet Modern French Still Life Painting
Francoise Adnet
Vintage 1960s French Mid-Century Modern Paintings
Paint
Francoise Adnet (1924-), circa 1960. The media is oil paint on canvas with a gilded wood molding. Adnet was famous for painting beautiful still-life paintings and languid and lyrical wo...
FCK Paris New York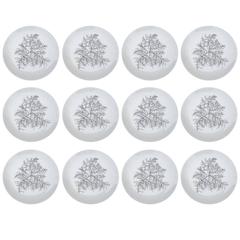 Giraud & Brousseau Limoges, Set of 12 Plates from ...
Francoise Adnet
Vintage 1980s French Modern Dinner Plates
Porcelain
A Giraud & Brousseau Limoges, set of 12 plates from Francoise Adnet.