The average cost of an antique Lanvin Sunglasses is $338. The price can vary from $192 and $485 based on the condition, age, materials and aesthetic value for a specific Lanvin Sunglasses.
Opherty & Ciocci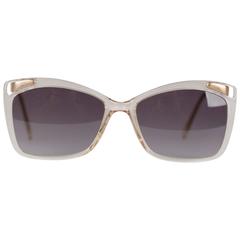 Dealer Location:
Rome, IT
LANVIN VINTAGE MINT Sunglasses Ivory/Gold FRAME FR...
Lanvin Sunglasses
- Style & Ref: OL 521 076 - 53/20 - Gold metal arms & finish on the front part of the frame; Ivory color frame, with smoke blue GRADIENT MINT lens - They will come with their origina...
Fuchsia Treasures Corps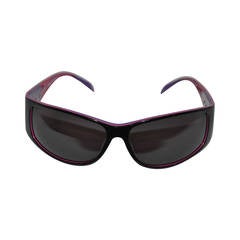 Dealer Location:
New York, NY
Lanvin Black with Fuchsia & Purple Lucite Interior...
Lanvin Sunglasses
This wonderfully Lanvin Black lucite sunglasses is accented with bold purple and fuchsia interior, along with silver hardware detailing. The front measures 5 1/2" across, 7 1/2" fro...