The average cost of an antique Lanvin Sunglasses is $567. The price can vary from $485 and $650 based on the condition, age, materials and aesthetic value for a specific Lanvin Sunglasses.
Basha Gold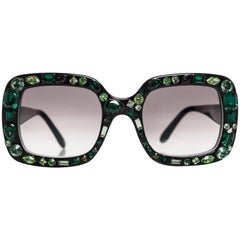 2009 Lanvin Emerald Jeweled Sunglasses
Lanvin, Lanvin Sunglasses
Jeanne Lanvin is long gone, but her elegant legacy remains. For a fashion house that entered the French Couture scene in 1909, it has had remarkable staying power. These bijouterie-insp...
Fuchsia Treasures Corps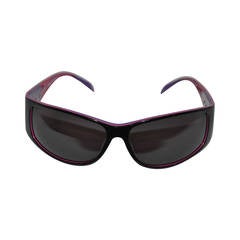 Lanvin Black with Fuchsia & Purple Lucite Interior...
Lanvin, Lanvin Sunglasses
This wonderfully Lanvin Black lucite sunglasses is accented with bold purple and fuchsia interior, along with silver hardware detailing. The front measures 5 1/2" across, 7 1/2" fro...