About Hinterland Design
Hinterland Design is a studio that creates unique work for people to use, enjoy and cherish. We are artists, woodworkers and craftspeople who build by hand using natural materials. Drawing on twenty years' experience, we believe in and stand behind our techniques, designs and finished products. To us, materials are at the heart of what we make. They provide the initial inspiration for the design, and also provide the user with an innate and ongoing connection to the natural world. We care about where we source, prizing local and healthy materials. And we care about how ...Read More

1stdibs Dealer Since 2017
Contact Info
More About Hinterland Design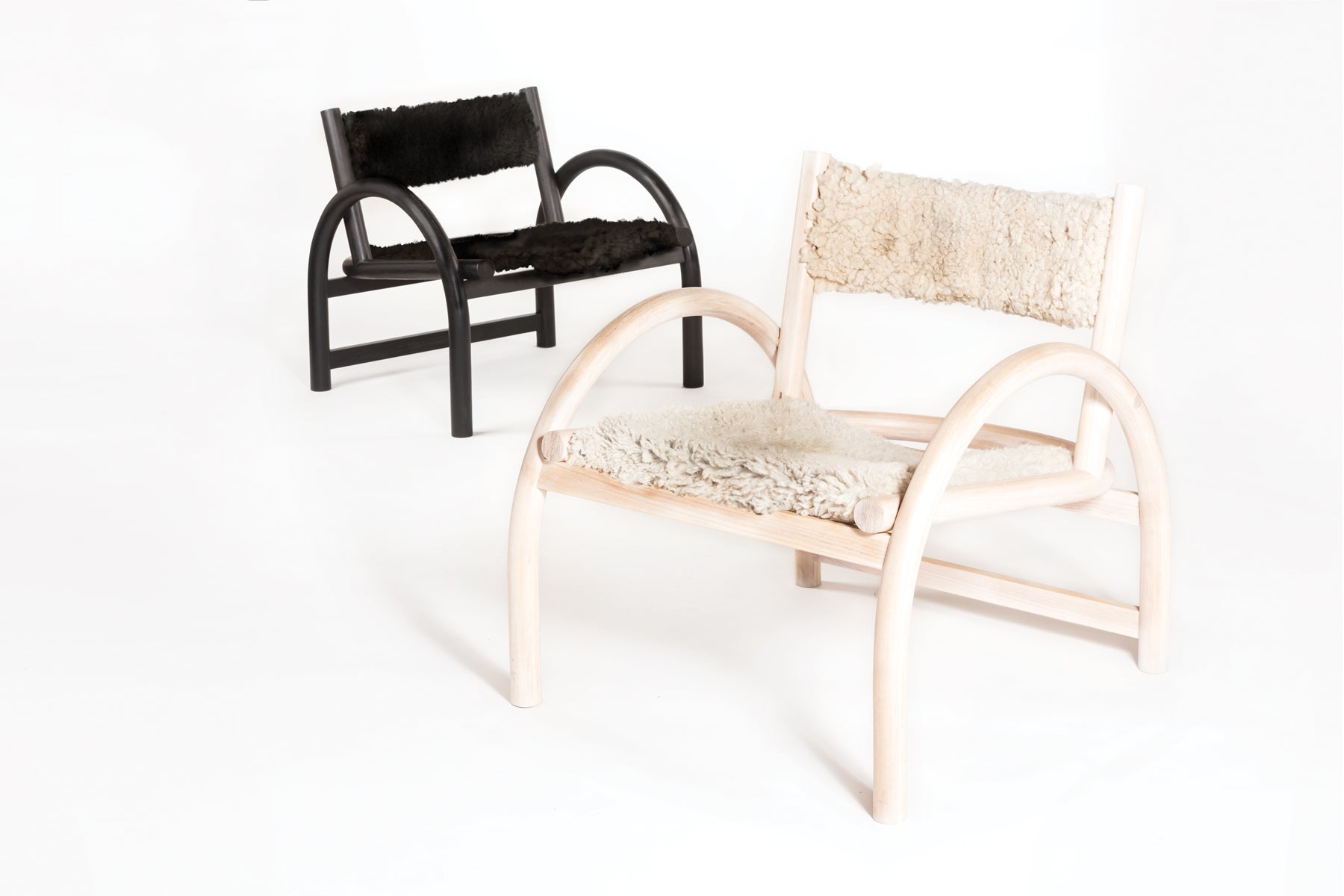 Shepherd's Chairs in carbon dyed bent Canadian ash with black dyed sheepskin and whitewashed ash with natural sheepskin.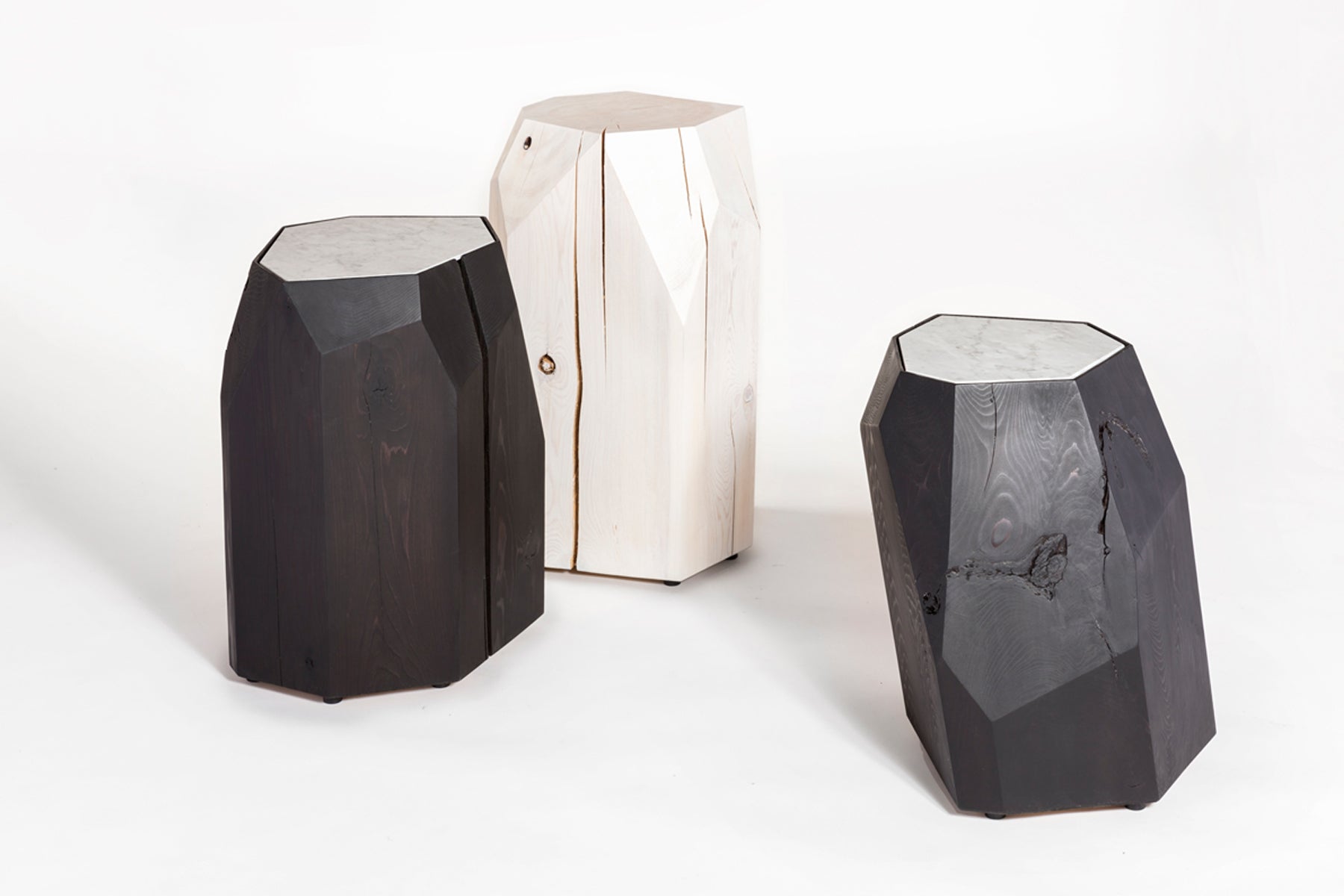 Little Gems in (R + L) carbon dyed red cedar and (M) whitewashed yellow cedar. Black Gems have Carrara marble top inserts.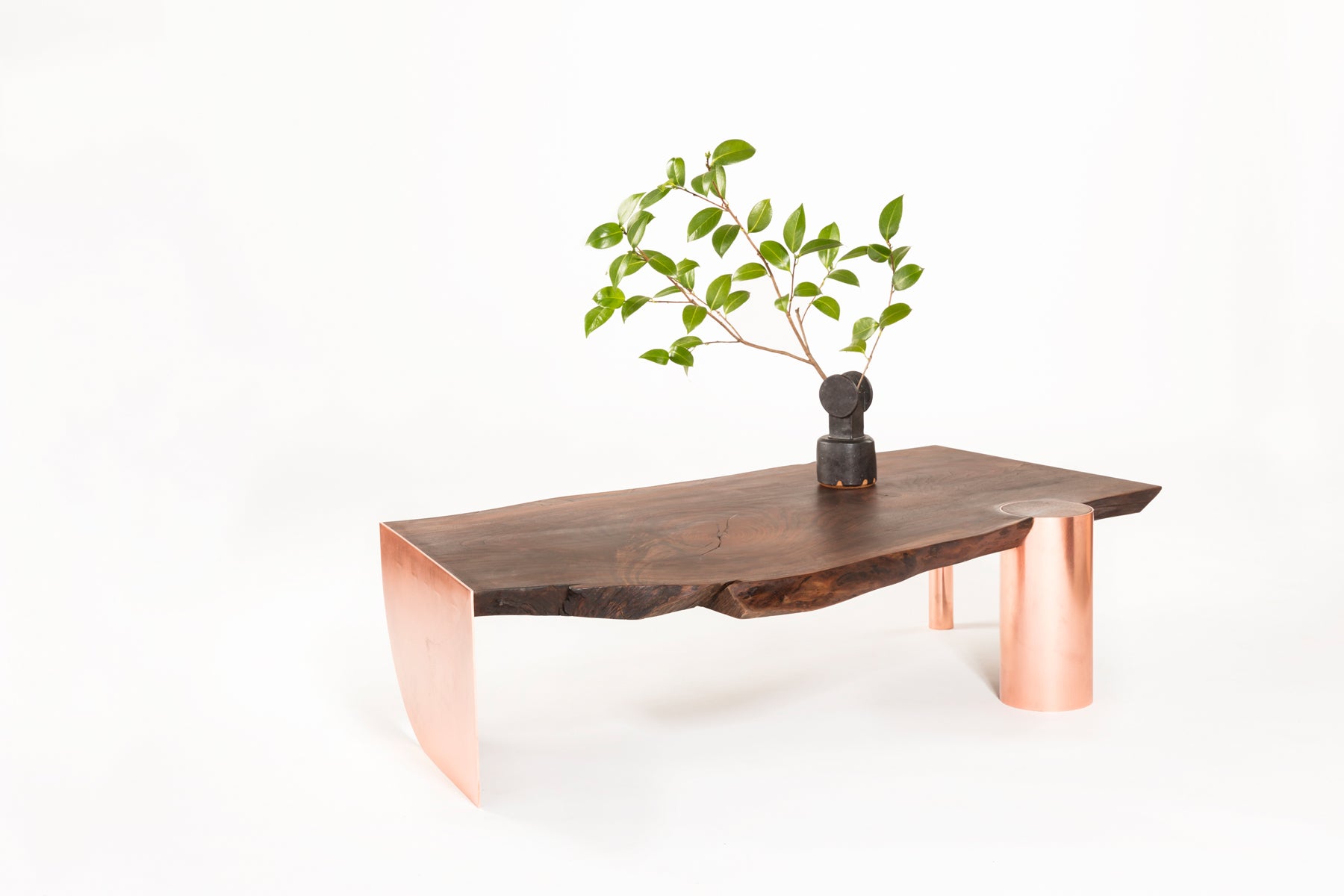 Showthrough table with live edge in solid American black walnut and cooper legs.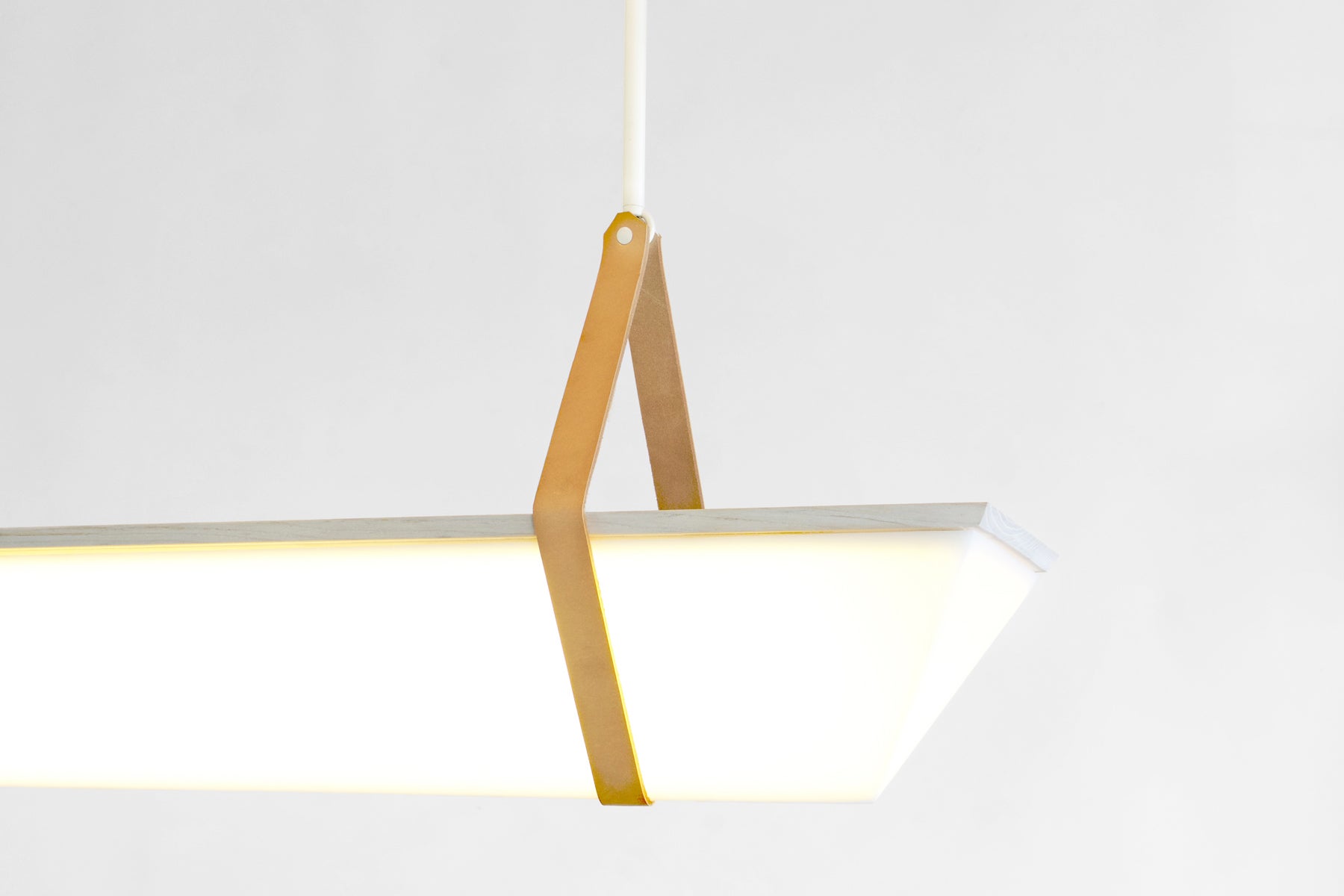 Dendera Light in white ash and tan leather straps.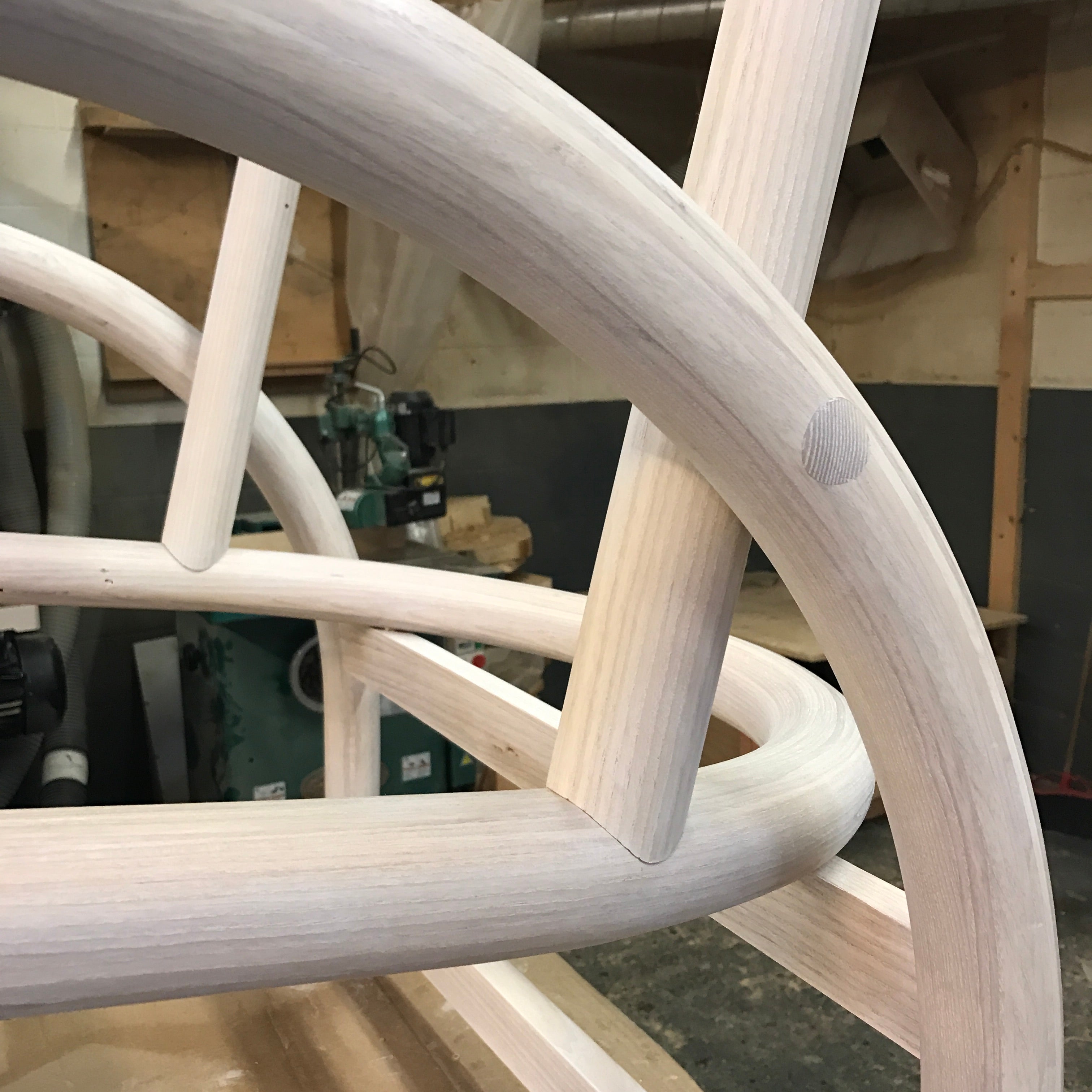 Shepherd's Chair in production: joining and glueing solid bent ash parts.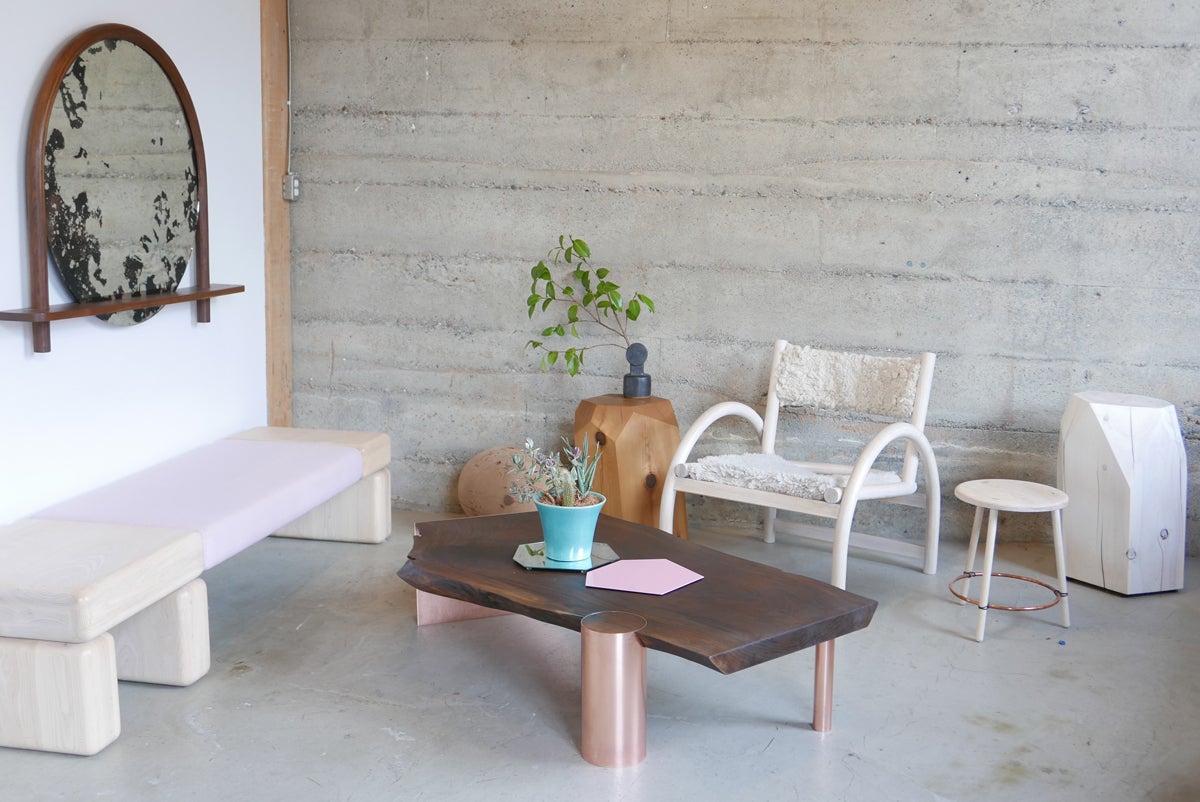 Vancouver, Canada showroom featuring: Oxbow Mirror in solid American walnut, Pillowy Bench in whitewashed Canadian ash with pink upholstery, Showthrough Table in American black walnut and copper legs, Shepherd's Chair in solid whitewashed Canadian ash with natural sheepskin, Little Gem in natural red cedar (L) and whitewashed yellow cedar (R) and Findhorn Stool in ash with copper support ring.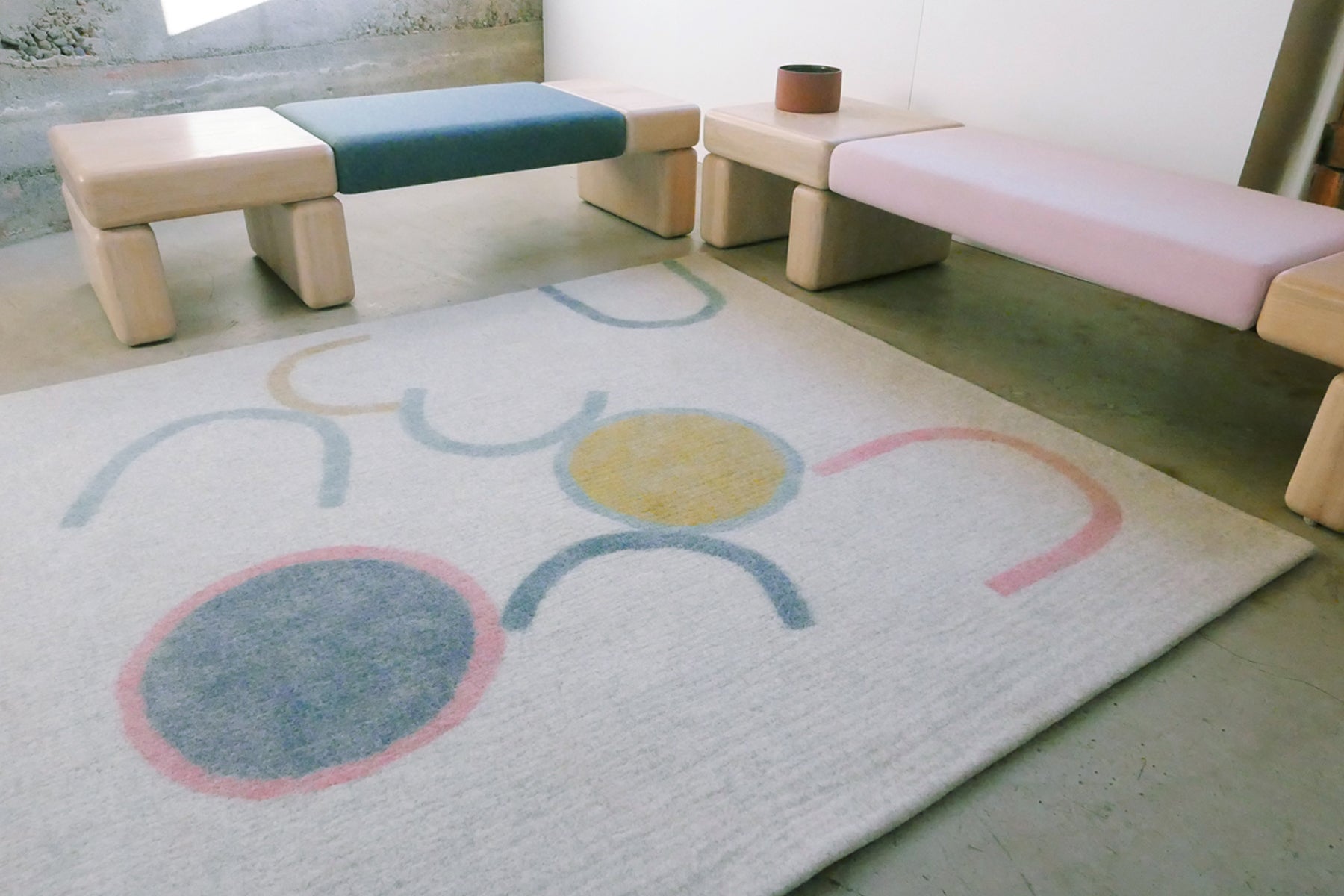 Pillowy Benches in solid whitewashed Canadian ash in pink and green wool upholstery and Radius rug for Peace Industry. Rug is handmade in Iran using traditional rug making techniques and made from 100% carpet grade lambs wool. For more information about Peace Industry rugs: www.peaceindustry.com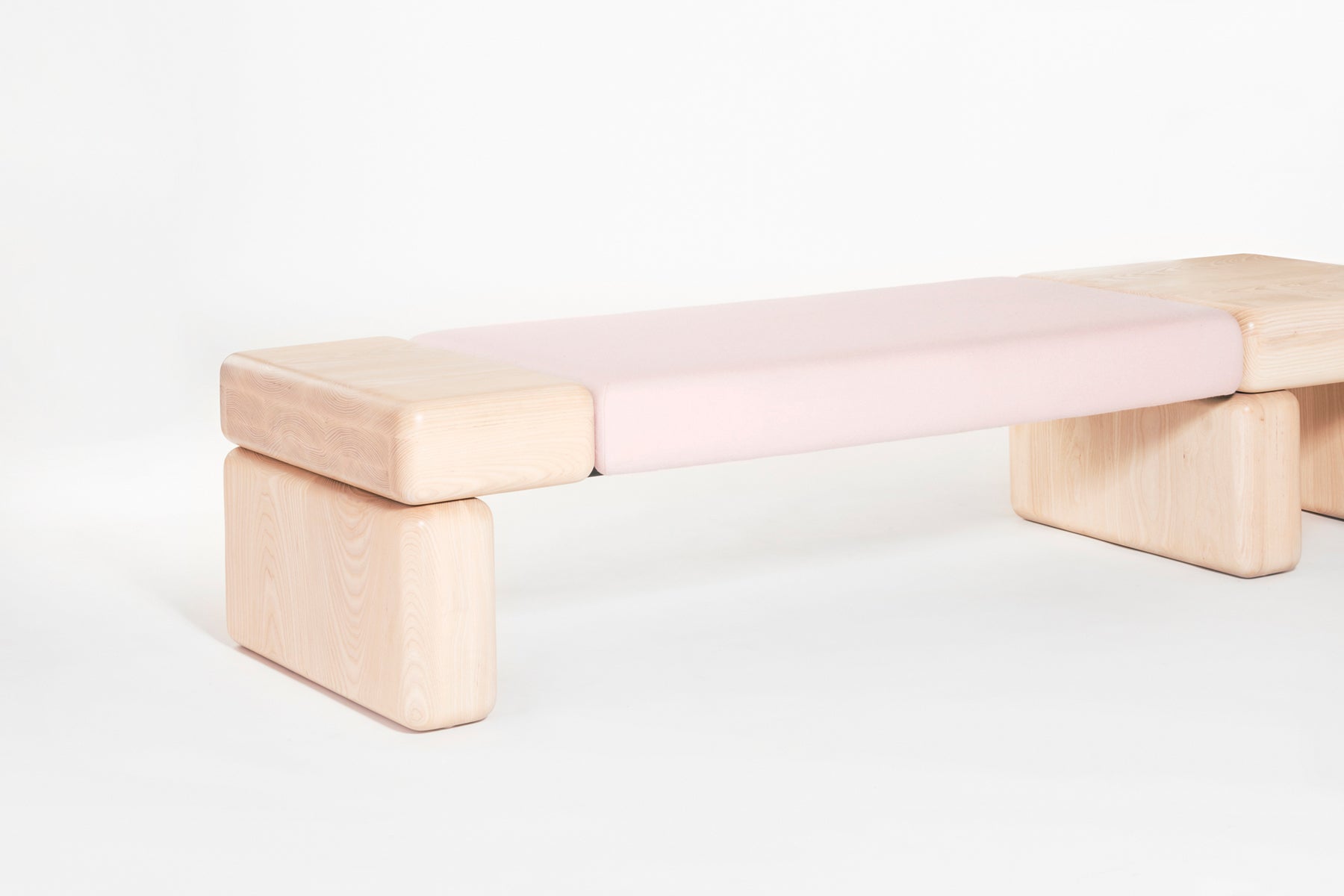 Pillowy Bench in solid Canadian ash with pink wool upholstery.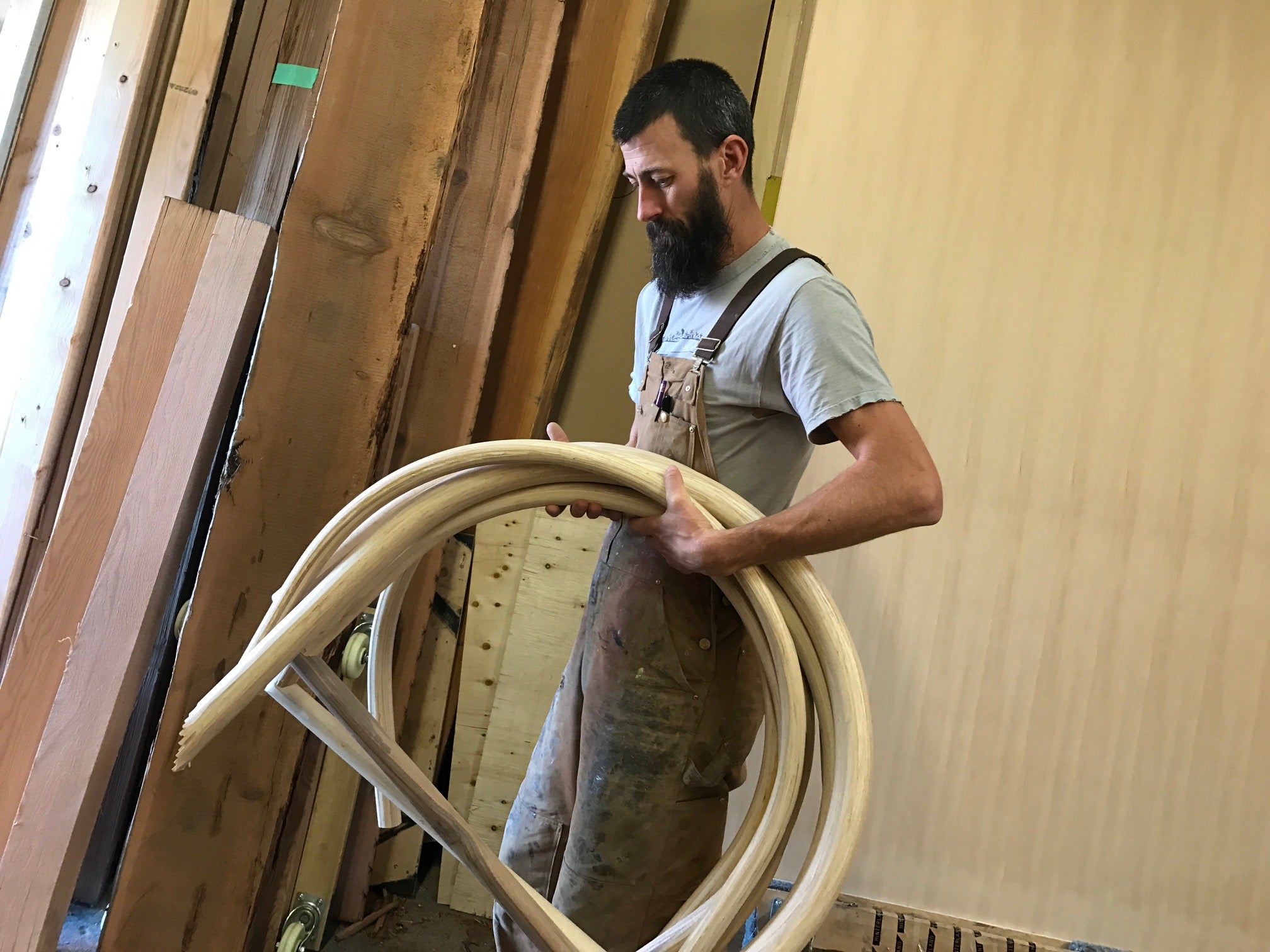 Riley McFerrin, founder and designer at Hinterland Design, carrying arms for the Shepherd's Chairs. Each chair is produced by hand using solid bent Canadian ash and natural sheepskin.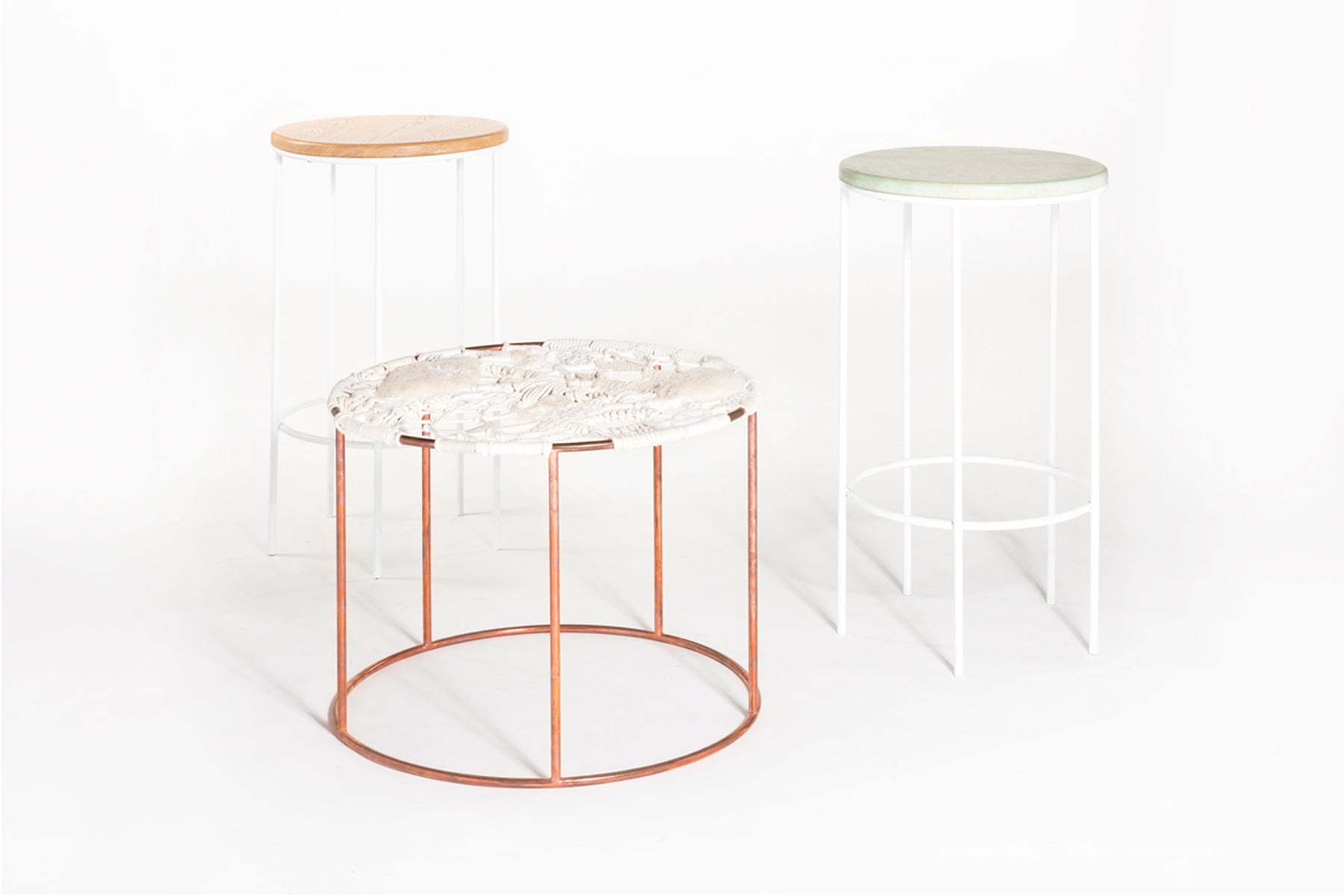 Pastel bar stools in dyed Canadian ash and powder coated steel base and Tidal Flux ottoman with hand knotted macramé top and copper base.