About Leon Mege
Leon Mege is a high-end custom design boutique open to the public by appointment only. Founded in 1996 Leon Mege iconic jewelry is known in the world of high jewelry for his design philosophy of classical minimalism in a field of made-to-order bespoke platinum jewelry and one-of-a-kind designs. Since the creation of the "Affordable Couture" concept over 30 years ago, Leon Megé's visionary style has been a benchmark of bespoke craftsmanship. The company specializes in bench-made, hand-forged jewelry that is made without the use of molds, casting, or computer modeling. ...Read More

Established in 19961stDibs seller since 2018
Contact Info
More About Leon Mege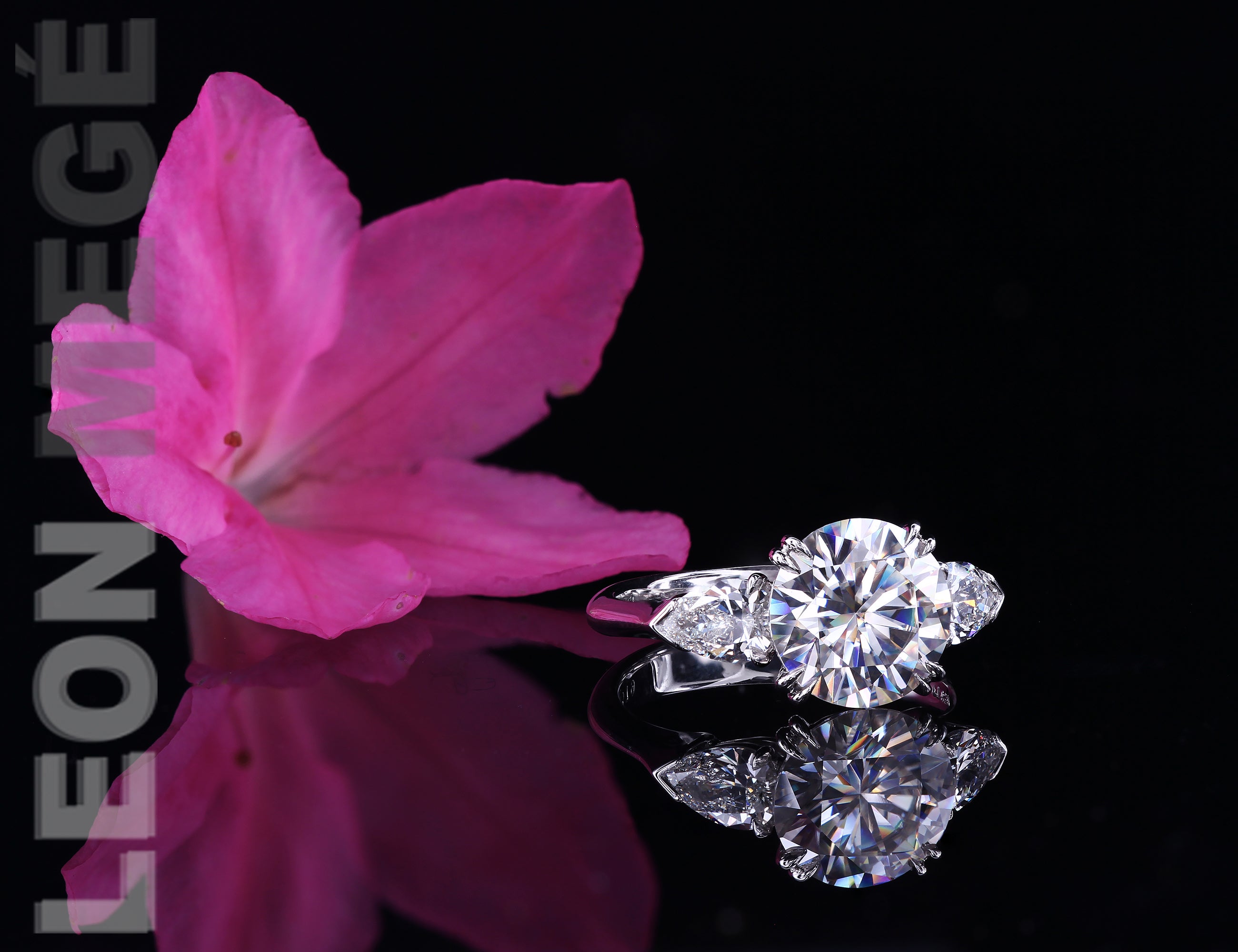 A classic three-stone ring featuring a round diamond flanked by a pair of matching pear-shaped diamonds set in platinum. Elegant ring with microscopic double eagle claw prongs is handmade.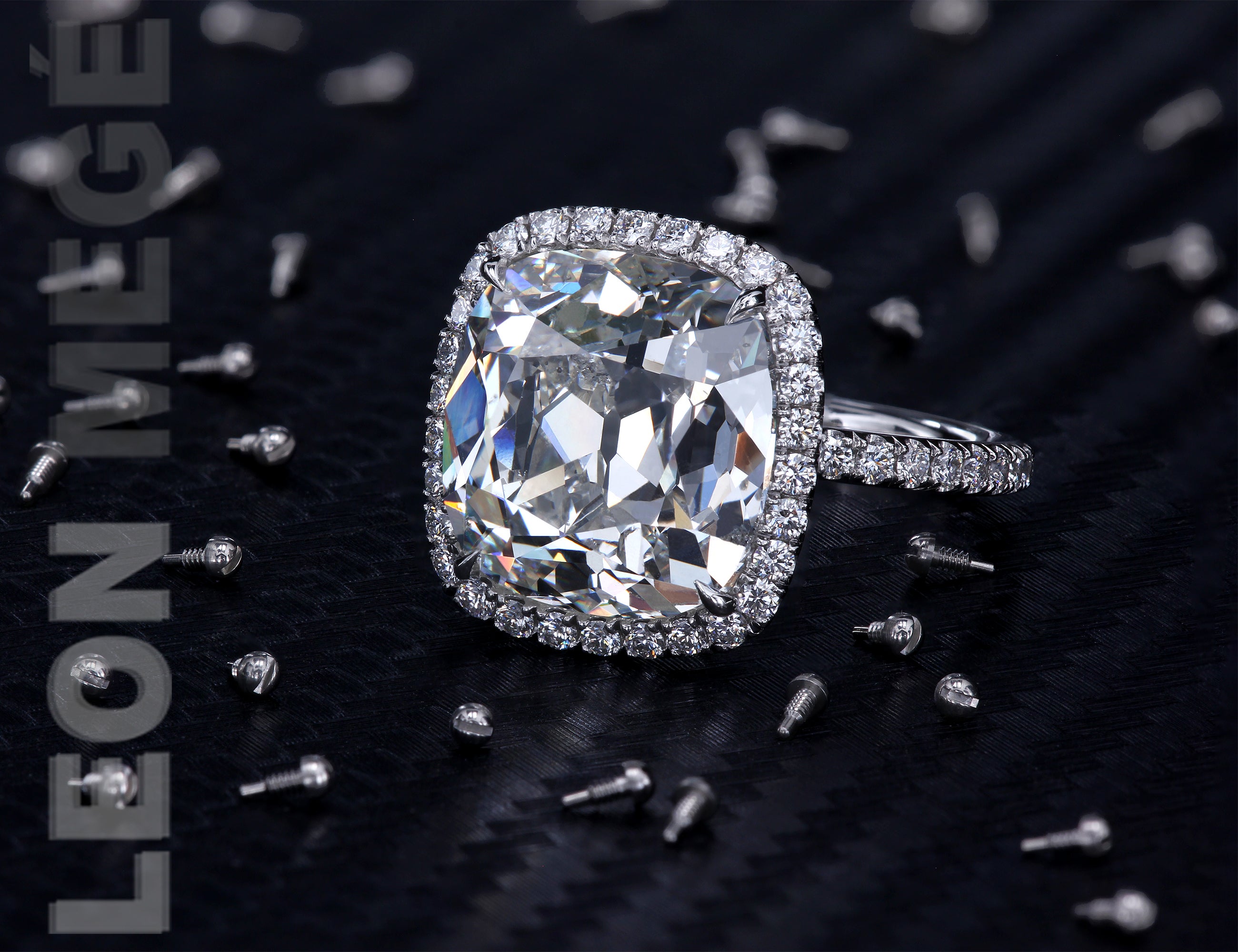 Bespoke True Antique cushion diamond engagement ring with micro pave halo made by Leon Mege - the Maestro of complications.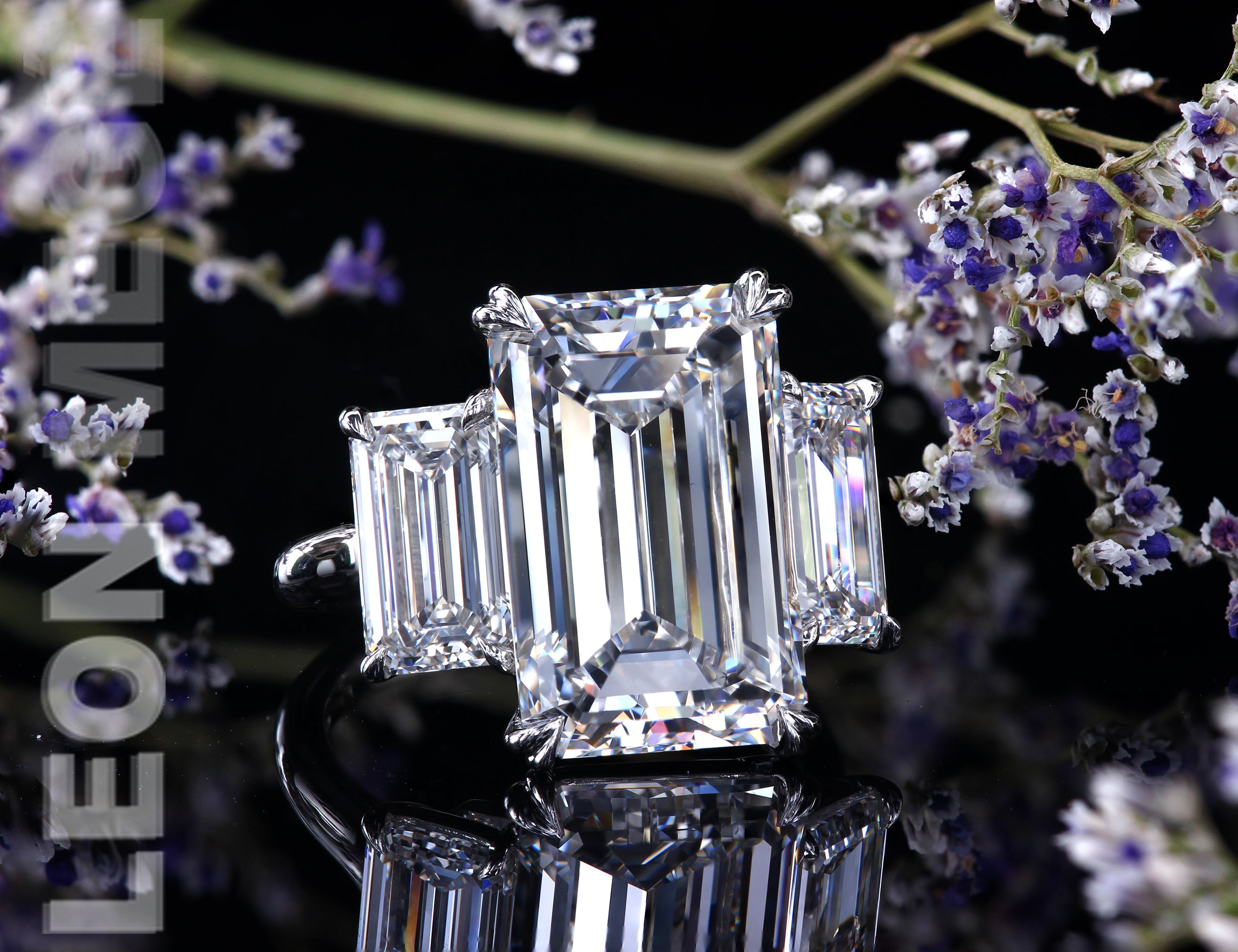 Classic three-stone ring with emerald-cut diamonds set in a bespoke handmade platinum mounting crafted by Leon Mege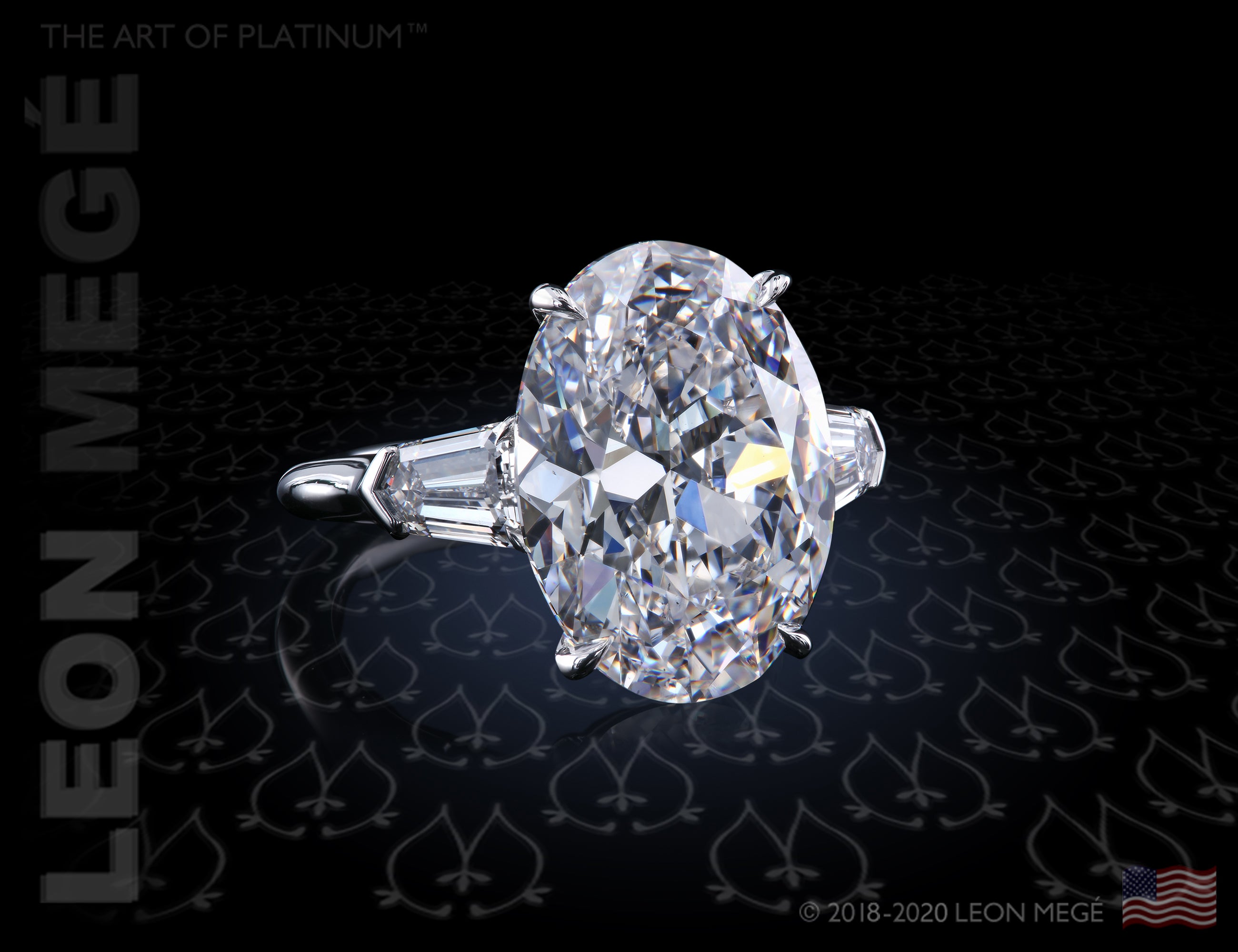 A classic three-stone ring featuring an oval diamond. The center stone is flanked by diamond bullets.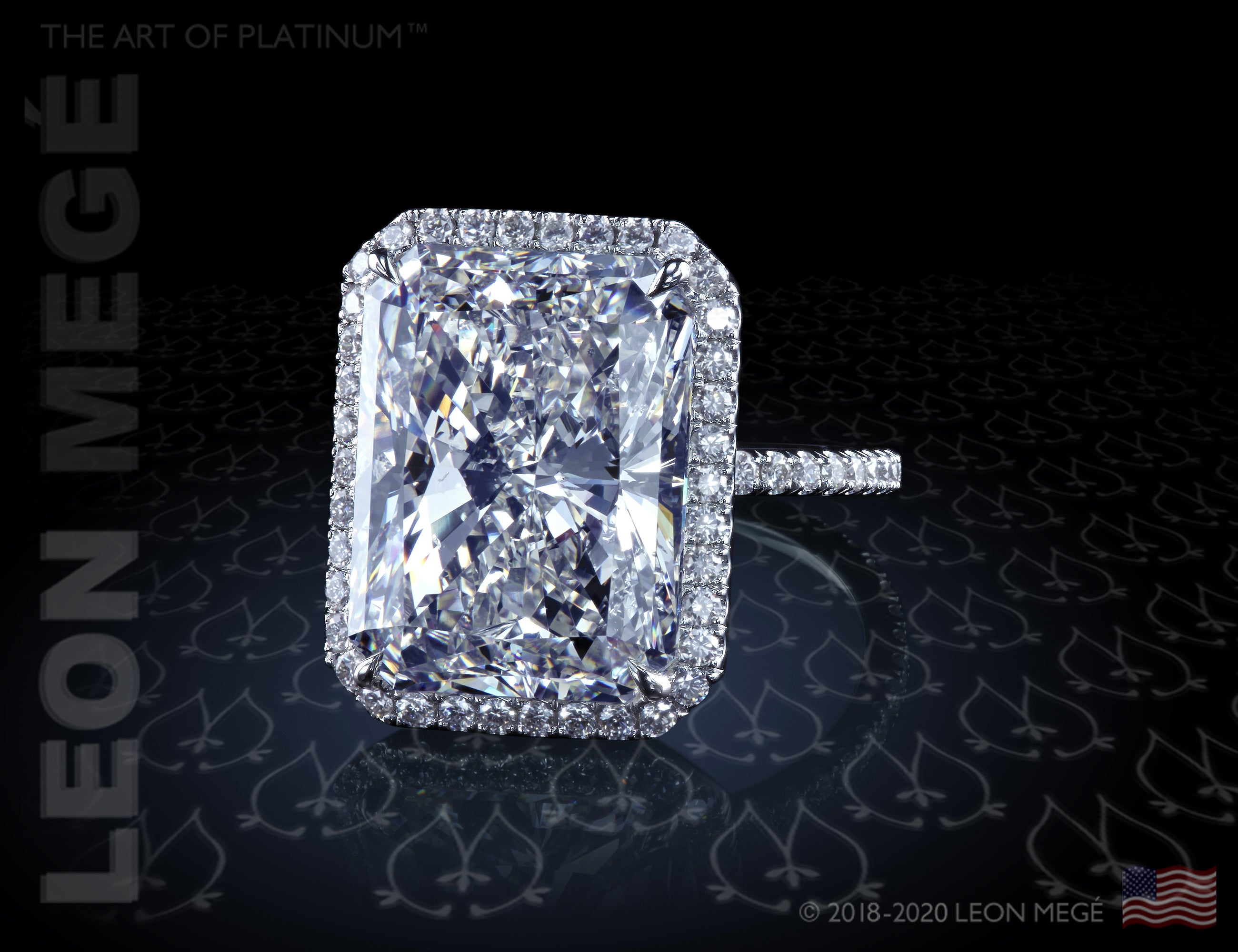 Stunning micro pave halo diamond engagement ring with a large radiant-cut diamond in a platinum bespoke ring.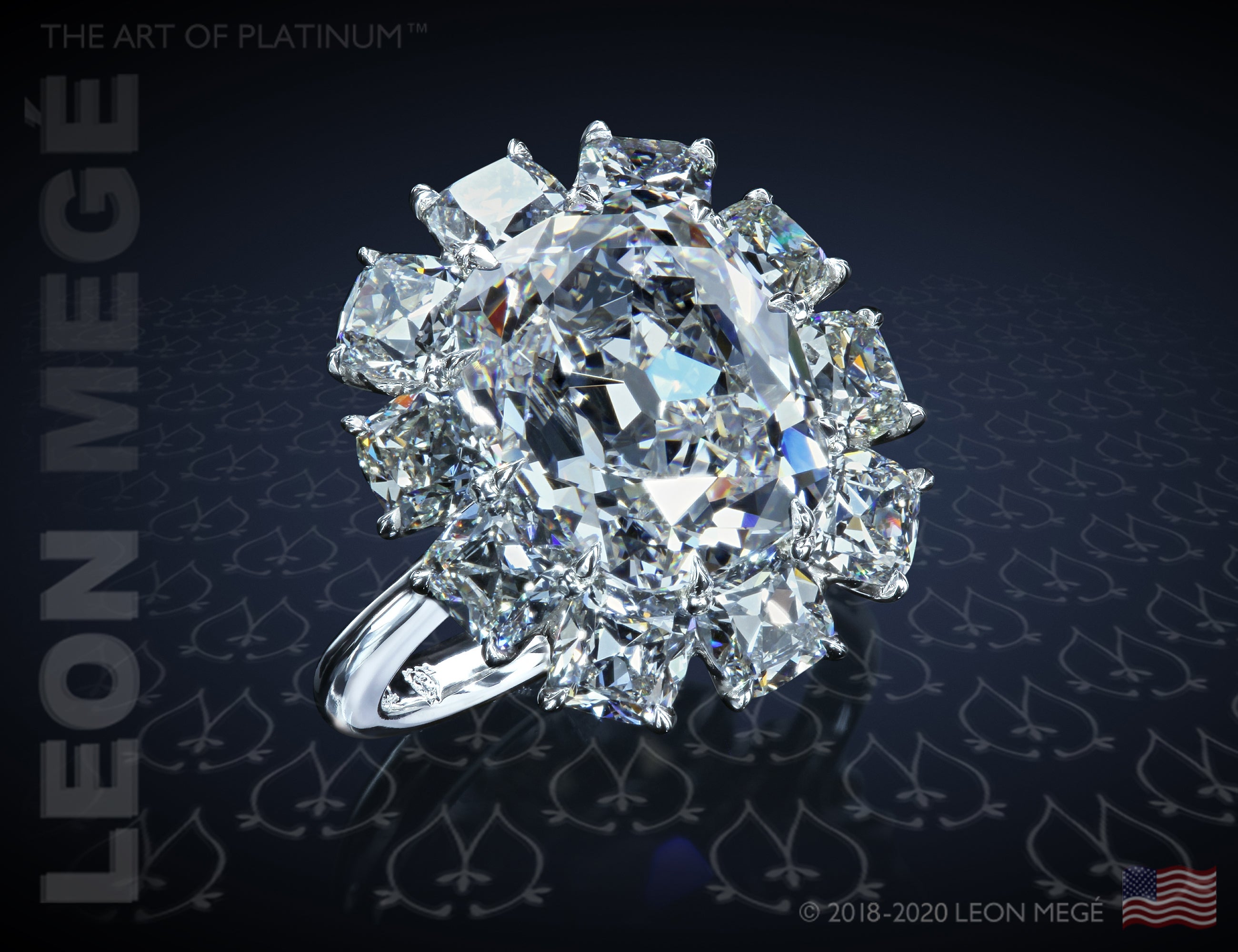 The shockingly stunning diamond ring, cradling a True Antique Cushion diamond in a cluster of antique cushion diamonds.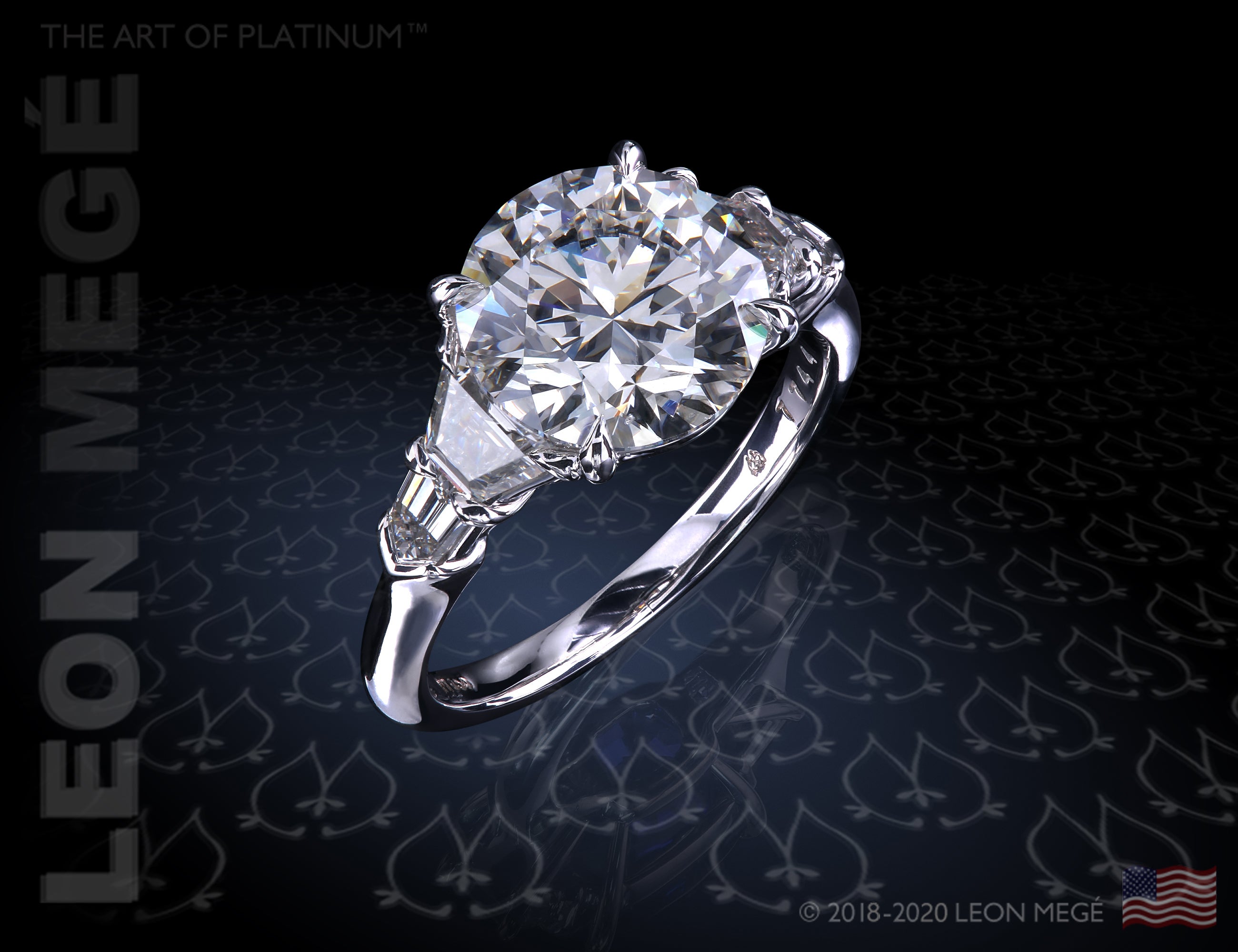 Leon Mege classic five-stone ring with trapezoids and bullets flanking a round diamond set with with single claw prongs Set in a platinum mounting the ring is made completely by hand without any use of CAD modeling or casting.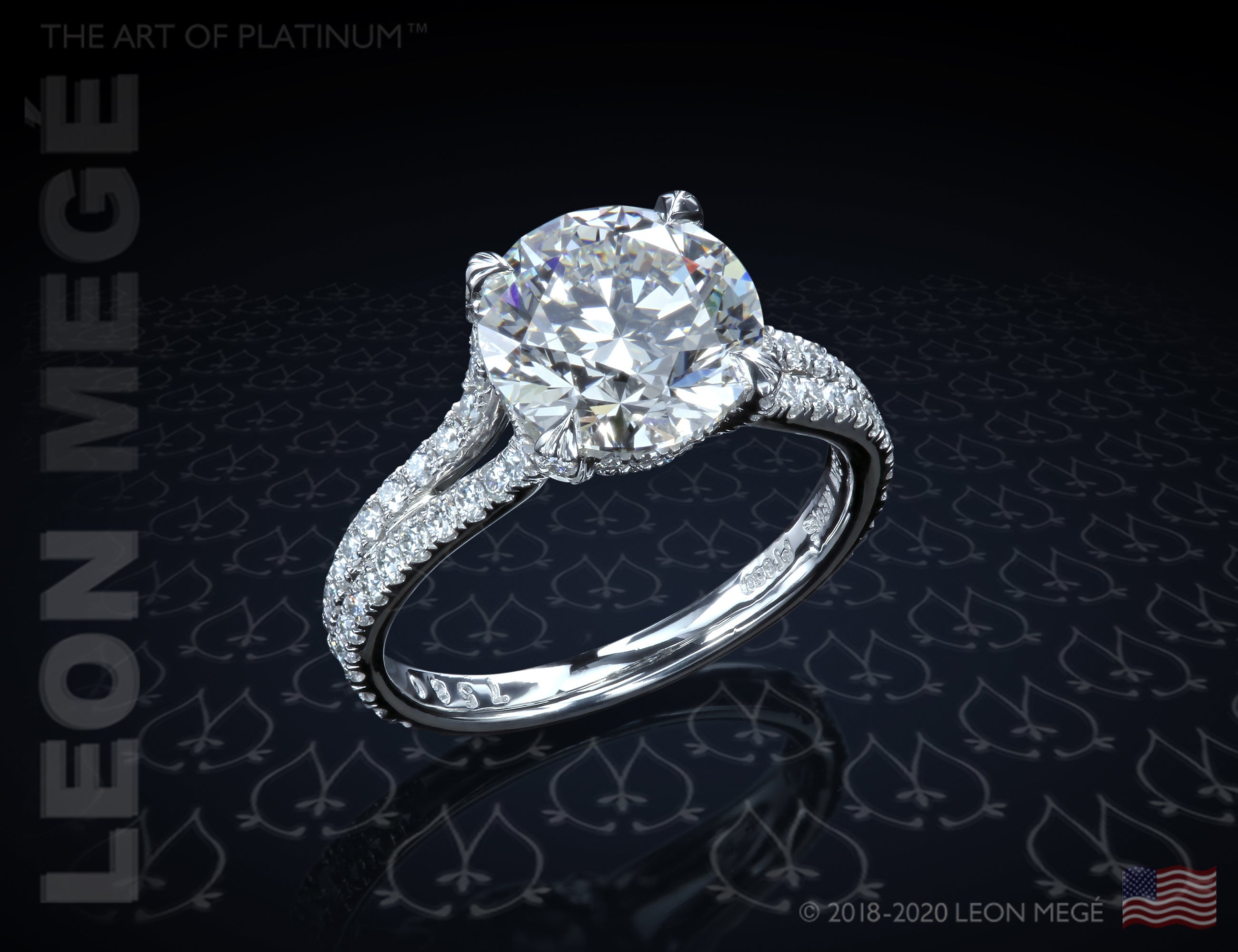 Leon Mege bespoke split shank solitaire with a round diamond in the center embodies both elegance and an organic feel. Encrusted with the most minute diamonds, each fully faceted with 56 shiny facets the graceful curvature opens up to a perfect center stone.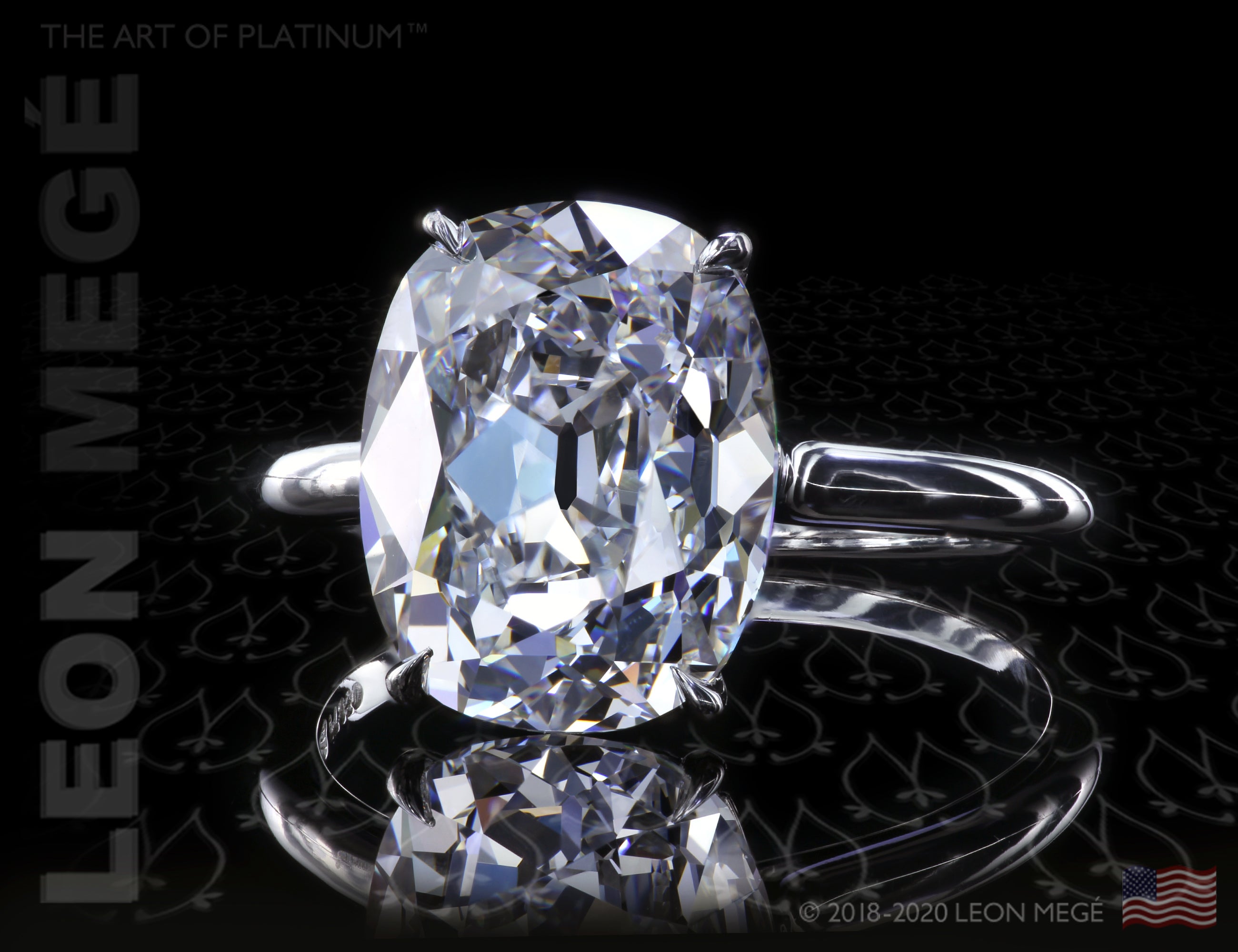 Classic platinum solitaire, custom made by Leon Mege in platinum and set with a unique True Antique cushion diamond.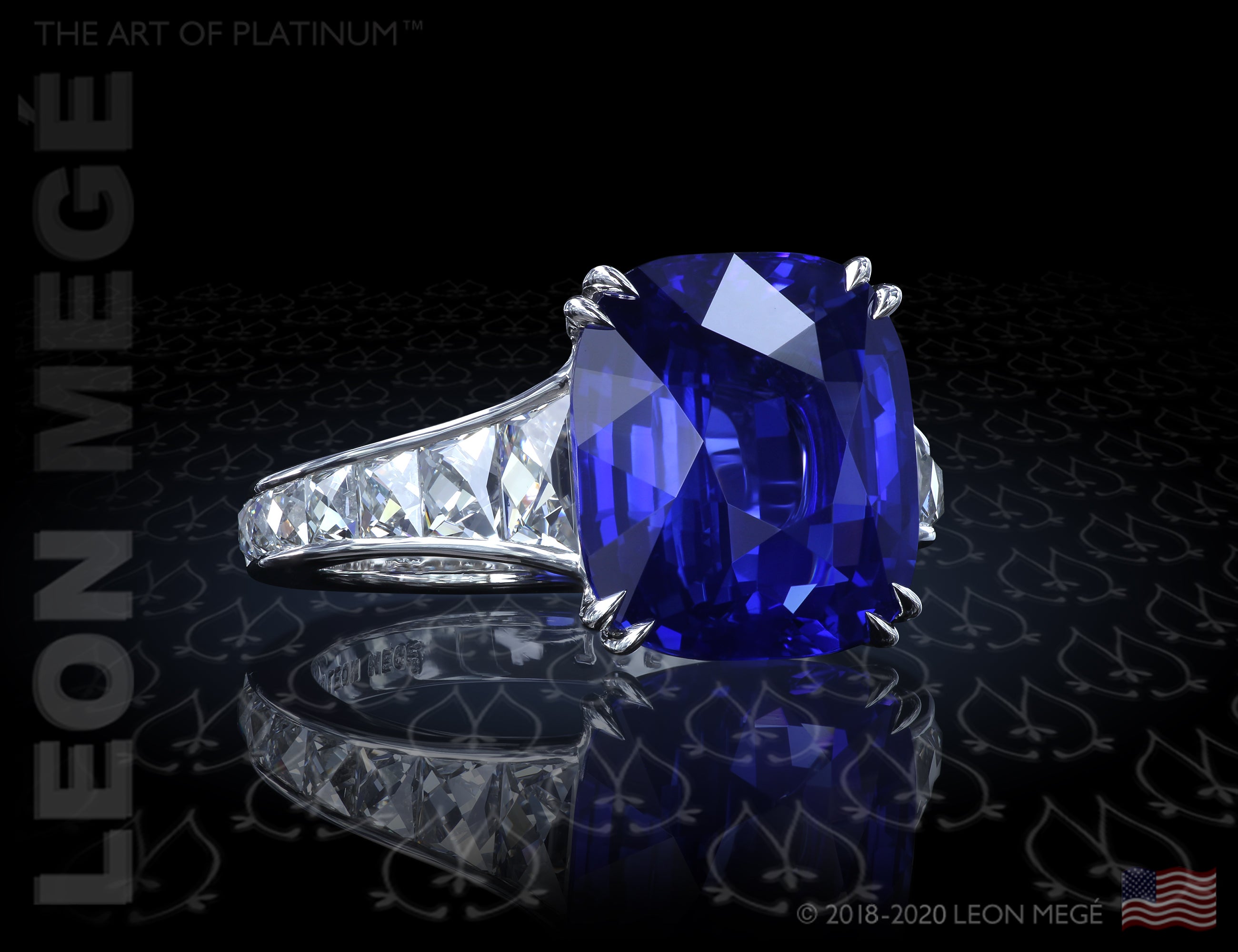 Finest unheated Burma sapphire in Royal blue color set in a platinum right-hand ring with French-cut diamonds.