About Aurel & Portus
Our specialty is jewelry, objects and watches made in Europe and especially in Germany. We are committed to the preservation and promotion of traditional craftsmanship. This includes long forgotten techniques such as genuine enamel (vitreous enamel), hand engraving (especially guilloche or enging turning), the art of stone cutting and many special techniques more. Aurel & Portus is the retail channel of the jewellery house Victor Mayer. The name Aurel & Portus refers to the famous Germany city of gold, Pforzheim, where we have been based since 1890. Aurel means the gol...Read More

Established in 18901stDibs seller since 2021
Contact Info
More About Aurel & Portus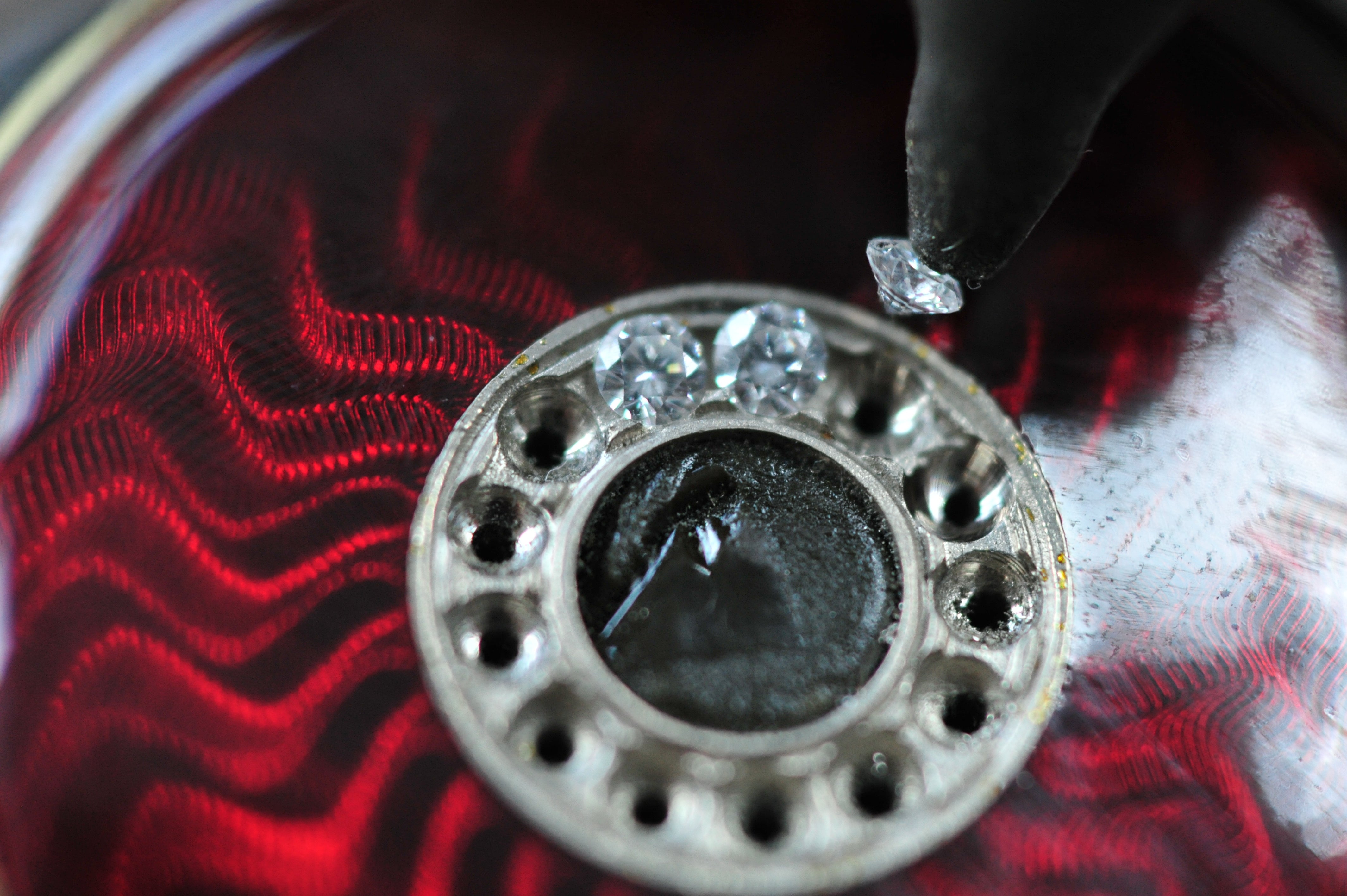 Diamonds are set in the white gold after this pendant has been enamelled. The diamods would be demolished if they were set before the enamel is exposed to extreme heat. The sette hast to be very careful in order to prevent the glass-like enamel from any harm.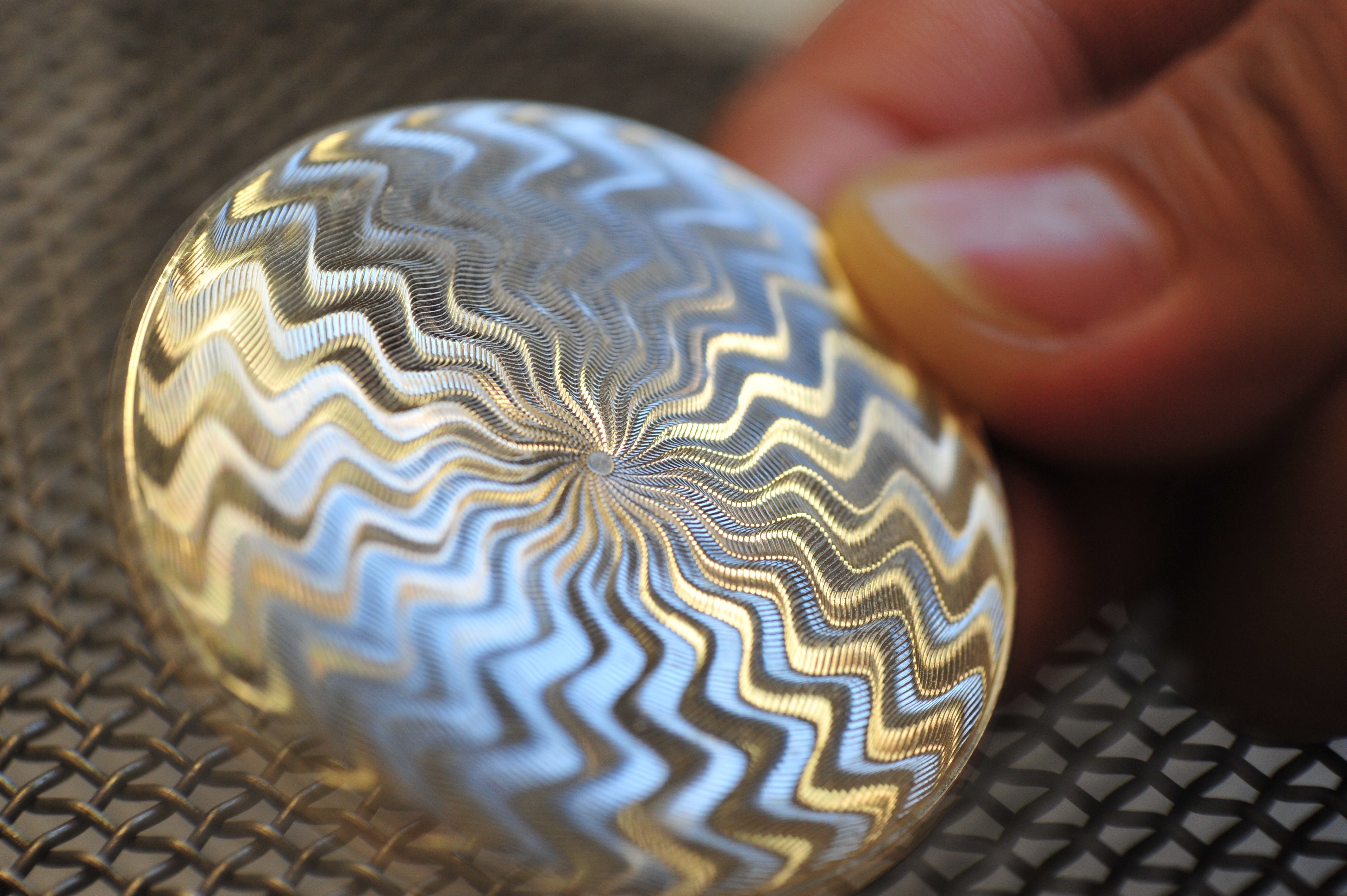 Guilloche is a kind of engraving of a pattern. For this technique only historic tools are used operated by some of the very last remaining masters of this trade. In combinateion with vitreous (i.e. glass) enamel the famous guilloche enamel is created. The last Russian Imperial Jeweler Carl Fabergé is one of the most famous creators of this rare and beautiful technique.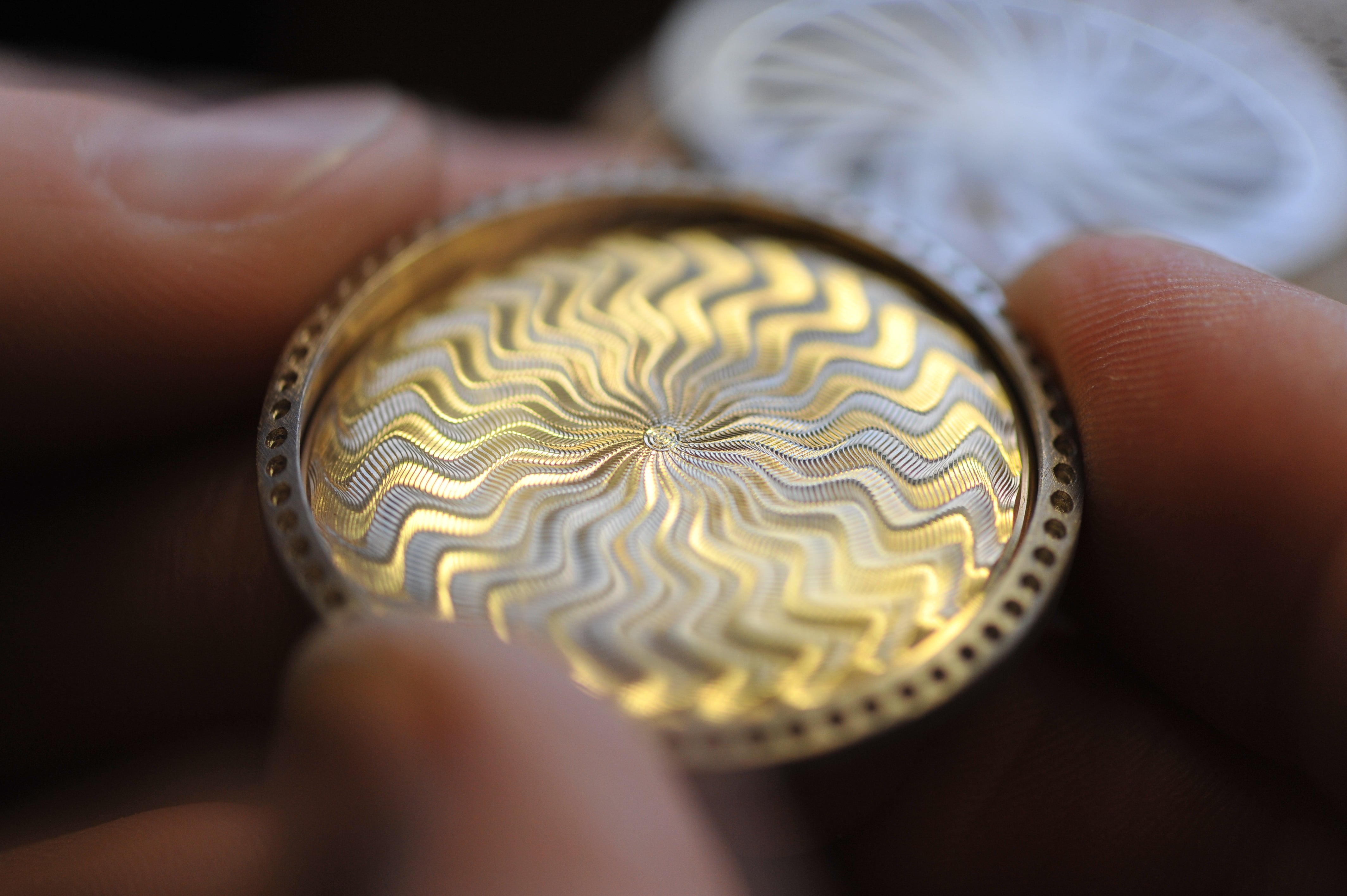 Fine jewellery is mounted regularly from many parts and components. This photo shows a 18kt yellow gold guilloche disc and a 18kt white gold frame while testing the fit before the diamonds will be set on the frame later.
Enamel is applied in form of a paste made from crushed enamel powder and liquids. The enamel is applied regularly in three layers. Each of them will be fired at 800 Celsius (1500 Fahrenheit).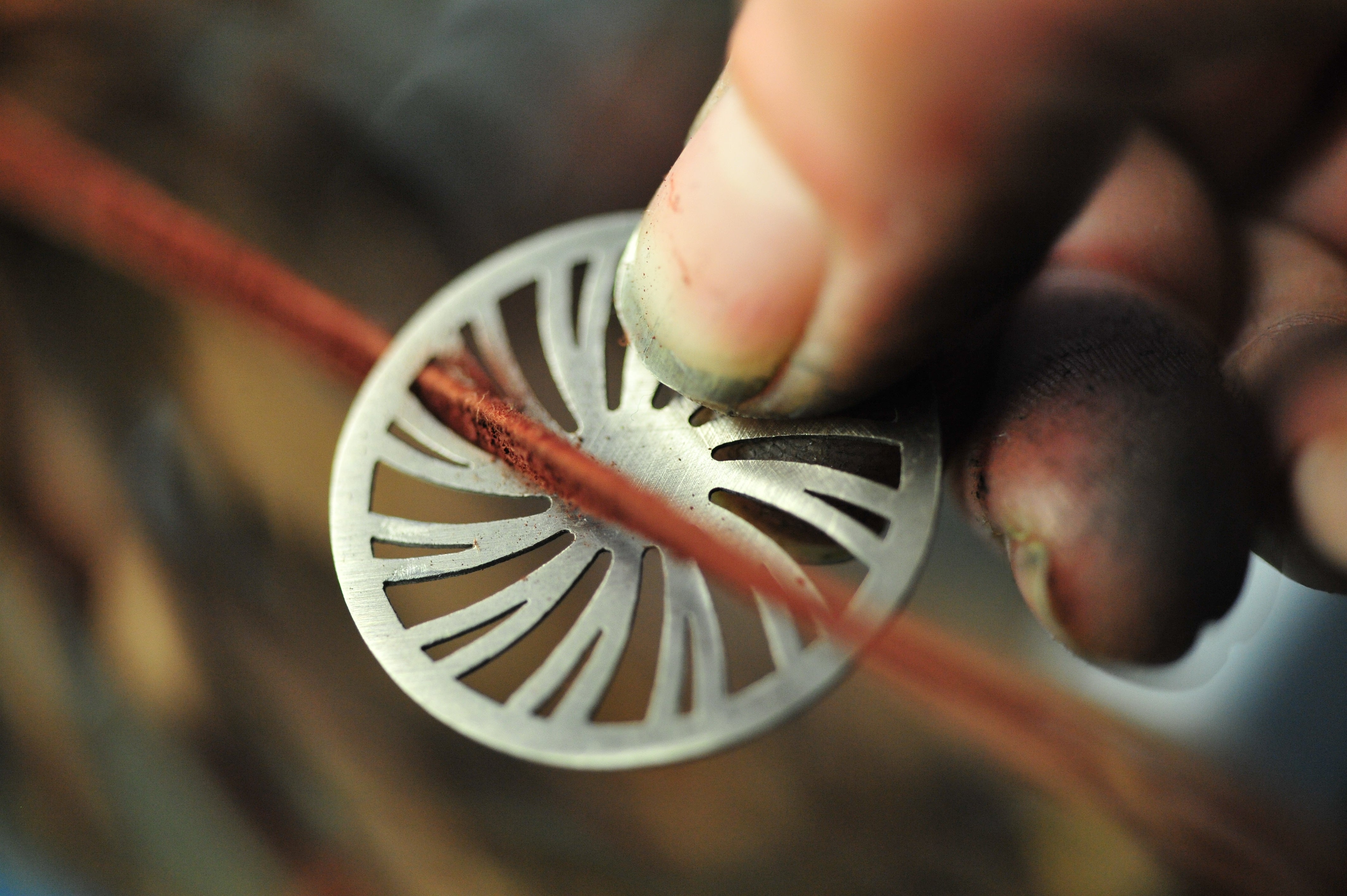 A perfect finish requires attention to the details. The pictures shows a polisher while polishing with a string of suede leather the open work of a cover of the back of a pendant.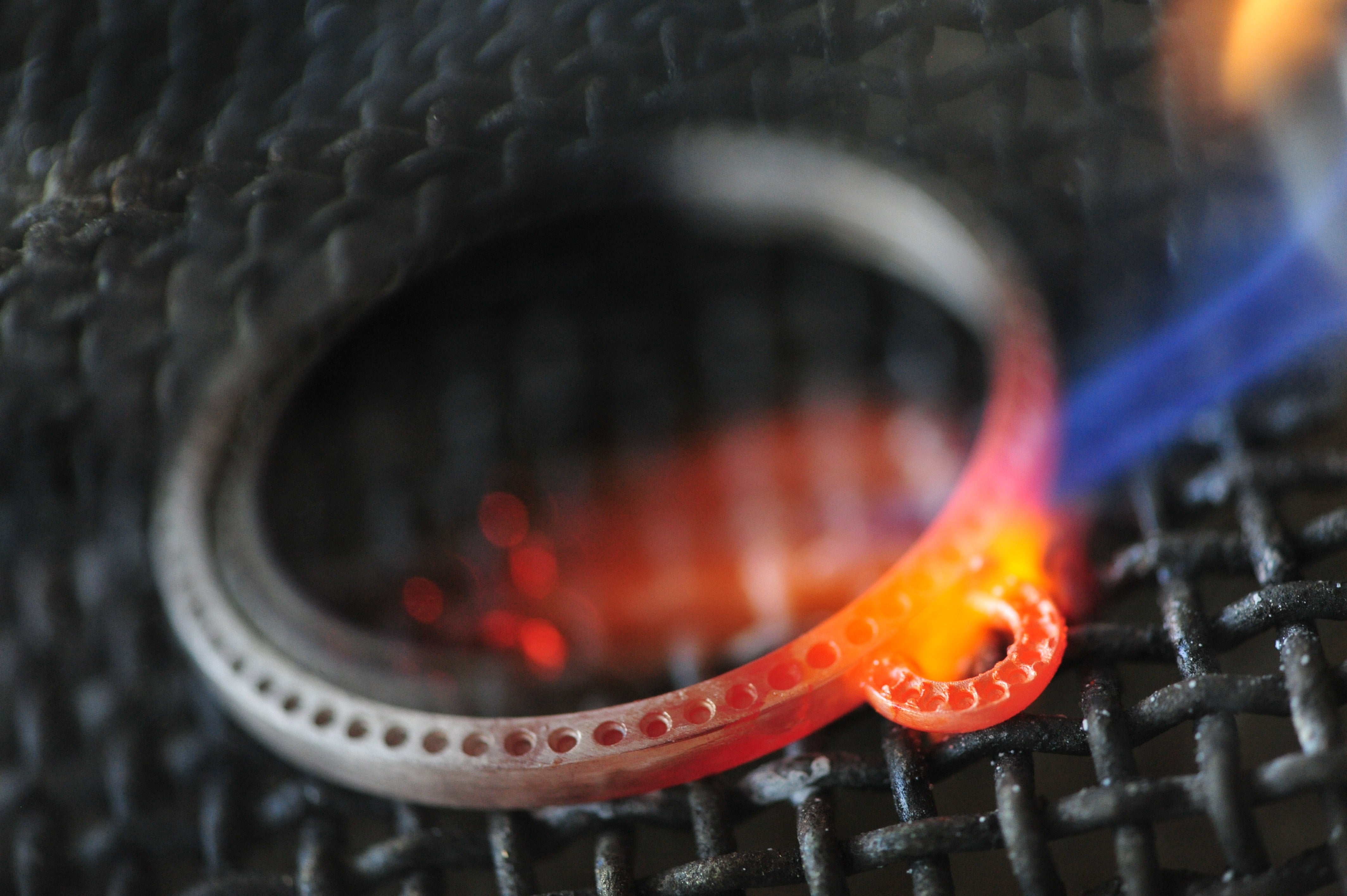 Goldsmiths of the highest callibre make our jewellery in Germany. They apply traditional techniques that are handed over from generation to generation.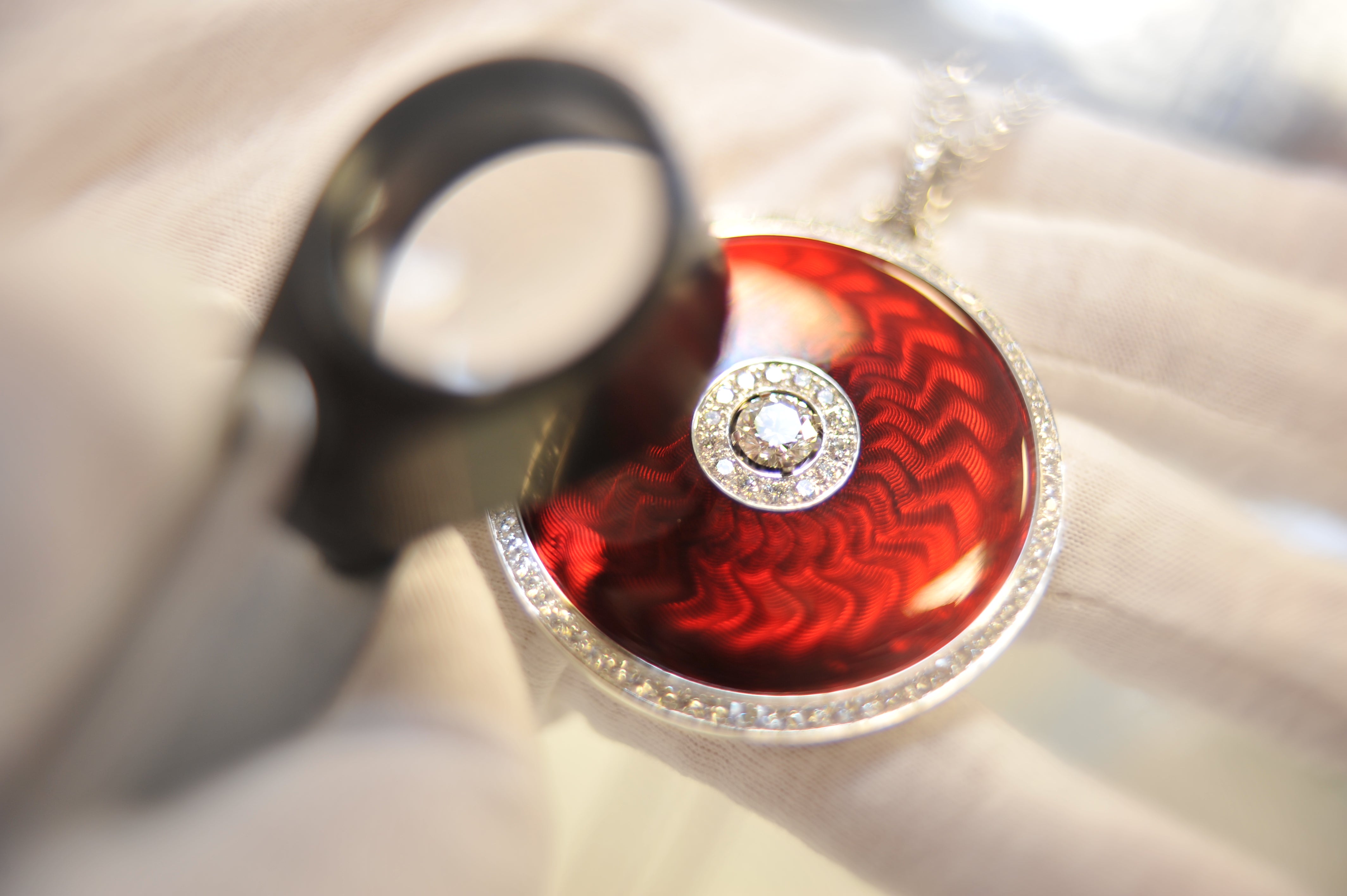 Our quality control is of the highest standard. We expect a perfect finish of all our jewellery. And not only from the front but as seen from all angles.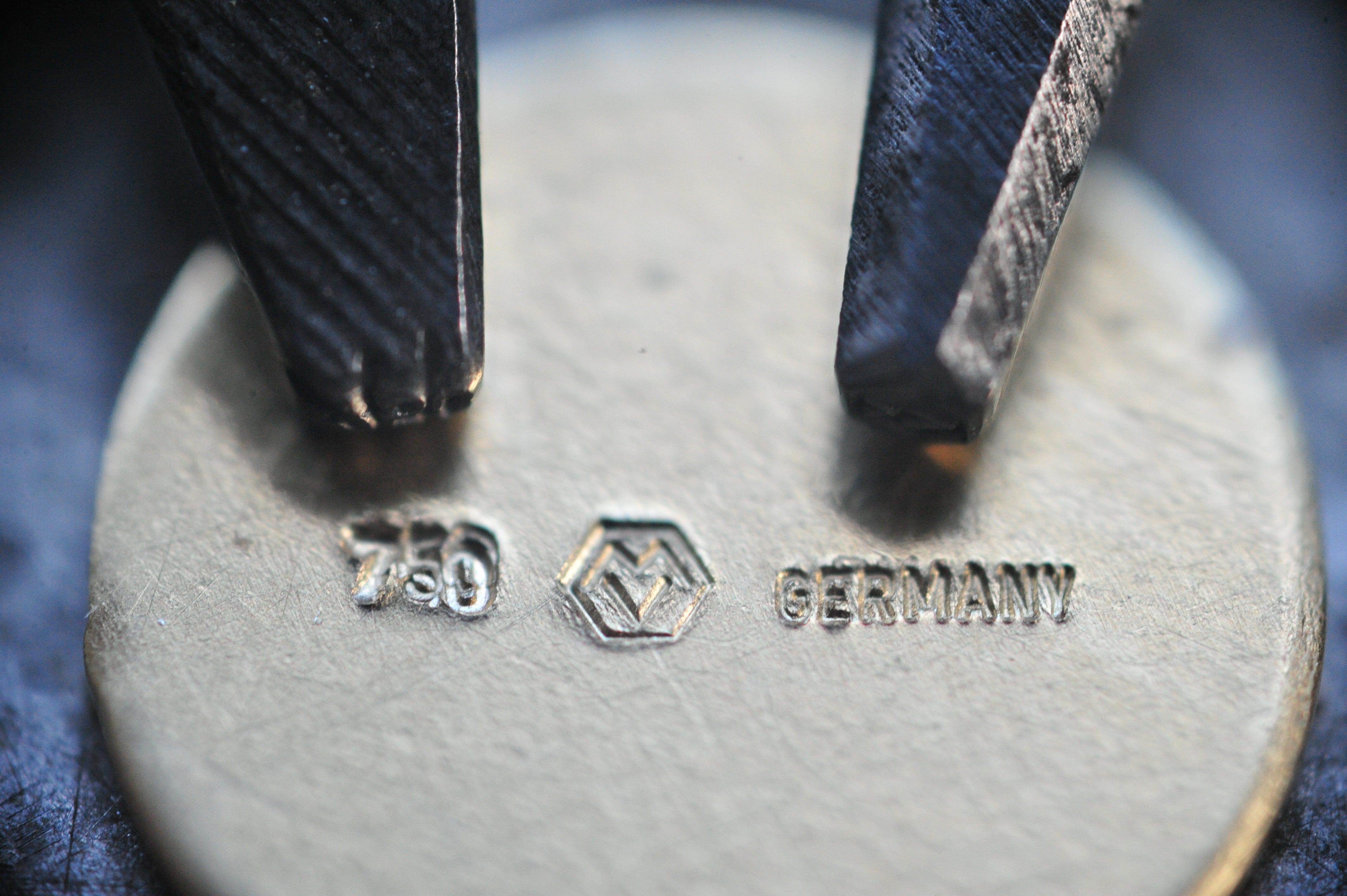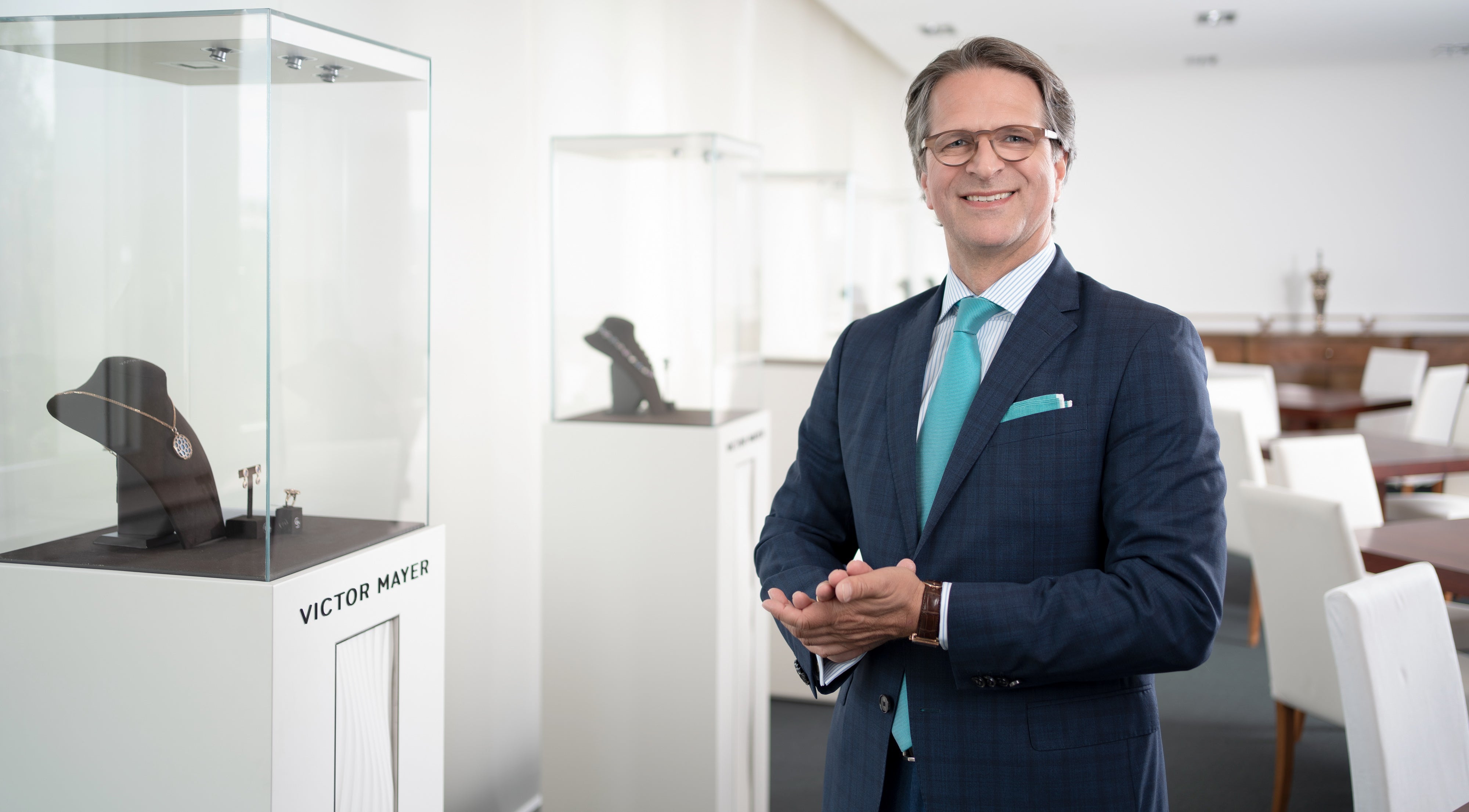 Show room in Pforzheim Germany. Here we present our collections and present our brands.