Sui GENERIS Consignment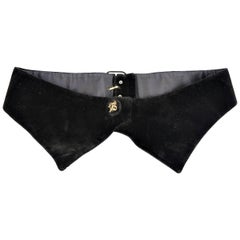 Hermes Vintage Black Velvet Gold Horn Button Tuxed...
Black Hermès, Hermès Cummerbunds
Vintage HERMES tuxedo belt comes in black velvet with satin liner and features a double pointed front with gold tone horn motif button and back buckle. Good Pre-Owned Condition. Len...
Brent Amerman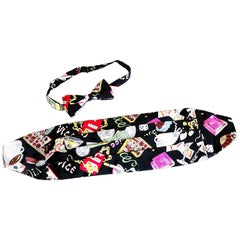 New in Box Nicole Miller Rare Men's 90s Cummerbund...
Black Nicole Miller, Nicole Miller Cummerbunds
Rare New in Box early 90s NICOLE MILLER men's novelty cummerbund and bow tie set! Awesome print features a book titled, " Cheating! Listen to All Their Kinky Affairs," coffee cups, pack...