Tribeca Fashion House LLC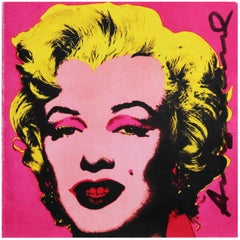 AFTER ANDY WARHOL Marilyn (Castelli Invitation), 1...
Unknown Screens
This signed invitation to an Andy Warhol print retrospective at Leo Castelli's Castelli Graphics in 1981 features the iconic face of Marilyn Monroe. Warhol's ongoing engagement with the...
Morphew
Antique Embroidered Chinese Wall Hanging
Unknown Screens
This is an incredible wall hanging made of embroidered silk satin. An antique piece from China, the traditional motifs show a rural scene picked out in perfect detail in polychrome silk...