Enamel Frames and Objects
Wonderland Capri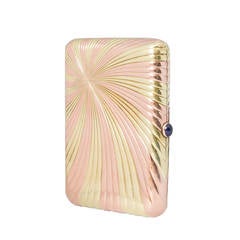 Faberge Bi-Color Ribbed Gold Cigarette Case
Fabergé Enamel Frames and Objects
1896 - 1908 Circa Yellow and Rose Gold Faberge Cigarette Case. Workmaster Michael Perchin, ST Petersburg with scratched inventory number 5695. Of rectangular shape.
Coach House Antiques Fashion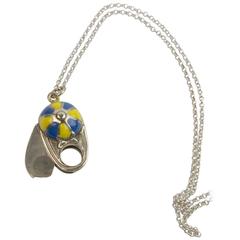 25% Off
Unique Enamel Jockey Cap Cigar Cutter on Sterling ...
Unknown Enamel Frames and Objects
Rare and collectible Cigar Cutter…designed as an Enamel Jockey's Cap suspended on a Sterling Silver chain; approx. Size of cap: 1.25" long; chain=15.75" long; C1940s; A conversation pi...
Route 66 WEST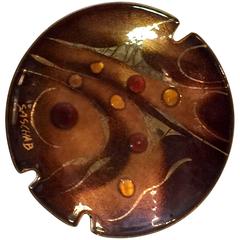 Sascha Brastoff Modernist Biomorphic Enamelled Met...
Enamel Frames and Objects
Sascha Brastoff (1918-1993) was an iconic mid century designer who had a ceramics studio in Los Angeles from 1947-1963, Also known for his work in metalware, this highly modernist small...