BAO ANTIQUES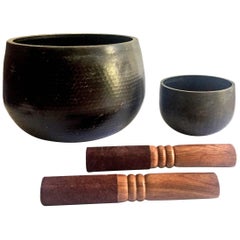 Singing Bowls, Japanese Antique Set of Two with Le...
Antique Japanese Animal Skin Metalwork
Bronze, Leather, Mahogany
This is a set of substantial antique Japanese singing bowls. The material is solid bronze. All patina is original. This bowl makes the most beautiful, enlightening, deep sound that is ...
AC Silver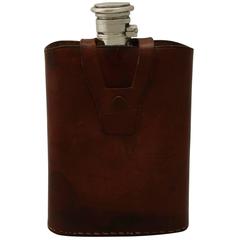 1910s Indian Silver Hip Flask with Leather Case
Vintage Indian British Colonial Animal Skin Metalwork
Silver, Leather
An exceptional, fine and impressive antique Indian 900 standard silver hip flask with the original leather case; part of our wine and drinks related silverware collection. This excep...