Molded Wardrobes and Armoires
Sam Kaufman Gallery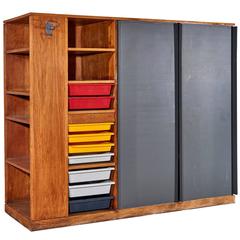 "Maison Du Brésil" Wardrobe / Room-Divider by Le ...
Charlotte Perriand, Le Corbusier
Vintage French Modern Molded Wardrobes and Armoires
Wood, Metal, Oak, Plastic
Le Corbusier's Maison du Brésil was built between 1956-1959 to house Brazilian intellectuals studying in Paris. The rooms were fitted with custom-made furniture designed in 1958 by Le ...
DRAKE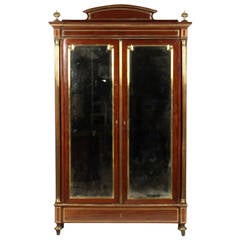 Sale Price
44% Off
French Empire Mahogany Gilt Bronze Mounted Armoire...
Antique French Molded Wardrobes and Armoires
Bronze, Wood
An exceptional French Empire style mahogany armoire with bronze mounts in the Russian Baltic style with two doors framing the original beveled mirror raised on four supports with ormolu...