Molded Wardrobes and Armoires
The Antique Warehouse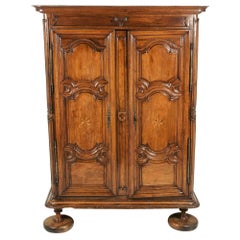 French Solid Walnut and Oak 18th Century Armoire
Antique French Molded Wardrobes and Armoires
Brass, Oak, Walnut
An impressive French two-door armoire in walnut and oak, the panelled doors featuring stars inlaid in contrasting timbers, and complex molded details surrounding the panels. The piec...
DRAKE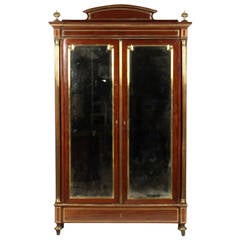 44% Off
French Empire Mahogany Gilt Bronze Mounted Armoire...
Antique French Molded Wardrobes and Armoires
Bronze, Wood
An exceptional French Empire style mahogany armoire with bronze mounts in the Russian Baltic style with two doors framing the original beveled mirror raised on four supports with ormolu...