1980s Figurines and Sculptures
Iskender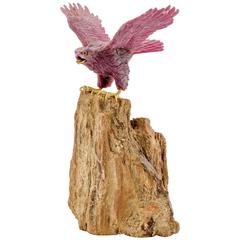 1980s Hardstone Gold Eagle Sculpture
Unknown
Vintage 1980s Figurines and Sculptures
Yellow Gold, Ruby
Hardstone Sculpture "Eagle" Attributed to Erwin Klein. Fine gold, ruby and petrified wood sculpture of an eagle. Realistically modeled bird with ruby body, gold beak and realistic eye...
Alice Kwartler Antiques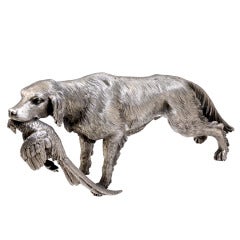 BUCCELLATI Silver Setter and Pheasant
Buccellati
Vintage 1980s Figurines and Sculptures
Sterling Silver
Buccellati sterling silver setter holding pheasant as his catch. One of a series of hand made dog figurines from the 1980's.They are one of a kind,each one made was slightly different...