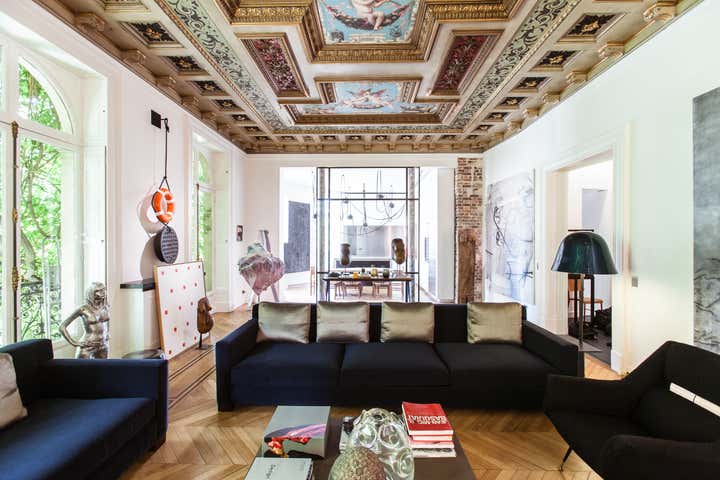 Photography: Olivier Löser
Baron Haussmann
The 'Baron Haussmann' apartment is located in Paris's seventh arrondissement. Belonging to a collector of contemporary art, the decision was made to maintain the soul of the space whilst modernizing it.
The 19th century painted ceiling figured as a central feature of the apartment, whose other centerpieces include wood-paneling, parquet flooring, and a monumental fireplace.
The project was realized through playing with perspective, lighting, and space, to create a reworked living space where old coexists with new.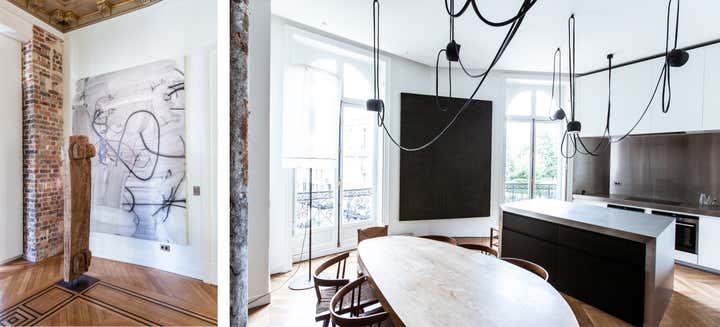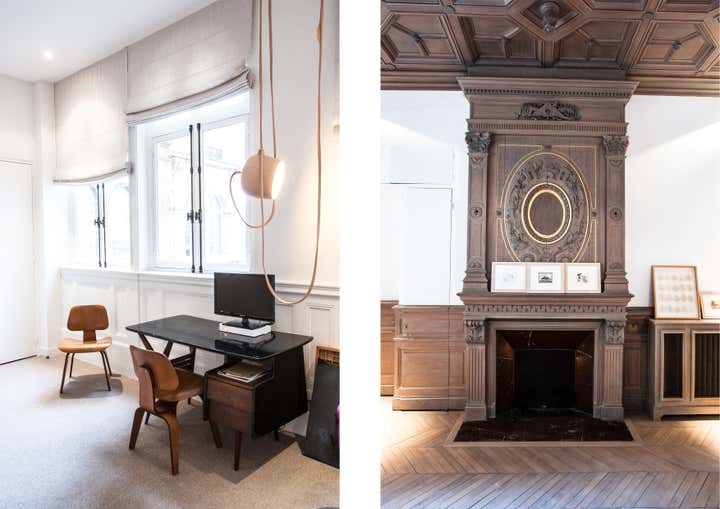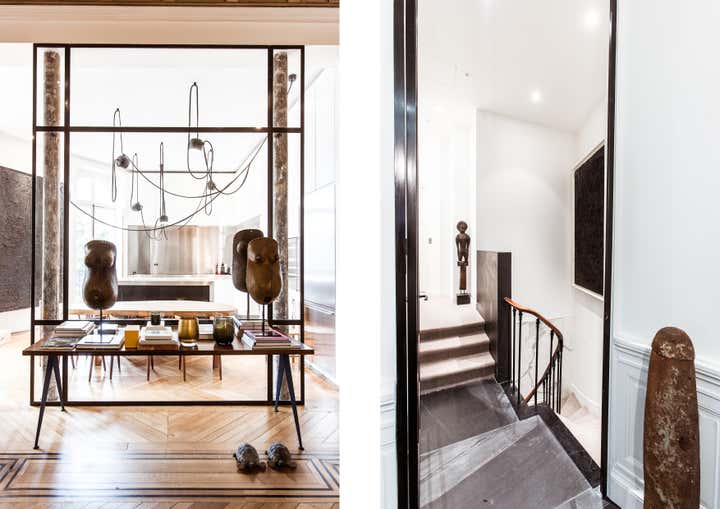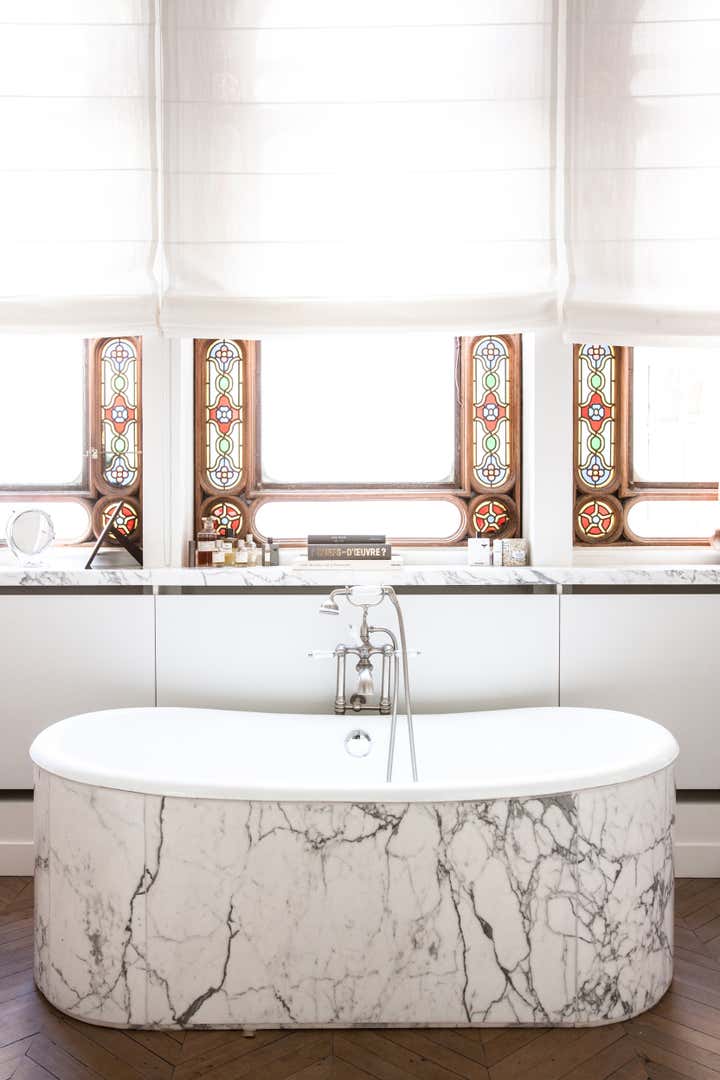 More Projects by Isabelle Stanislas Architecture