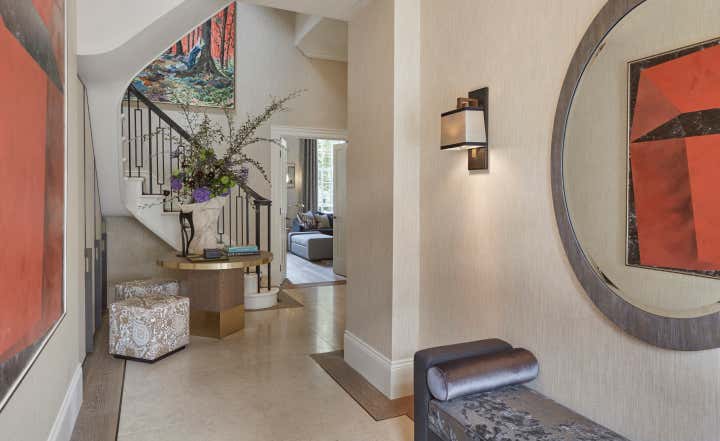 Photography: Helen Green Design
Family House, Chelsea
Helen Green Design was appointed to create a home from this 3 storey Grade II listed former college building using elegant interior design and unique interior architectural detailing to add further character and interest to the classic architecture.
The four bedroom house had no basement so the living room was designed to be dual function; a relaxed family room with a concealed television as well as a more formal drawing room.
The client had an existing collection of art which formed the backdrop to the palette and design of the house; layered with texture and striking colour combinations, the house is a lesson in contemporary elegance.
Bespoke furniture was designed by the Helen Green Design team and crafted in the UK to ensure the proportions made for a well balanced and tailored space. Bespoke pieces were complemented by Helen Green Design Collection furniture as well as a handful of collectable pieces which add interest and character to the space.
The master bedroom on the first floor is a harmonious space created by a pared back - although not without colour - palette. An oversized headboard featuring starburst detailing which mimics straw marquetry softens the space while an en-suite bathroom and extensive dressing room with bespoke joinery hint at the luxury within.
A further three bedrooms feature bright and glamorous colour schemes, timeless enough for teenage daughters.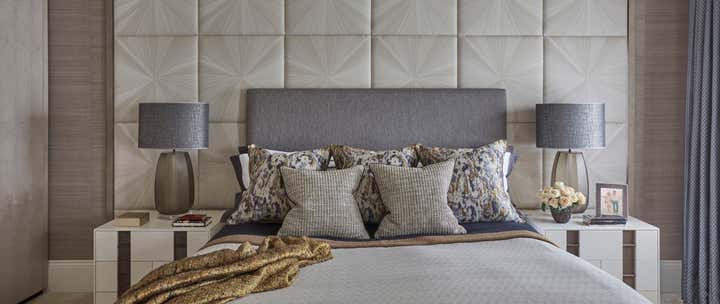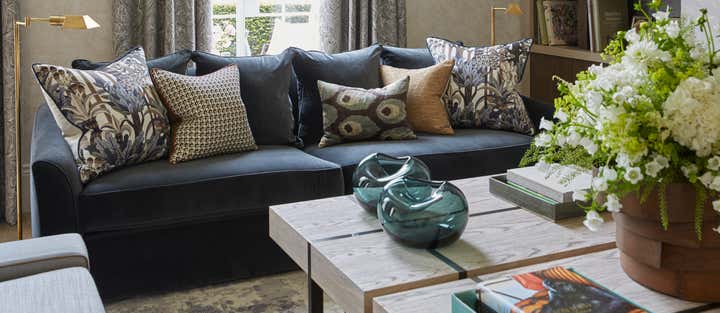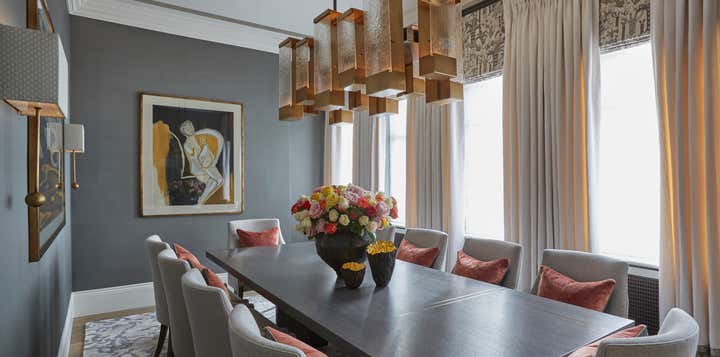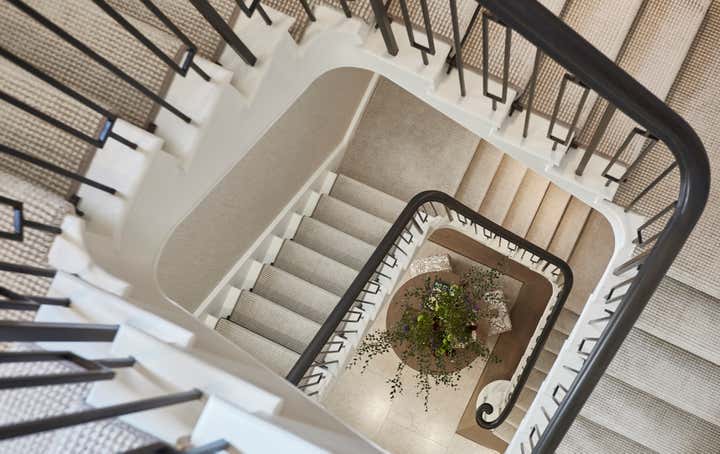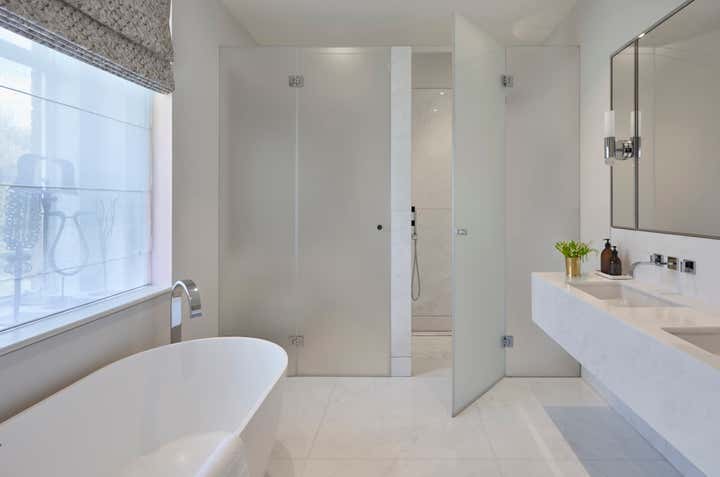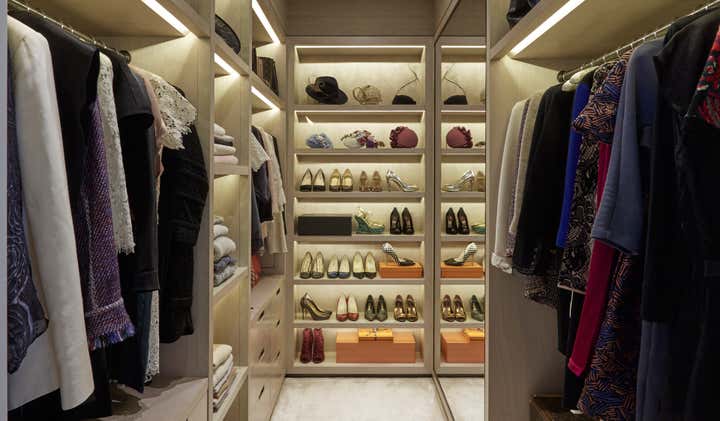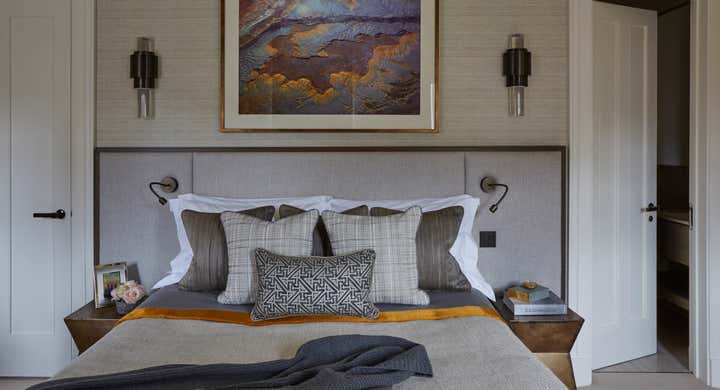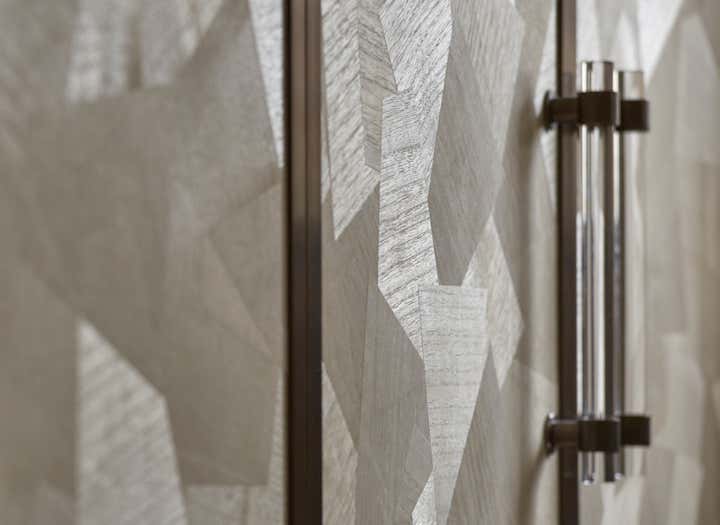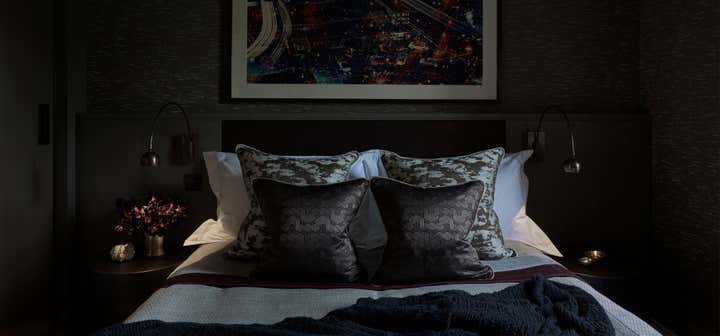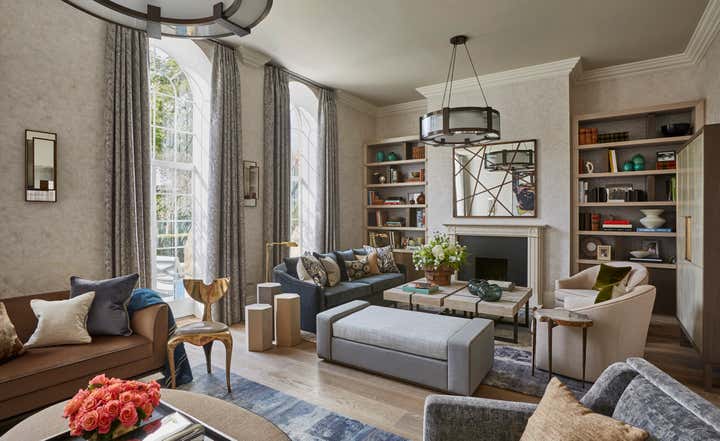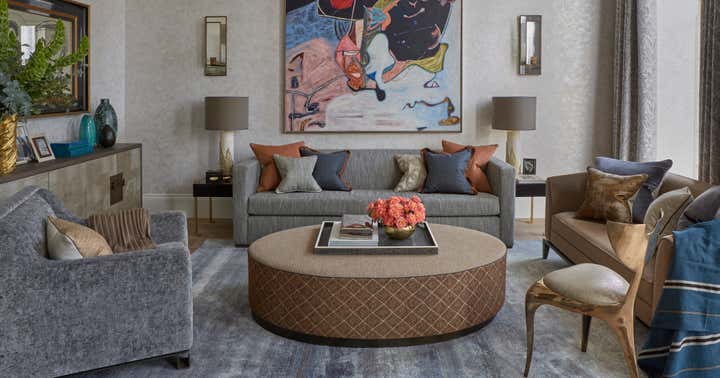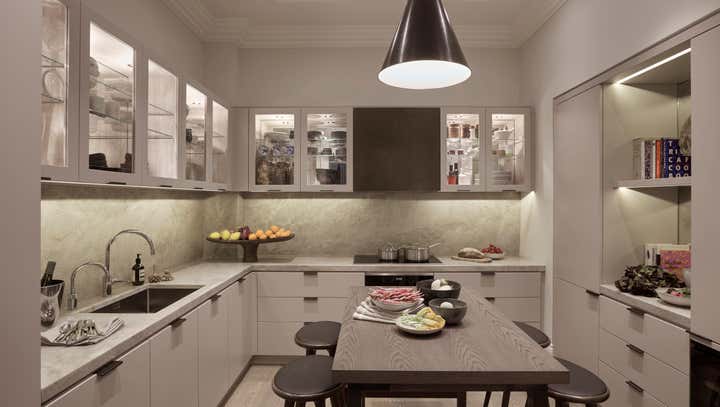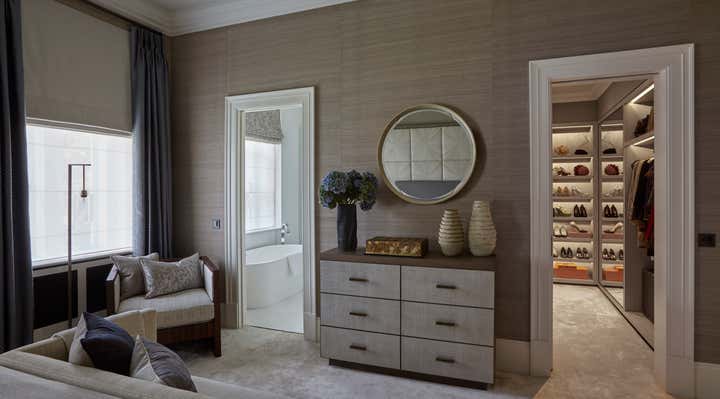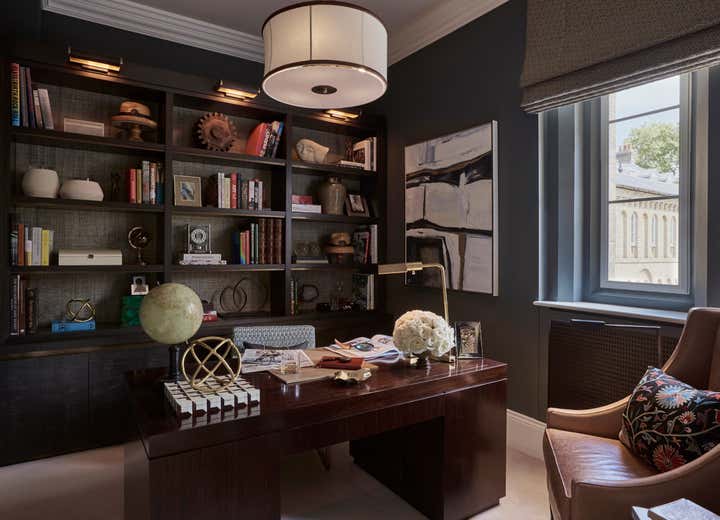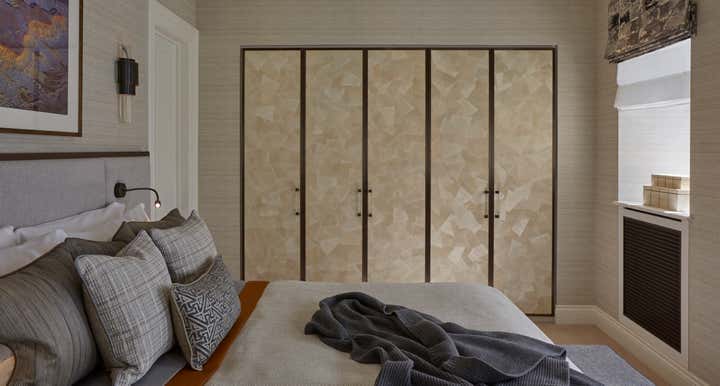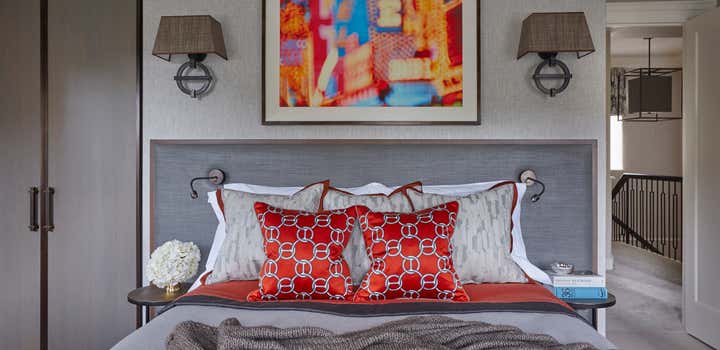 More Projects by Helen Green Design (Allect Design Group)