/
/
Mill Valley Courtyard Residence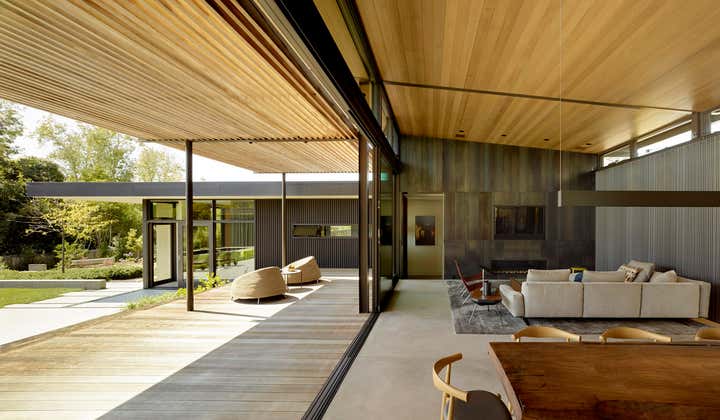 Photography: Matthew Millman
Mill Valley Courtyard Residence
The intention of this residence was to create a sanctuary for a writer, his wife and two college-age sons. The site is located in a typical suburban community in Mill Valley, California.
A u-shaped courtyard plan cradles a south-facing central garden, with two private wings flanking the garden on each side. The wings are connected by a vaulted public great room, with a south-facing wall of retracting glass doors, opening the living/dining and kitchen to the adjoining deck and garden. The plan diagram provides privacy for (and from) the neighbors, while opening the home to a dramatic view over the southerly valley and forested hillside beyond.
The material palette integrates industrial fabrication with the warmth of wood assembly and infill. The result is an architecture of material richness and simplicity, that focuses on space, texture, and natural light, while providing a neutral backdrop for the client's growing art collection.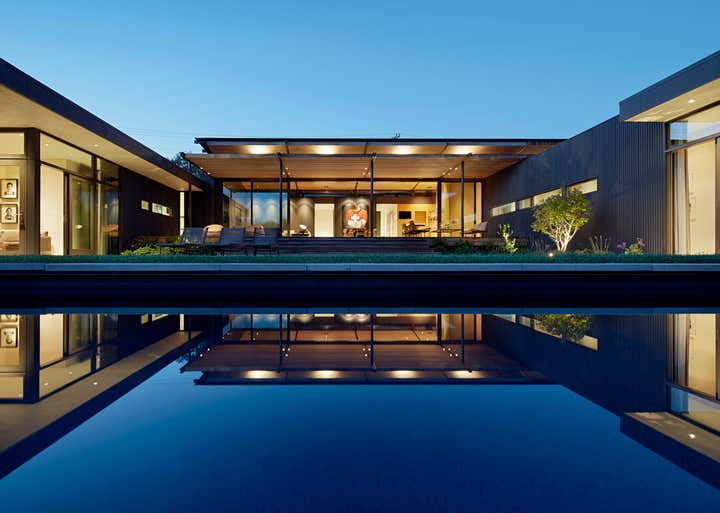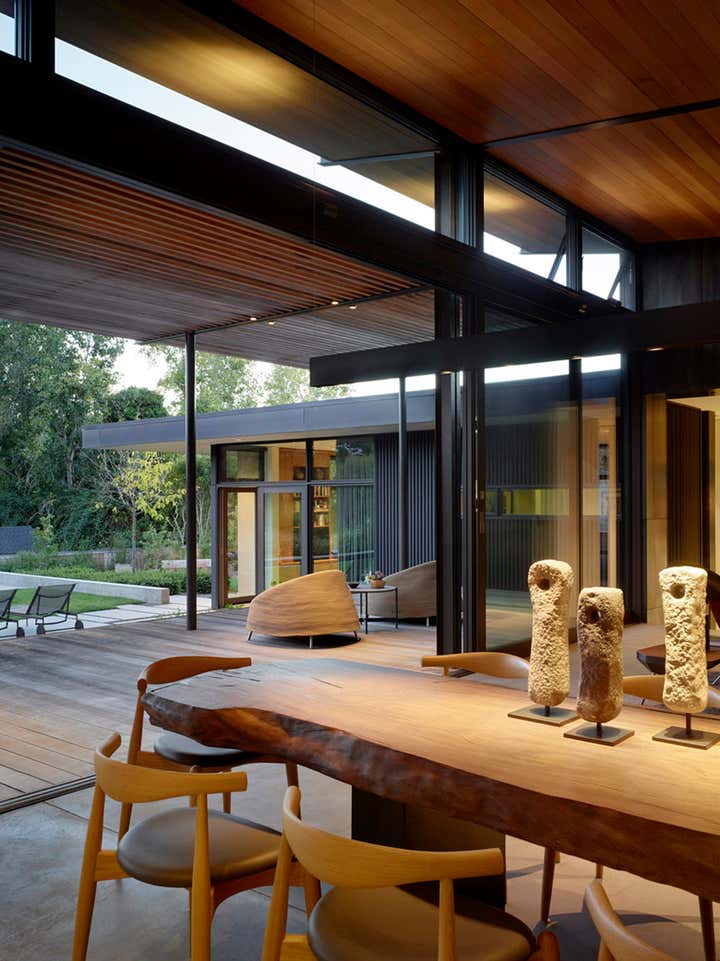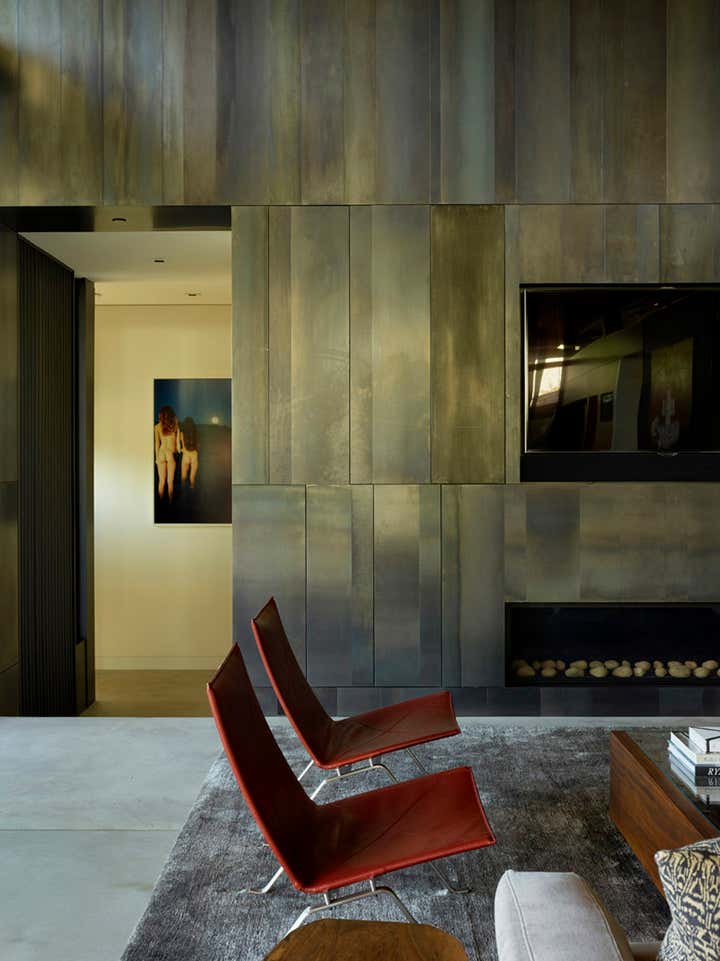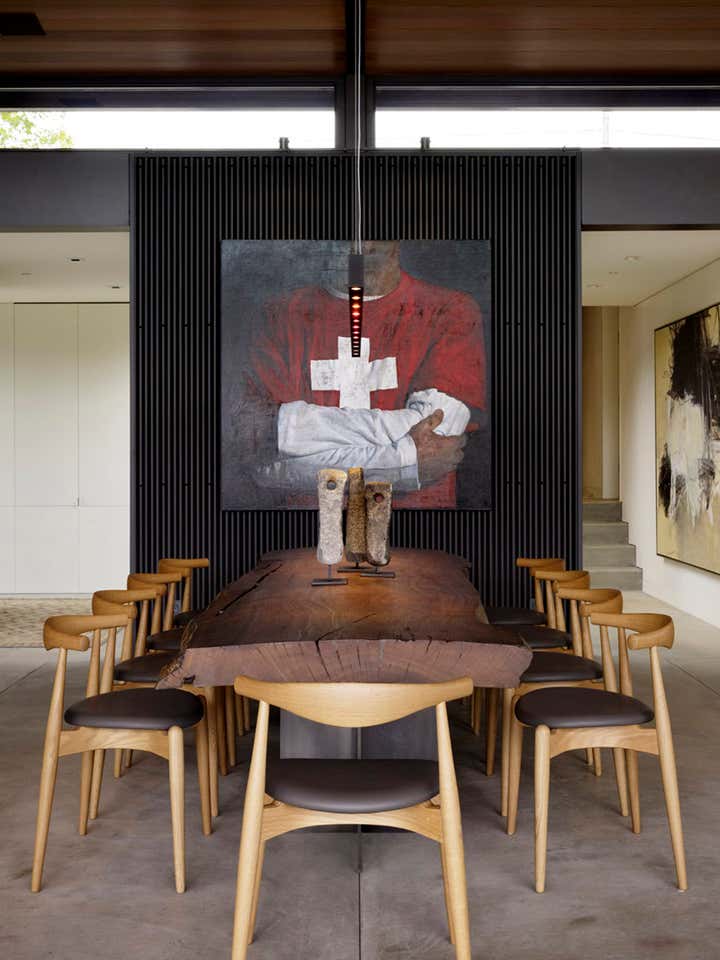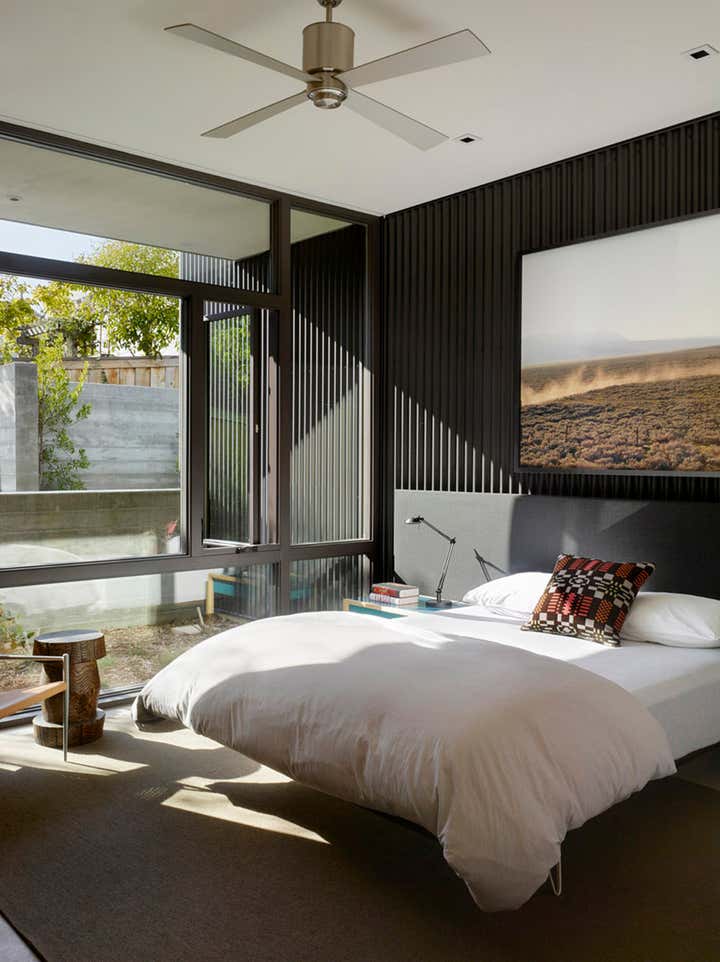 More Projects by Aidlin Darling Design