/
/
Regent's Park Grand House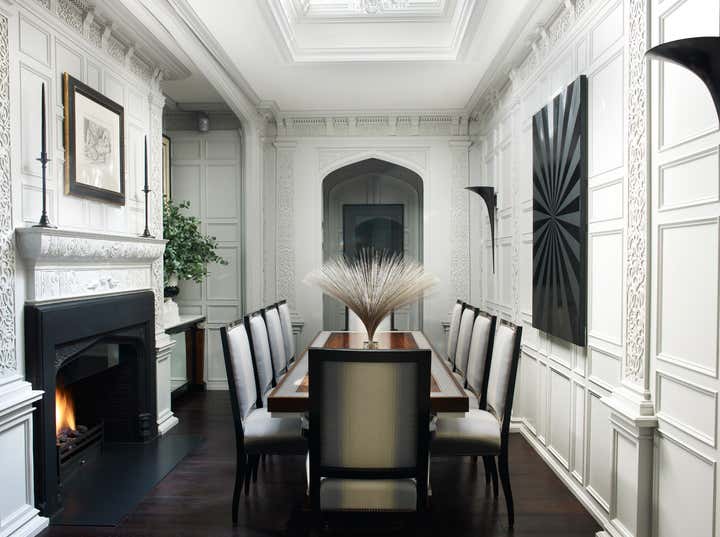 Photography: Simon Upton
Regent's Park Grand House
Rebuilt in the 1920s, this 7000 sf Georgian townhouse occupies the corner of tree-lined street in the heart of London. To realise more modern spaces, the scale of architectural details, from key doorways to architraves and skirting boards were reinvented. Intelligent wireless, technical and audio visual services were discreetly placed within the architectural element.
Working closely with the client, the broadly 1940s French aesthetic was chosen, paired with contrasts in design, materials and colours – a bold, Art Deco influenced fireplace was designed and featured in the reception room, a laser cut, Oriental inspired, metal screen behind a lavishly curtained and inviting four poster bed in the master bedroom.
The result, a harmonious balance between found and bespoke, high end and everyday – a showcase of intimate entertaining areas; a welcoming kitchen for the family and friends of a passionate cook; and inviting bedrooms, offering a peaceful sanctuary for escape.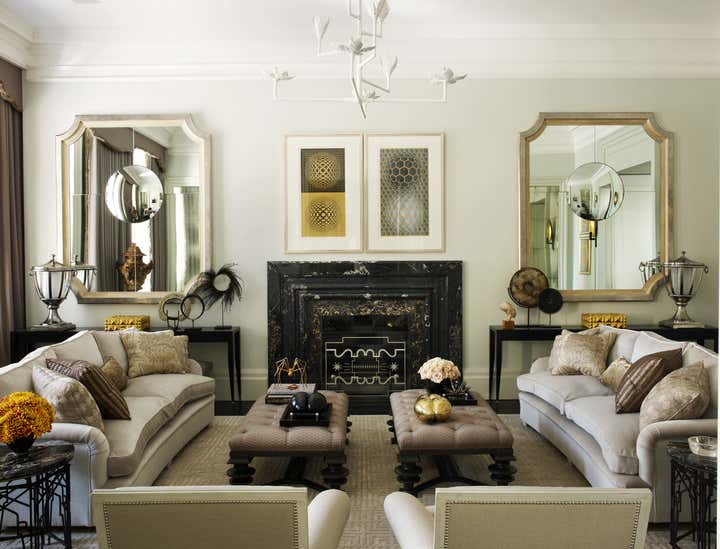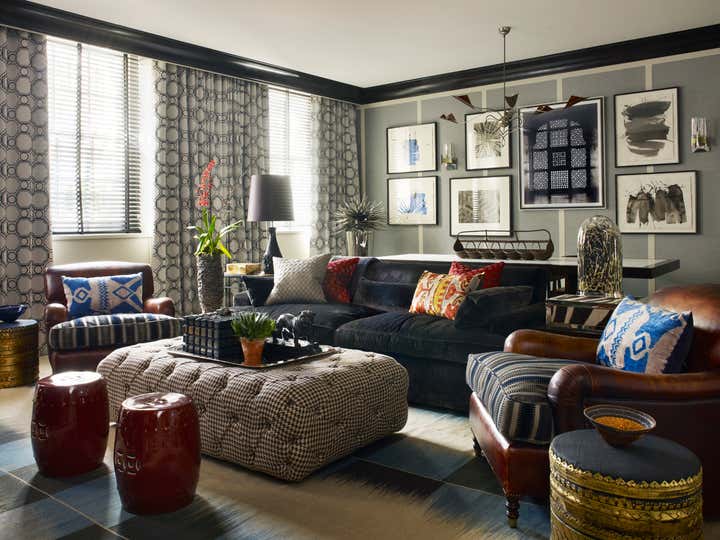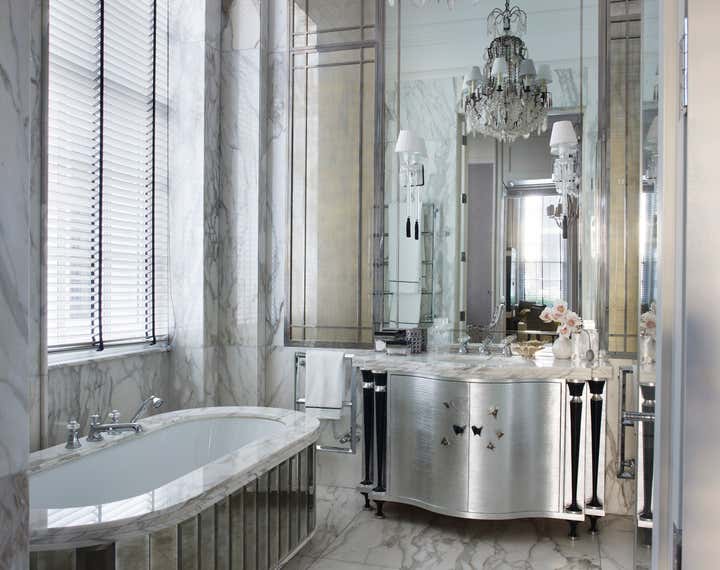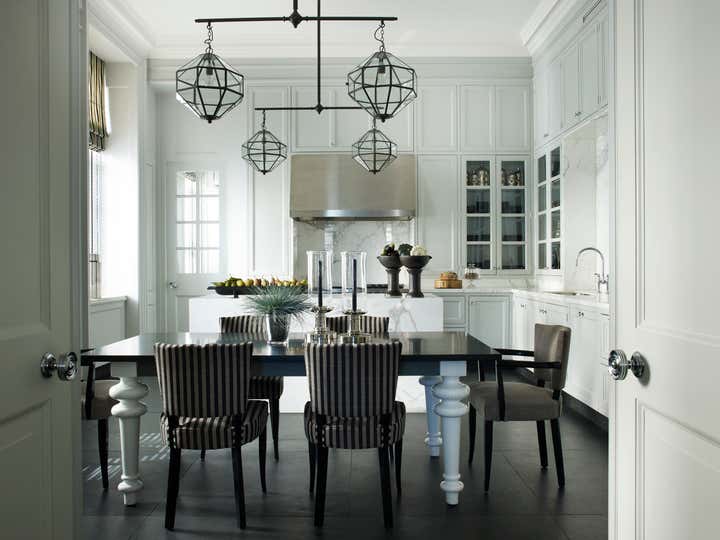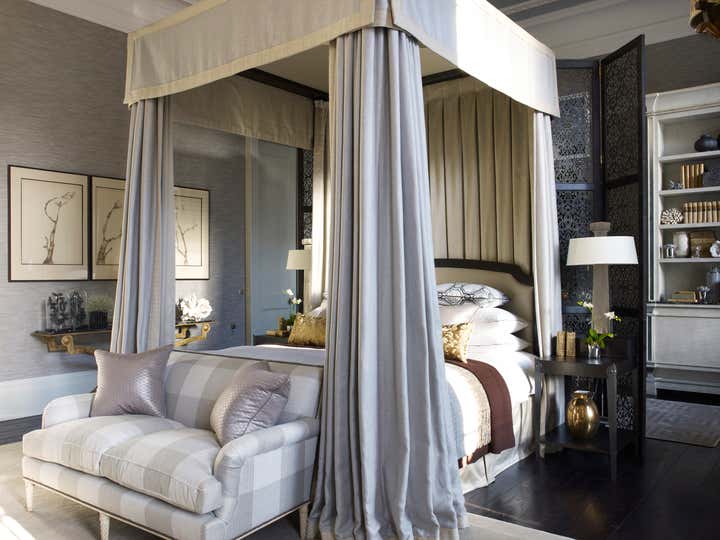 More Projects by Hubert Zandberg Interiors