The average cost of an antique Agenore Fabbri Furniture is $3,903. The price can vary from $1,513 and $6,295 based on the condition, age, materials and aesthetic value for a specific Agenore Fabbri Furniture.
Anticonline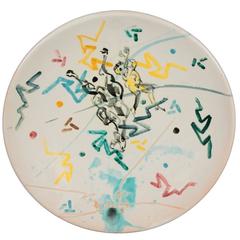 Decorative Plate by Agenore Fabbri Decorated Ceram...
Agenore Fabbri
Vintage 1950s Italian Ceramics
Ceramic
A decorative plate by Agenore Fabbri, decorated ceramic and enamel. Underneath the base the name of the furnace "S. Giorgio in Albisola", which began a continuous and loyal collaboratio...
DesignDesign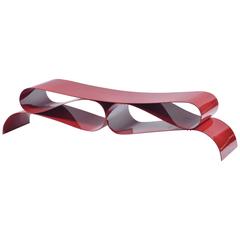 On Hold
Agenore Fabbri, Bench Nastro Di Gala, Tecno, Italy...
Tecno, Agenore Fabbri
Vintage 1980s Italian Modern Benches
Metal
A beatiful lacquered red metal bench designed by Agenore Fabbri and produced by Tecno, Italy, 1985.