The average cost of an antique Aladdin Co. Furniture is $1,135. The price can vary from $1,071 and $1,200 based on the condition, age, materials and aesthetic value for a specific Aladdin Co. Furniture.
Church Street Antiques & Interiors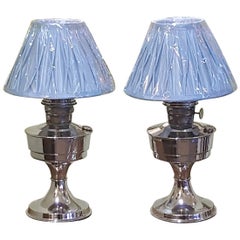 Pair of Art Deco 1930s Chrome Parafin Lamps
Aladdin Co.
Vintage 1930s American Art Deco Table Lamps
Chrome
Pair of Art Deco 1930s chrome Parafin lights converted to electric - by "Super Aladdin Lamps", this model 1933-1939 All lights and lamps have been rewired with authentic corded flex, f...
BG Galleries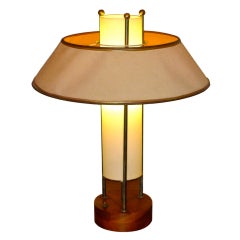 1950's American Modernist Lamp by Aladdin
Aladdin Co.
Vintage 1950s American Table Lamps
Aladdin were the preeminent maker of kerosene lamps with a global presence that would make the CIA drool. In the 1950's they produced several stunning modernist designs, all rare and h...