The average cost of an antique Alfred Cox Furniture is $2,175. The price can vary from $1,150 and $3,200 based on the condition, age, materials and aesthetic value for a specific Alfred Cox Furniture.
MIDCENTURYLA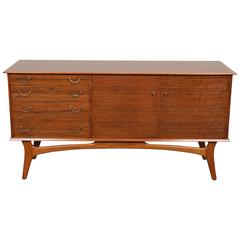 English Mid-Century Low Sideboard in Tola Wood
Alfred Cox
Vintage 1960s English Mid-Century Modern Sideboards
Wood
1950s English Mid-Century low sideboard in Tola wood with arching base, metal drawer and door pulls, designed by Alfred COX. Newly refinished in lacquer.
Gazelles of Lyndhurst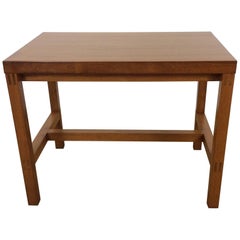 Midcentury Table
Alfred Cox
Mid-20th Century British Mid-Century Modern Serving Tables
Teak
Midcentury serving or side table. Fine quality to this very smart table. Designed by Alfred Cox Measures: 71 cm H, 91.5 cm W, 61 cm D British, circa 1970.