The average cost of an antique Alivar Furniture is $1,016. The price can vary from $223 and $2,275 based on the condition, age, materials and aesthetic value for a specific Alivar Furniture.
Revival Home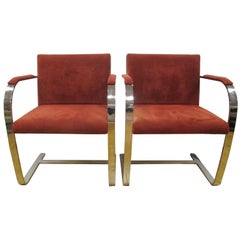 Sale Price
21% Off
Pair of Alivar Italy Suede Leather Cantilevered Va...
Alivar
Vintage 1980s Italian Mid-Century Modern Chairs
Suede, Chrome
Pair of Alivar modern chrome cantilever chairs with brick red suede leather upholstery. Made in Italy. Seat height is 17 inches. All vendor hallmarks on bottom.
GreyMarket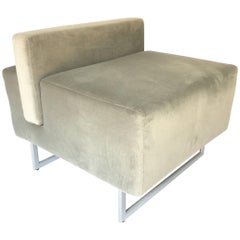 By Fabio Bortolani, Alivar
Offered By GreyMarket
Alivar Onda Ottoman
Fabio Bortolani, Alivar
2010s Ottomans and Poufs
Steel, Fabric
Designed by Fabio Bortolani for Italian firm Alivar. Wooden frame covered with polyurethane foam and Dacron. Removable fabric cover and chrome-plated steel feet.
Kulik Selzer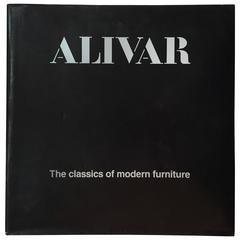 "Classics of Modern Furniture, Alivar", 1991
Alivar
Late 20th Century British Collectibles and Curiosities
Published by SCP Ltd, 1991 The prestigious Italian brand, 'Alivar' presents their largest and most comprehensive collection of Classic designs. One of four companies to hold the '100...