The average cost of an antique Andre Borderie Furniture is $14,500. The price can vary from $6,000 and $23,000 based on the condition, age, materials and aesthetic value for a specific Andre Borderie Furniture.
1950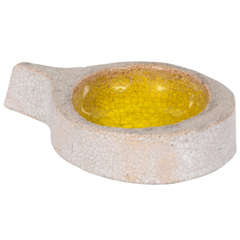 Andre Borderie Rare Ceramic Sculpture, circa 1950
Andre Borderie
Vintage 1950s French Bowls and Baskets
Ceramic
Rare sculpture, cream crackle ceramic with yellow glaze interior. Signed with logo.
Sam Kaufman Gallery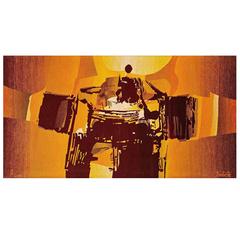 Aubusson Tapestry by André Borderie
Andre Borderie, Camille Legoueix Atelier
Vintage 1960s French Modern Tapestries
Tapestry, Wool
André Borderie (1923-1998) was an energetic French painter, sculptor and ceramist, an ardent experimentalist with form whose work has attracted renewed interest by connoisseurs in the l...