The average cost of an antique André Villien Furniture is $1,954. The price can vary from $1,154 and $2,754 based on the condition, age, materials and aesthetic value for a specific André Villien Furniture.
Sheryl's Art Deco Emporium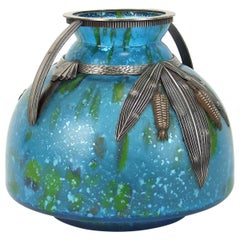 Large Art Deco Vase by Andre Villien and Andre Del...
Andre Delatte, André Villien
Vintage 1930s French Art Deco Vases and Vessels
Bronze, Glass
A large Art Deco glass vase, circa 1930, with blue ground, green and silver flakes and additional painted detail with silvered bronze floral and deco motifs on the mounts on the handle ...
Handelshuis Wassenaar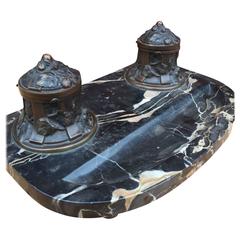 Andre Villien Paris Art Nouveau Bronze & Marble De...
André Villien
Early 20th Century French Art Nouveau Desk Accessories
Bronze, Marble
Stunning desk piece. This good size Art Nouveau ink-stand is signed by Andre Villien (see image7). Villien was a French sculptor and decorator who worked in Paris between 1905 and 1924...