Angelika Taschen Furniture
TASCHEN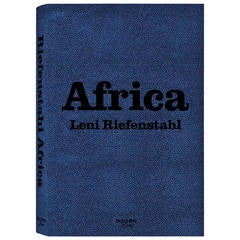 Dimensions:
H 19.7 in. W 13.6 in.
Dealer Location:
Los Angeles, CA
Leni Riefenstahl. Africa
Leni Riefenstahl, Angelika Taschen
20th Century Italian Collectibles and Curiosities
Collector's edition book: 13.6 x 19.7 in. This limited edition of 2,500 copies worldwide, each numbered and signed by Leni Riefenstahl, includes an interview by Kevin Brownlow and an...