Annamarie Giusti Furniture
NPT Books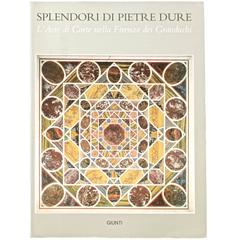 Splendors of Hard Stones, The Court Art in Florenc...
Annamarie Giusti
20th Century Italian Collectibles and Curiosities
Paper
Splendors of hard stones, The Court Art in Florence of the Grand Dukes by Annamarie Giusti. Florence: Giunti Publishing. 1st Edition paper back with text in Italian, 1988. 278 pp. An ex...