In 1860, a 24-year-old son of a farmer, Louis-Ulysse Chopard (1836–1915), established the L.U.C. company — now known simply as Chopard, rather than by the founder's initials — in Sonvilier, Switzerland. His initial work evolved from making mechanical movements to building the watches themselves, concentrating on making the pocket watch slimmer to carry for everyday use while also ensuring it was precise and reliable. Early successes included providing watches for the punctuality needs of the Swiss Railway Company. Recognizing the international market for Swiss watchmaking, Chopard traveled across Europe and Russia, with Czar Nicholas II becoming a client in 1912.
Chopard's son, Paul-Louis, took over after Louis-Ulysse's death in 1915 and expanded the business to La Chaux-de-Fonds. In 1937, the company relocated to the watchmaking center of Geneva, where they could mark their work with the prestigious Geneva Seal. (Paul-Louis's son, Paul-André, took the reins in 1943.) Business thinned in the postwar years, and Paul-André's sons declined the opportunity to take over for their father.
In 1963, Chopard was acquired by German goldsmith and watchmaker Karl Scheufele III and his wife, Karin. Under their ownership, Chopard added jewelry to its offerings. The popular Happy Diamonds wristwatch debuted in 1976 — it launched a collection, which now features bracelets, rings and other items. The distinctive watch sees dozens of glittering diamonds, loosed from their settings, moving freely around the dial.
The story goes that the in-house designer Ronald Kurowski was inspired by the kinetic glimmers of sunlight on a waterfall in the Black Forest. He would then develop the innovative system for the Happy Diamonds timepiece that he hoped would essentially mimic his experience in the woods. A young Caroline Scheufele — Karl and Karin's daughter, who would later become copresident and artistic director — led the introduction of a Happy Diamonds jewelry line in 1985, with her design for a playful clown pendant with a belly full of jittering precious stones. Subsequent lines and accessories such as the Happy Dreams bracelet, Happy Hearts collection and the Happy Sport watches further enhanced Chopard's range of dynamic adornment.
The Scheufele family-run company continues to be synonymous with excellence in timepieces, such as its role as the official timekeeper for the Grand Prix de Monaco Historique, creating all of its movements in-house. And Chopard is constantly developing its wares, from sunglasses and fragrances to recent introductions of high-end handbags.
Find a wide range of authentic Chopard wristwatches, necklaces, rings and other jewelry on 1stDibs.
Iconic Designs from Chopard
Explore timeless pieces that have earned their place in history.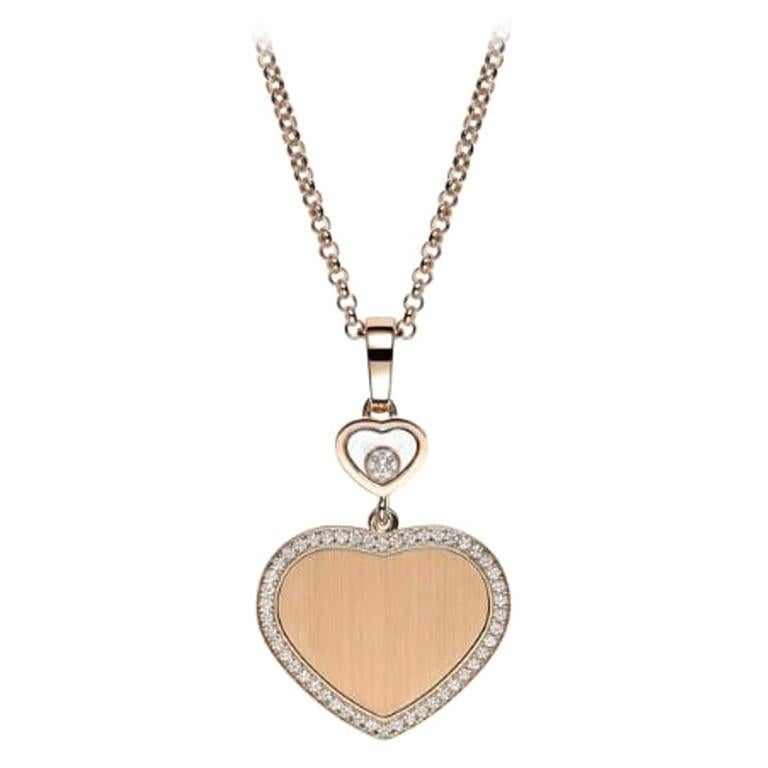 Diamonds Pendant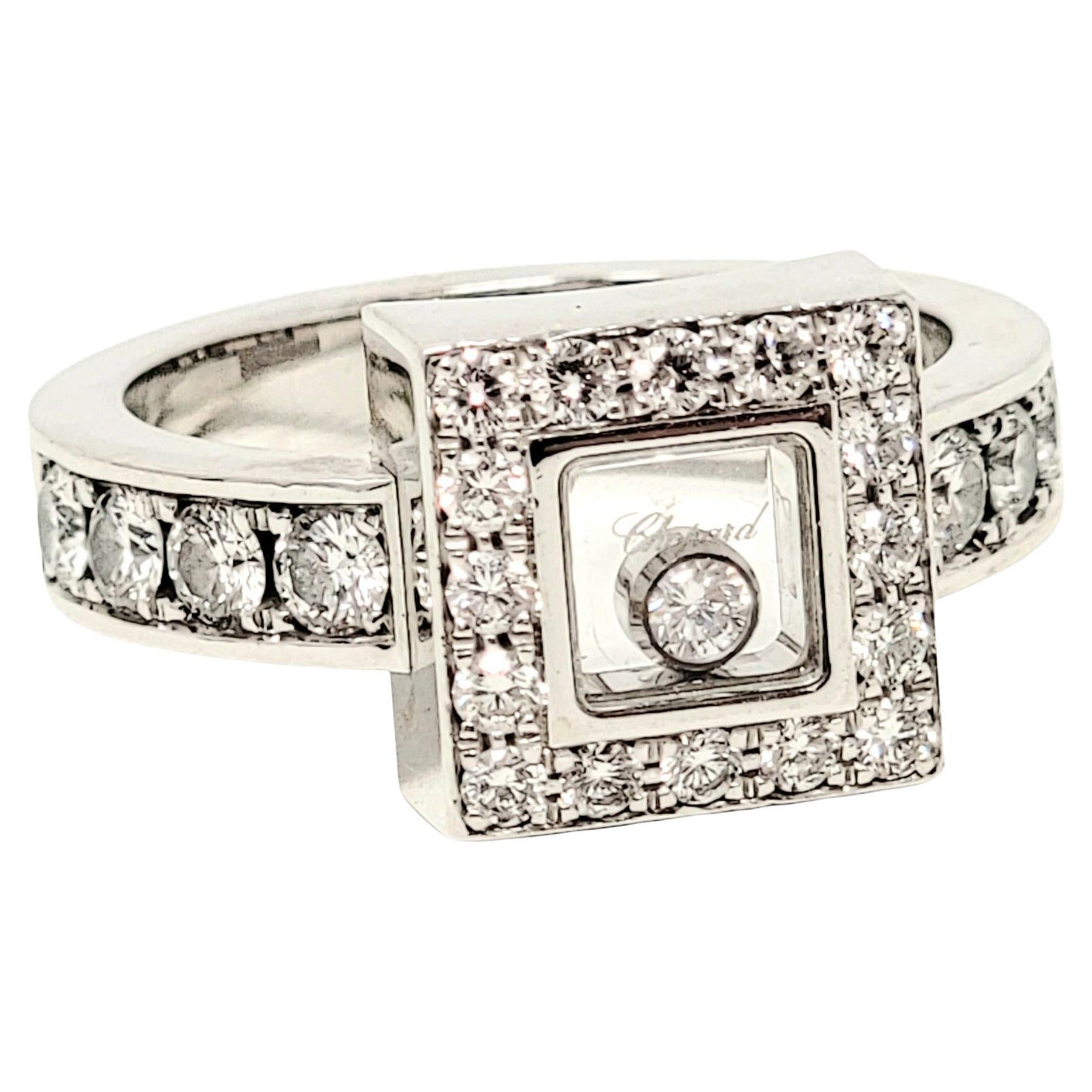 Diamonds Icons Ring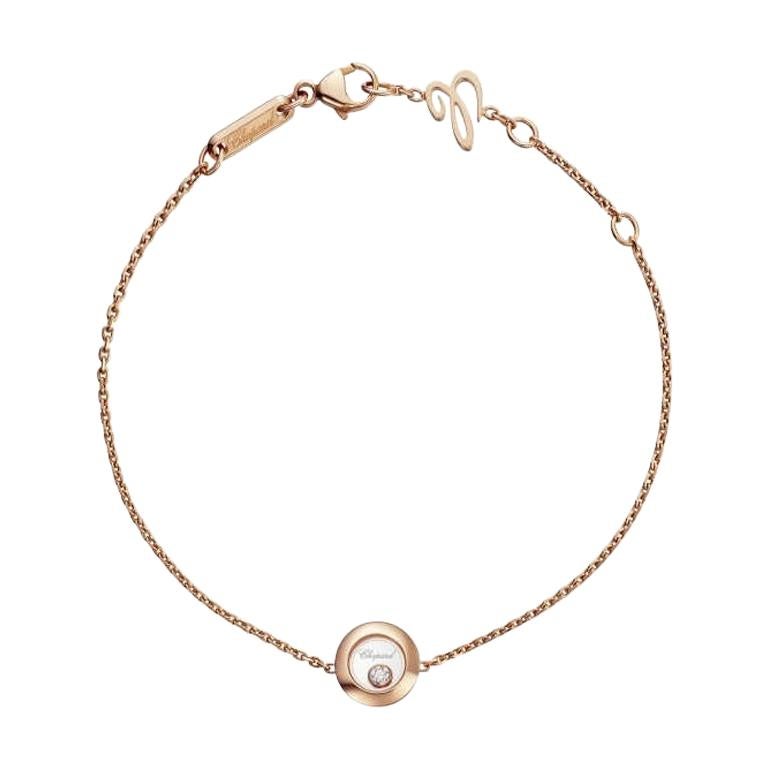 Diamonds Icons Bracelet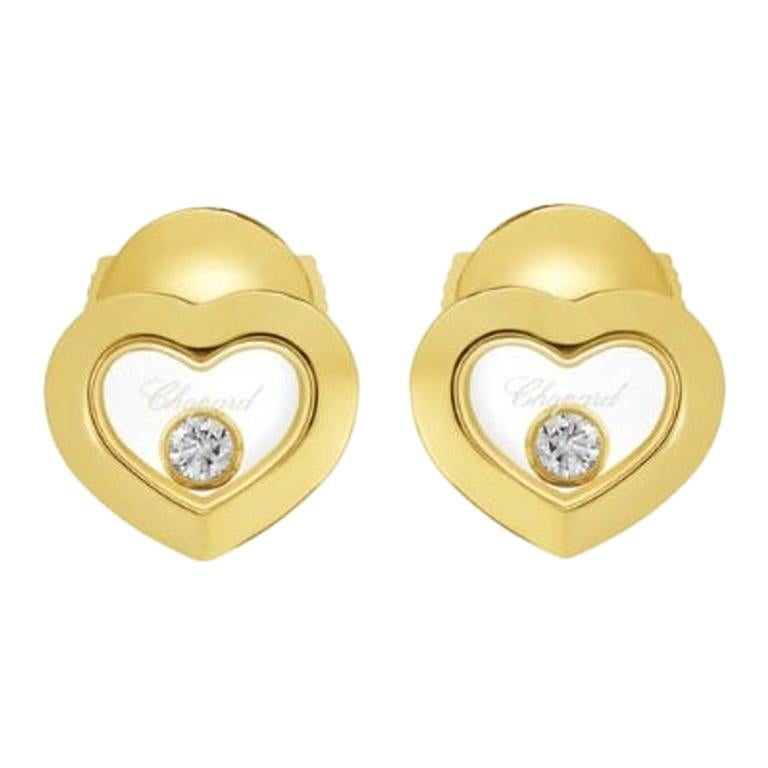 Diamonds Icons Ear Pins
Chopard Vintage Vanity Mirror St.Moritz
Located in Munich, DE
Very rare vintage vanity table mirror made in chrome and brass in the typical Chopard St.Moritz design. Measures: 30 H x 26 B x 10 D cm.
Category
1980s Swiss Hollywood Regency Vintage Chopard
Maison Chopard Genève, Desk Clock in Metal
Located in Beaune, FR
Lovely gilt metal desk clock. It rests in its original box. Small silver recognition plaque inside. This small clock is in very good condition. It has a few micro scratches on the ba...
Category
20th Century European Chopard
Chopard furniture for sale on 1stDibs
Chopard furniture is available for sale on 1stDibs. These distinctive items are frequently made of
Mirror
and are designed with extraordinary care. There are many options in our Chopard collection of furniture, although
gray
editions of this piece are particularly popular. In-stock we have 1 vintage editions of these items, while there is also 0 modern edition to choose from. During the
1980s
, many of the original furniture by Chopard were created in
Switzerland
in
Hollywood Regency
style. If you're looking for additional options, many customers also consider furniture by and . Chopard furniture prices can vary depending on size, time period and other attributes. The price for these items starts at
$1,735
on 1stDibs and tops at
$1,735
, while pieces like these can sell for
$1,735
.