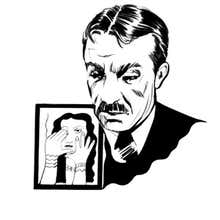 French, 1881-1955
A painter as well as a filmmaker, illustrator, stage-set designer, ceramicist and printmaker, Fernand Léger was one of the most prolific artists of the first half of the 20th century. His early mature work as a Cubist was marked by the use of bold colors and contrasts and a visual vocabulary inspired by industrial technology. In his later career, Léger turned to idiomatic, almost naïve depictions of human figures, in a belief that his work should be accessible to ordinary people and relevant to their lives.
Born in Normandy, the son of a cattle trader, Léger worked as an architectural draftsman in Paris while studying art. By 1908 he was a member of an artistic circle that included Marc Chagall, Robert Delaunay, sculptor Jacques Lipchitz, and the poet Guillaume Appolinaire, and through them he became connected to the Cubists. As opposed to the flat planes and neutral hues seen in the paintings of Pablo Picasso and Georges Braque, Léger's Cubist abstractions were devised with vivid colors and forms that had dimensionality. Soon after his army service in World War I — he was gassed at the Battle of Verdun — Léger entered his "mechanical" period. Convinced that technology would improve the human condition, he painted compositions of tubular shapes and cylinders that are reminiscent of machine parts. In other work, Léger sought to capture the bustle and brio of modern life with references to railroad stations, factories, street signs and billboards.
Léger had also emerged from the trenches with a deep concern to make his art engage the sorts of men and women he had met during the war. He sought to bring his work to a wider audience through film, theater sets and book illustrations. In the 1920s, influenced by Purism — a variant on Cubism that promoted a simpler and more direct approach to forms and compositions — Léger produced a series of paintings depicting everyday objects: a soda siphon, an accordion, a guitar and vase. The human figure returned to his work. By 1930, pure abstraction disappeared almost completely from Léger's art in favor of simple studies of people. Their boldly outlined forms, placed against a bright background, can be regarded as an assemblage of parts — yet in these representations of dancers, acrobats and folks on bicycles, Léger seems to be articulating a kind of kinship and affection. You will see from the works on offer why Fernand Léger is often regarded as the warmest and most humane of the great modern artists.
Find a collection of original Fernand Léger art today on 1stDibs.
Previously Available Items
Fernand Léger furniture for sale on 1stDibs
Fernand Léger furniture is available for sale on 1stDibs. These unique items are often made from
Paper
, and are designed with extraordinary care. There are many options in our Fernand Léger collection of furniture, although
beige
editions of this piece are particularly popular. In stock are 15 vintage editions of these items, while there is 0 modern edition to choose from as well. Many of the original furniture by Fernand Léger were created in
Europe
during the
20th century
in the
Mid-Century Modern
style. If you are looking for additional options, many customers also consider furniture by
Jean Picart Le Doux
,
Charles Levier
and
Georges Braque
. Prices for Fernand Léger furniture can vary depending on size, time period and other attributes. The price for these items starts at US
$575
and tops out at US
$172,598
, while pieces like these can sell for US
$2,300
on average..
Creators Similar to Fernand Léger