The average cost of an antique George Inness Paintings is $52,833. The price can vary from $16,000 and $85,000 based on the condition, age, materials and aesthetic value for a specific George Inness Paintings.
Lagamina Fine Art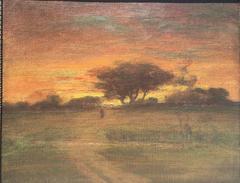 23% Off
Sunset with Figure Walking into Village with Strea...
George Inness
Late 19th Century Tonalist Landscape Paintings
Oil Paint
Born on a farm near Newburgh, New York, George Inness had post-Civil War recognition for paintings that were unique in structure and atmosphere and that turned away from the dramatic, p...
Questroyal Fine Art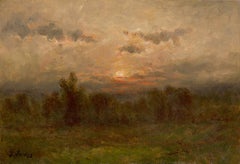 Evening Mist
George Inness
19th Century Tonalist Landscape Paintings
Canvas, Oil Paint
Signed lower left: G. Inness
Questroyal Fine Art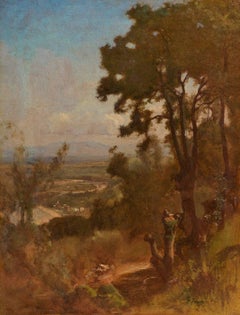 Valley Near Perugia
George Inness
19th Century Hudson River School Landscape Paintings
Canvas, Oil Paint
Signed lower right: G. Inness